Zags Album Club: indie-rock albums that aren't just Tame Impala | Culture & Leisure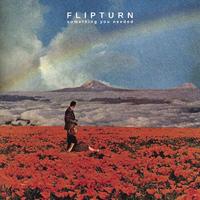 Picture this: a friend asks you if you've heard of this super underground indie artist and insists you haven't. You wait, thinking they're right, until you hear the opening riff of "The Less I Know The Better" by Tame Impala. Sigh.
While Tame Impala has earned his name as one of the best independent artists over the past few years, there is so much more to the genre than what Impala has to offer.
This week editor-in-chief Audrey Measer, digital publisher Luke Modugno, and art and entertainment editors Sydney Fluker and Allie Noland recommend their favorite albums for college students who want to push the boundaries of the psychedelic indie that is Tame. Impala.
"Something You Needed" by Flipturn
Submitted by Audrey Measer
If you're like me and you're torn between embracing the cooler October mornings while hanging onto the latest hot, sunny weather, Flipturn's EP "Something You Needed" is perfect for you. With tracks like "Poppies" and "Glistening" embracing those vibes of the golden hour of late August, and more like "Did I Love You (Like I Promised)" and the title track "Something You Needed" se Leaning on the crisp late fall feeling, this EP is a comfort album with a bit of everything, for all weather.
"Rearrange us" by Mt. Joy
Submitted by Allie Noland
With an ideal combination of indie vibes and rock instruments, Mt. Joy proved to be an alternative rock star with his second full length album, "Rearrange Us". Groovy guitar riffs and smooth drum grooves make this album so versatile for listening environments. "Let Loose" and "Strangers" invite listeners to feel music and rock, while "Every Holiday" and "Us" place listeners in a space to immerse themselves in classic and sad indie lyrics.
"American Water" by the Silver Jews
Submitted by Sydney Fluker
The Silver Jews laid out what it means to be indie rock in their 1998 album "American Water". David Berman's deep, husky voice plus heavy bass and guitar? Perfection. "Smith & Jones Forever" brings western country-rock elements to launch the album. "Buckingham Rabbit" brings a guitar solo from the sky into the mix with a clear background drums to balance the way the instruments and vocals interact. The backing guitar on "Honk If You're Lonely" mixes with Berman's vocals to make the otherwise sad song a dance-rock classic. Overall, this album is a certified independent rock classic.
Mac DeMarco's "That Old Dog"
Submitted by Luke Modugno
As the weather turns colder, indie rock legend Mac DeMarco is as synonymous with 40 degree high temperatures as Patagonia puffer jackets. DeMarco's 2017 effort "This Old Dog" is by far his best work. A mercilessly sorry LP, DeMarco grapples with a rapidly changing family life following the death of his father. With very dark instrumentals with a hint of psychedelia, "This Old Dog" is as cathartic as it is beautiful.
Sydney Fluker is an A&E editor. For ZAC related inquiries, contact them on Twitter: @sydneymfluker.