Women's Equality Day 2022 | Spotify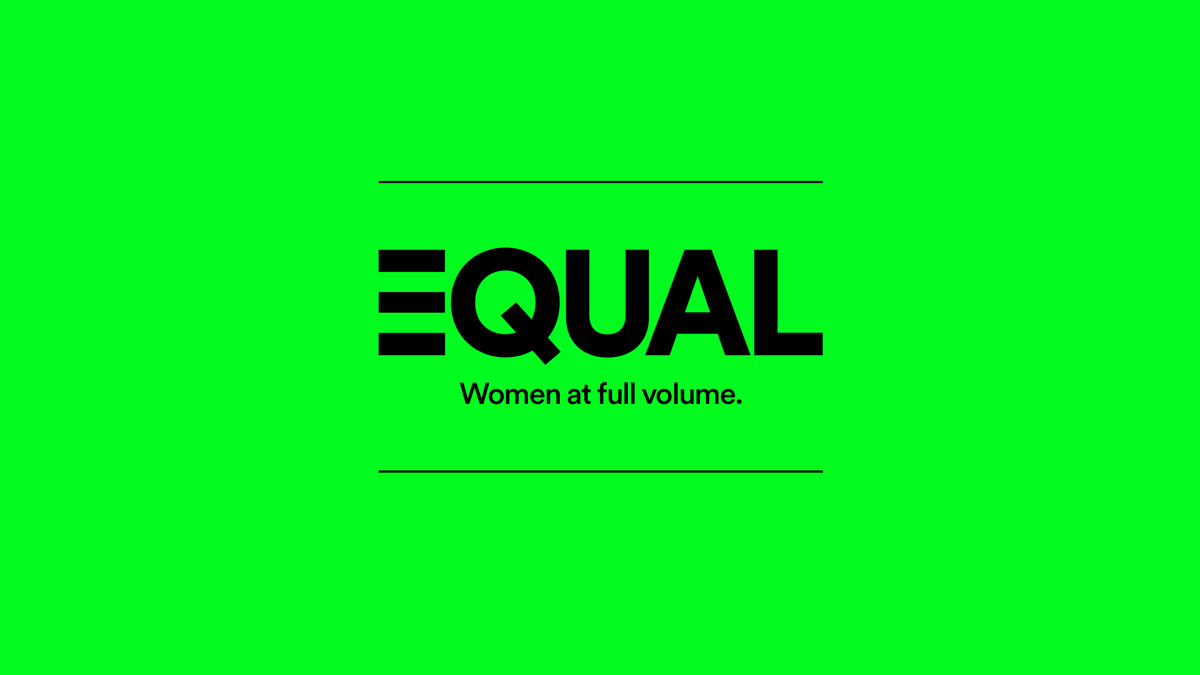 Spotify EQUAL shows the world what gender equity means. Continue reading.
EQUAL is Spotify's global initiative raising awareness of the exemplary work done by women in the music industry. It explores the exceptional creations of women in 180 countries around the world, including Italy, Africa and Argentina.
Users can access the EQUAL Hub., which features playlists celebrating female producers and songwriters. Thus, raising the contribution of women in the industry. It is a step towards advancing gender equity where they believe representation could become an inspiration to the future generation of women.
Billboard sat down with Zoheb Hassan and Simi for Worldwide Women's third installment. Zoheb spoke on behalf of the late Pakistani songwriter and singer Nazia Hassan. The two spoke about artist journeys, the EQUAL initiative, and gender equity in the music industry.
Being an EQUAL brand ambassador is symbolic for Simi
Image Courtesy: Instagram/simplysimi
Simi is an award winning songwriter, singer and sound engineer born and raised in Nigeria. As a young woman singing in a band at her church, she found her voice. This gave him the opportunity to work on solo projects.
Her debut album, Simisola, was released in 2017 and charted in the top five on the Billboard World Albums Chart. She has always been passionate about how the industry treats female artists. It seems symbolic to her to be the brand ambassador of the Spotify EQUAL program.
She suggests that the music industry must go to great lengths to support and establish gender equity. "Even when we get our foot in the door, we have to keep fighting to stay there. I feel a lot of pressure as a woman in the industry to look and move a certain way," she added.
Don't miss: 5 Bollywood celebrities who have spoken out about pay disparity
Nazia's Legacy Lives On
Image Courtesy: Spotify
During Nazia's lifetime, she and Zoheb were a sibling duo that introduced pop music to all of Southeast Asia. Together they have sold 65 million records and toured the world.
They started producing music when they were quite young. Zoheb said people in India, Pakistan, Bangladesh, etc. identified with their music. Hence, their album Disco Dewanee was such a hit.
Although Nazia died in 2000, she has over 460,000 listeners on Spotify, which has also honored her legacy by featuring her as an ambassador for the global EQUAL playlist.
Don't Miss: Women Judges in India and Their Recent Statements
Zoheb pointed out that few Pakistani artists have received such accolades, therefore, it was also a proud moment for the country. He said Nazia had always been a role model for many women in the country.
Nazia used to donate the majority of her royalties to people in need. His family learned this truth after his death. Through his albums, his legacy lives on.
What Spotify EQUAL is working on is a small step towards recognizing the work of female artists in the music industry. Similarly, every industry can work to establish gender equity.
Did you like this article?