Will "alternative monetization" drive the economy of tomorrow's music creators?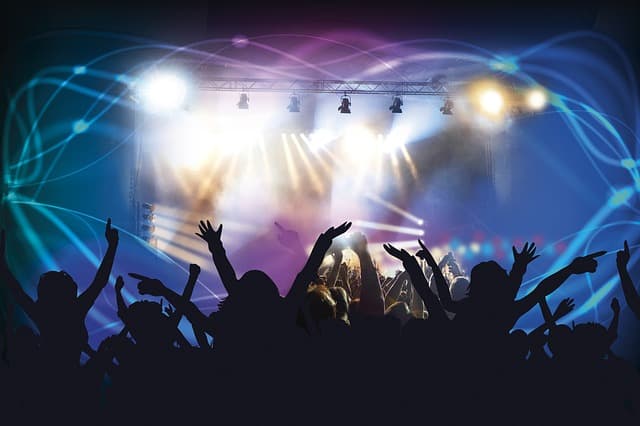 A growing number of creators are less concerned with music streaming revenue and are finding success focusing on "alternative monetization" and what was once considered "ancillary revenue". The future of a new economy for music creators?
through Kriss Thakrar of MIDIA
"A designer's voice, style and personality expression can become potential sources of income. "
Investments in music rights have exploded in recent years, reaching $ 10 billion at the time of writing and are expected to increase further. Many rights acquisition contracts have been based on traditional music industry catalogs (author / publishing and master rights).
It's interesting to see recent deals, like Tina Turner / BMG, expand to include name, image, and likeness, potentially paving the way for the next era of the music industry. The music industry is thinking beyond existing rights infrastructure, to tap into the true value of music.
A new era beyond finished songs
The future of the music industry is not limited to recorded music and editing (the finished song). The emerging consumption context through Ancillary Income (UGC) demands more than rights for the production of creators – it needs rights that surround the creators themselves. Right now, the industry is calling these activities "generation or" alternative monetization, "but for creators, these activities and the content that comes from them become essential to growing their audience and making money.
The role of artists in the metaverse is a particular example of an emerging use case that encapsulates the need for creator rights. K-pop in particular is betting on this, with SM Entertainment creation of virtual artists, like Aespa, and HYBE entering into a $ 422 million partnership to create NFTs. This is the tip of the iceberg, because disruptive technologies, for example, AI deepfakes from the voice of an artist, have the potential to become an integral part of our daily lives.
A designer's voice, style and personality expression can become potential sources of income. Artist Katy B (returning to recording after five years away) commented in the Guardian recently she was intrigued to see how many creators are making money on Instagram without a track being published. A new rights infrastructure could enable creators to effectively and efficiently monetize the value around them, beyond the music itself. Platforms are already extracting value from creators in this way, but these assets are not being exploited on a large scale or added to catalogs in the same way as publishing and masters. When the holistic embodiment of a creator is seen as an asset, then it provides a basis for compensating creators in entirely new ways, both now and in the future.
Allow creators to be valued
Growth in catalog investment has been driven by the ability to track music usage on the abundance of new platforms and generate a return on revenue. This tracking data is missing in the value surrounding the creator beyond music. The number of platforms and uses of music is growing exponentially every year, to the point where those responsible for its processing are drowning in data. Ultimately, this system is not optimized for the modern designer.
"A new way of tracking the value of music and the creators behind it is needed"
A new way to track the value of music and the creators behind it is needed to unlock the true potential value of the future music industry – MIDiA estimates it will be at least double the current value by 2028 Emerging technology systems supported by cloud and blockchain, such as Synchtank, Revelator and Utopia, are already adding value as alternatives to obsolete industrial infrastructure. In its quest for future growth, can the music industry afford to wait for broadcasting rights to catch up? Rights are good for creators – they exist to protect and market. But emerging trends in content creation and consumption make rights appear as a barrier for some modern creators.
In a new white paper from MIDiA and Utopia, "Growth through transparency", we suggest a new framework for creators' rights that can embody the value of a creator beyond music productions and could help accelerate the process of industry growth. This framework could be commercialized through a new generation of token-based technology. If enabled, we will view the current growth in music investment as the start of the growth "S-curve", not the end of it.