Updates on Alvin Kamara, Tyreek Hill and more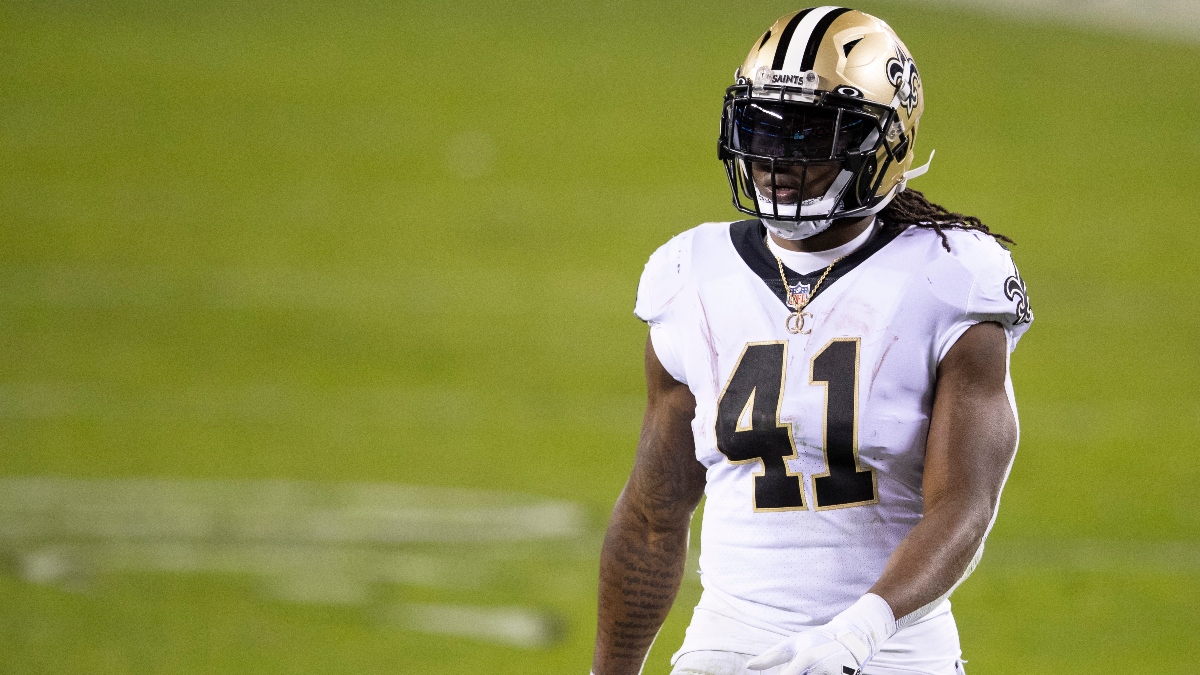 We have arrived at week 17! While players can often miss the regular season finals for playoff positioning reasons, this article will continue to focus on injury news.
For a team-by-team look at the motivations for Week 17, be sure to check out This article by Tommy Stokke.
That being said, let's get into the key injuries this week.
Sunday update
Saints Injury Update: After Alvin Kamara tested positive for COVID-19 on Friday, three of his backfield comrades were identified as close contacts on Saturday and were also excluded for week 17. This group includes Latavius ​​Murray, Dwayne Washington and Michael Burton, leaving only RB / Swiss Army Knife WR Ty Montgomery and training team Tony Jones Jr. are available at the running back, although Taysom Hill is also factored into the equation.
As long as Murray, Washington and Burton continue to produce negative test results, they should all be available for a possible playoff game next weekend, while Kamara's availability may depend on whether the Saints are playing on Saturday or Sunday. Sunday of next week if they have a first round clash.
Rams RB Cam Akers (ankle): Listed as questionable to play in Week 17, Akers missed the Rams' first two practices this week before participating in a limited session on Friday. Akers suffered a sprained ankle – an injury that typically requires several weeks of recovery – in Week 15, but it is considered a real decision to play Arizona today. Its final status will be updated in the table above 90 minutes before kick-off.
Washington Football Team Injury Update: According to ESPN Yates Field, Washington expects quarterback Alex Smith, RB Antonio Gibson and WR Terry McLaurin to all be available tonight when the team faces the Eagles with a playoff berth on the line. Of the three, McLaurin's status was the most questionable, as he missed practice throughout the week having also missed Week 16 and it is possible that he will be limited in tonight's game.
Cardinals WR Christian Kirk (COVID-19 Protocol) and Larry Fitzgerald (groin): Kirk was placed on the reserve / COVID-19 list on Saturday, excluding him from Arizona's showdown against the Rams. It is not known if Kirk himself tested positive or if he was identified as a close contact. If he's on the reserve list as close contact, he will have the chance to make a possible playoff game next weekend assuming he continues to test negative for the virus.
Arizona should also do without Fitzgerald, who has missed practice all week with a groin injury. According to ESPN's Adam Schefter, the team doesn't expect him to be active today. KeeSean Johnson, Trent Sherfield and Andy Isabella will be vying for bigger roles in the reception game against the Rams.
Friday update
Saints RB Alvin Kamara (COVID-19 Protocol): Kamara produced a confirmed positive test for COVID-19 on Friday afternoon, placing him on the reserve / COVID-19 list. Kamara will miss Week 17, and his status for the Saints' opener next week's playoffs will also become uncertain unless New Orleans is able to win the No.1 seed and a pass in the game. first round. New Orleans can take the seed 1 with a victory over Carolina, a loss for the Packers and a victory for the Seahawks.
Heads WR Tyreek Hill (Hamstrings): Hill has been officially ruled out of the season finale due to a hamstring injury. Head coach Andy Reid already said earlier in the week that Patrick Mahomes will have the week off and the other starters could be rested as well, so it's possible Hill didn't play regardless of the hamstring injury. -legs. There doesn't seem to be much concern about Hill's long-term status, so consider him likely to play in the Chiefs' opener.
Washington Football Team Injury Update: Ahead of their win-win showdown with the Eagles on Sunday Night Football, Washington listed three key members of its attack as questionable to play:
Alex smith was able to participate in limited training sessions Thursday and Friday after being absent on Wednesday. Officially questionable, Smith feels closer to "probable".
Antonio Gibson missed training all three days this week, but suffered the same injury last week.
Terry mclaurin missed week 16 and also missed training throughout that week. He feels the most dubious of the three.
Jacksonville Jaguars injury update: The Jaguars have officially clinched the No. 1 pick in the overall standings in the upcoming NFL Draft and will close out the regular season against the Colts missing several pieces on offense. Running back James Robinson will miss his second game in a row, ending his impressive rookie campaign with over 1,400 scrum yards in 14 games, while wide receiver DJ Chark will miss his third game of the season with an injury at the ankle. WR Chris Conley and RB Dare Ogunbowale are the two most likely candidates to take over.
Thursday update
Washington QB Alex Smith (calf): After being absent from practice on Wednesday, Smith was back on the field Thursday as a participant in limited training. Washington is currently clinging to a playoff berth due to its leadership position in the NFC East, but they will need to beat Philadelphia to make sure they stay ahead of Dallas in the standings.
Smith hasn't played since Week 14 and the team released Dwayne Haskins earlier this week, leaving Taylor Heinicke in line for the start if Smith couldn't play. That being said, the head coach Ron Rivera said that Smith was set to play in Week 16, so Smith feels closer to "likely" this week.
Dolphins QB Ryan Fitzpatrick (COVID-19 Protocol): If the Dolphins are to qualify for the playoffs, they will have to do so without the services of Fitzpatrick, who has tested positive for COVID-19. Miami turned to Tua Tagovailoa as a starter, but Fitzpatrick came off the bench last week and led Miami to a victory from behind over Las Vegas. The team promoted QB Jake Rudock from his practice squad to serve as depth behind Tua in Week 17.
Lions QB Matthew Stafford (rib / inch / ankle): At 5-10, the Lions have long been eliminated from the playoffs, but that may not be reason enough to keep Stafford from playing through an assortment of injuries. Stafford is listed on the injury report with rib, thumb and ankle injuries, the latter of which knocked him out of last week's loss to the Bucs. A non-participant in Wednesday's practice, Stafford trained on a limited basis on Thursday and it looks like he has a real chance of playing in Week 17.
WR Keenan Allen Chargers (COVID-19 Protocol): Allen has suffered a hamstring injury since Week 15, when he limited himself to a single reception for 17 yards against the Raiders and then missed Week 16 with the same injury. His hamstring injury likely would have kept him off the pitch this weekend as well, but any doubts surrounding Allen's Week 17 status were lifted today when the Chargers placed him on the reserve list / COVID-19.
It's not immediately clear whether Allen was named as a close contact or if he himself tested positive for the virus, but whatever the case, his 2020 campaign is now coming to an end.
Wednesday update
Los Angeles Rams injury update: Facing a showdown with the Cardinals this week, the Rams are left with injuries to multiple positions on offense.
At quarterback, the Rams will look to John Wolford after Jared Goff underwent thumb surgery on Monday, causing him to miss Week 17. There is some optimism Goff could return during the playoffs, if the Rams qualify.
In running back, the team is "optimistic»That Cam Akers (ankle) will be able to recover from an absence of a match, while Darrell Henderson (ankle) was placed on IR on Monday after Henderson replaced Akers in Week 16. If Akers can't make it, Malcolm Brown could be vying for a workaholic role.
In the wide receiver, Cooper Kupp has previously been ruled out after testing positive for COVID-19, which placed him on the reserve / COVID-19 list.
The Rams have remained remarkably healthy in offense this season heading into Week 17, but their depth will be tested this weekend.
QB Cardinals Kyler Murray (leg): Things are moving in a more positive direction for the Cardinals, who appear to have Murray under center in Week 17. Kyler told reporters today that his leg is "feel good," while add, "There is no holding back. If we lose, I'll be home relaxing.
For now, consider Murray likely to play in the regular season finale.
Panthers RB Christian McCaffrey (thigh) and Mike Davis (ankle): Unsurprisingly, McCaffrey was ruled out for the seventh week in a row, closing the book on a disappointing 2020 season for the reigning scrum court leader.
The bad news doesn't end there for Carolina, as the team will also likely be without Mike Davis, who has led the team in races this season in the absence of CMC. The Head Coach Matt Rhule said Davis has a severe ankle sprain, which he sustained in the second half of last week's win over Washington.
Carolina's remaining depth at position consists of Rodney Smith, Trenton Cannon and Alex Armah, although WR Curtis Samuel has also raced at times this season.