Tybee Island welcomes singers and songwriters for the 2nd festival | Music | Savannah News, Events, Restaurants, Music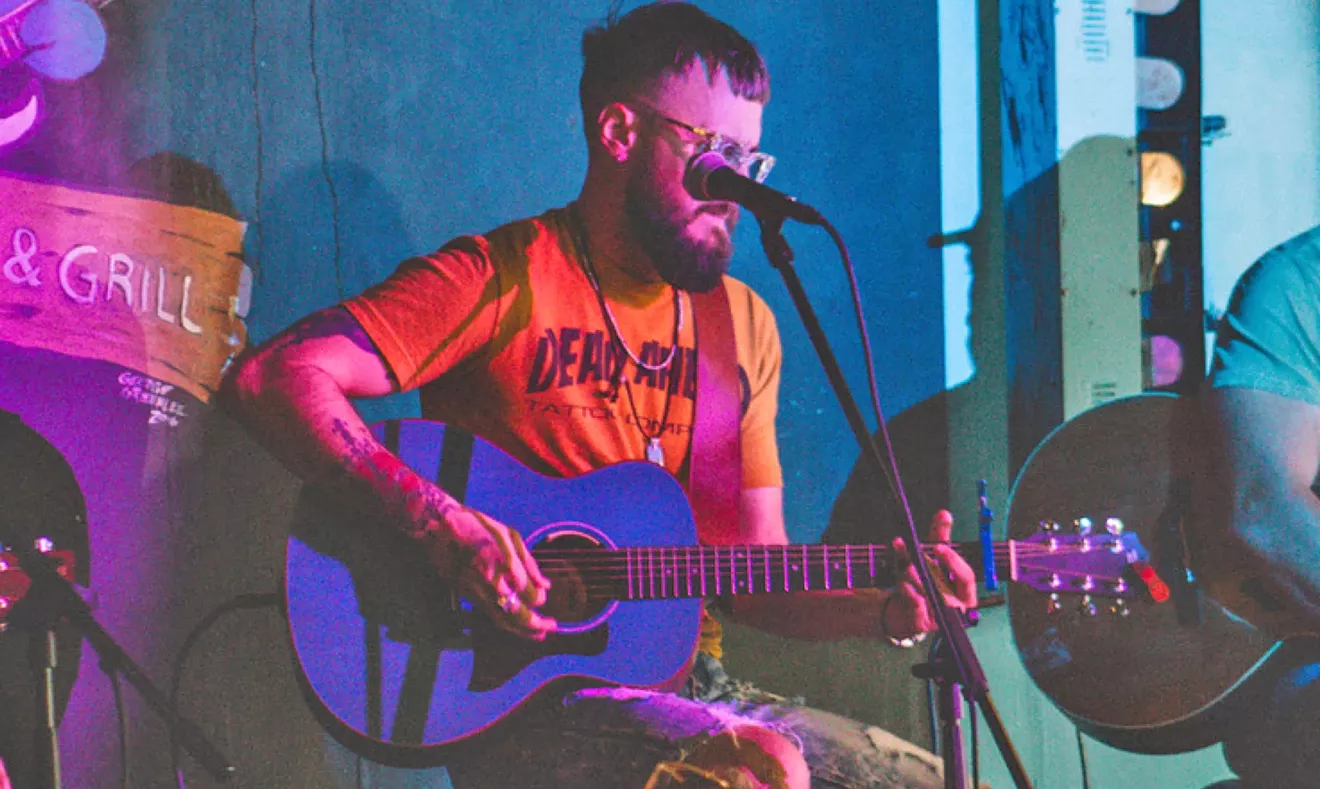 The second Tybee Island Songwriters Festival will be held April 7-9 after a two-year hiatus. The seaside festival will feature a variety of songwriters and their original works.
Savannah-born songwriter and former Army Ranger Sean Squires hosted the first TISF in 2019, but the pandemic and his battle with throat cancer forced him to put the festival on hold.
Squires, who has recovered, also hopes to expand his festival with his nonprofit Helping Others Through (HOT) Music.
Currently, the non-profit organization is in its infancy, but Squires said that as TSIF grows, so will HOT Music's size and vision.
"One of the things I've done with the festival this year is I run the festival through the nonprofit," Squires said. "I just want to give back to the local community, starting with underfunded programs in schools. We wanted to have a kind of narrow vision at the beginning and then expand that vision as we grow.
Currently, the non-profit organization is partnering with schools in Chatham County to help fund their music programs. According to Squires, music programs in schools aren't always the most funded.
Squires hopes that once her nonprofit grows, she will be able to provide the instrument rentals, lessons and songwriter workshops that local schools need.
THE FESTIVAL 2022
The TISF festival will consist of a number of songwriter tours that will allow for a closer and more personal connection between songwriters and audiences.
Songwriter rounds are a Nashville tradition, with the original format having three to four musicians on stage, one playing a song followed by the other.
Each songwriter on stage can contribute harmonies or guitar riffs to the song that the current songwriter is performing.
During a songwriter tour, writers explain how their songs came to be, while swapping vivid stories with the audience and interacting with other writers on stage.
This year's festival will have over 20 rounds.
"Songwriter tours started in the mid-'80s at the bluebird cafe, we actually have two of the guys who started this in '86: Tony Arata, who wrote 'The Dance' for Garth Brooks, and Thom Schuyler who wrote '16th Avenue' for Lacy J. Dalton. Both are Nashville Songwriters Hall of Fame authors," Squires said.
Arata was inducted into the Nashville Songwriters Hall of Fame, having seven of his songs recorded by Garth Brooks. ("The Dance" being the most outstanding winning song of the year at the Academy of Country Music and receiving both a Country Music Association and a Grammy nomination.)
Other songwriters coming to the festival include Doug Johnson who wrote "3 Wooden Crosses" for Randy Travis and Jeffrey Steele, the songwriter behind Rascal Flatts' "What Hurts The Most".
You can find more information on the TISF website at tybeeislandsongwritersfestival.com
CLICK HERE TO ACCESS A DIGITAL PROGRAM FOR TISF