Tiffany Woys Tells Songwriters' Stories in 'What's Mine Is Yours' Podcast [EXCLUSIVE] –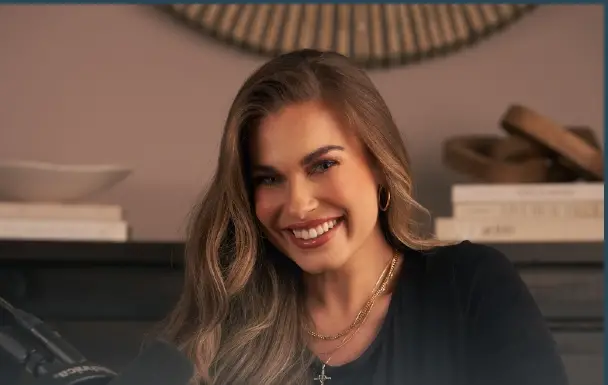 Tiffany Woys is making a name for herself with her music, but fans will soon be able to see another side to the rising star. Woys has just announced the launch of its What's mine is yours podcast, sharing the stories of some of music's most prolific writers, including Jeffrey Steele, Shane Minor, Chris DuBois and more.
The inspiration for What's mine is yours began with a conversation Woys had with his manager, Greg McCorn.
"I'm so excited about this," exclaims Woys All Nash. "It all started with an idea I had four years ago. I came to [McCorn] and said, "Hey, I think I want to do a YouTube series, but I want this to be where I sit with the writers of the songs I cut, and I want to see where our paths cross in the sense of why I chose to record it, and then why they wrote it in. We probably have some kind of overlapping personal life experiences, things that have been similar.
From there, Woys had the idea to reach not only the songwriters of the songs she recorded, but also other songwriters, songwriters who wrote some of music's biggest hits. country.
"That's where it all started at the very beginning of this journey," says Woys. "I really got into it, learned what it was like to be the one asking the questions and really immersed myself in the fact that it's such a talent in itself. And learning to be able to do that fluidly, and to be able to sit down and listen, because it's not about the questions you're really asking. It is about their responses and their listening. And this leads to the following questions.
Once Woys started interviewing songwriters, she found she was uncovering a much bigger story that she hadn't even anticipated.
"From there, I realized that there were not only the stories behind the songs", says the singer. "I realized that we don't talk to them very often. Songwriters don't get asked questions like artists. They don't have time to tell their Nashville story, their experience in the music industry.
While Woys does get into some of the details about some of the songs the writers have written, she also digs a lot deeper into the writers as people, aside from their success in the music industry.
"It's not just the stories behind the songs," Woys argues. "It's still the heart of the show, but now it's about what their vision for the music industry is. What's their opinion on where it's going, versus where it's been? Do they like it, don't they like it, what happened to them along the way that made them want to leave or what made them want to stay? I think it's not only the good, but it's also the ugly. And what I like is that they are so willing to talk. And then I realized that they were so willing to talk, because no one was talking to them. It made me sad, and it made me realize that's why I'm doing this. Without them, we don't have Nashville. We don't have no music industry without songwriters.
Woys has struggled to pick a favorite guest so far, but she says she especially enjoyed sitting down with Brad and Brett Warren, who make up the Warren Brothers.
"I think the Warren Brothers were so much fun because, not only are they fun, they're honest and they have so much more to them than just being two funny, dynamic brothers banging each other with sarcasm and witty humor. . They've been through a lot. And so that part was really, really amazing to divulge. I know they share their story a lot, but I think I asked questions that the people don't expect me, and no one will ask when it comes to them.
The What's mine is yours the podcast is available here. Woys is back on radio with his latest single, "I Don't Want You Back." Find his music on TiffanyWoys.com.