This Kannada indie rock band is making all the right noises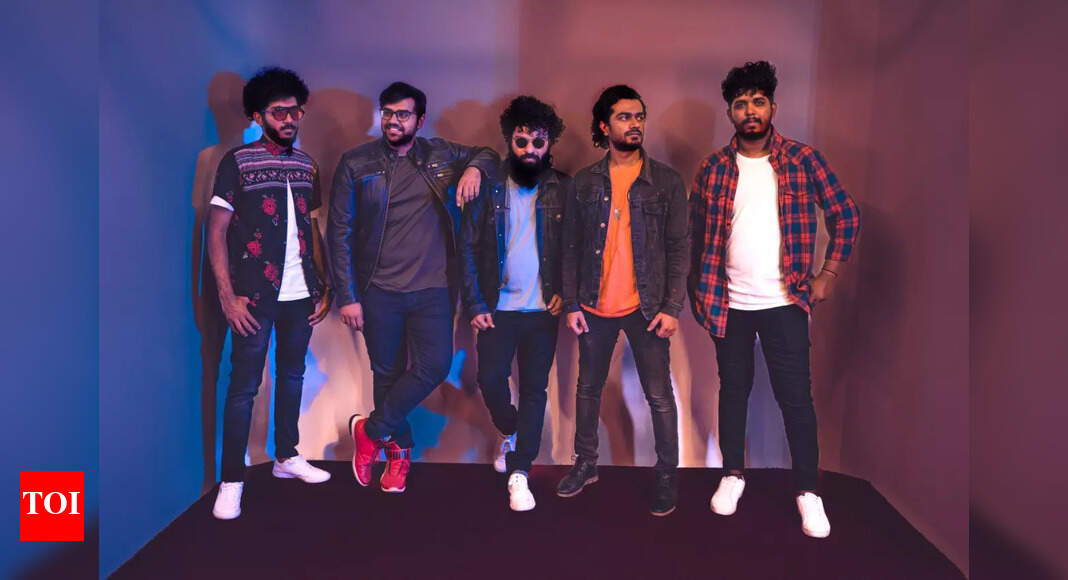 The pandemic has given musicians an opportunity to dive deep and produce great music. Many aspiring artists took the opportunity to create new tunes that were enjoyed by all. Kannada indie rock band Mysore Xpress, which includes Raghunandan S Rao (guitars and backing vocals), Pramod Nayak (bass guitar), Zubin Paul (vocals), Samrudh (flute) and Harshith Rao (drums), is no different. . The five-member group recently released their debut EP titled Made in Mysore which received great feedback on social media. "We had composed two of the songs in 2020 itself and wanted to release the EP soon after, but due to the lockdown we couldn't. Once the lockdown was over, we started working to complete the EP "says Raghunandan.
The four singles from the EP are titled Savaari, Samaya, Nammooru and Tamboori, and each comes from the heart of the band. "Savaari means travel and is inspired by the journey of life. It's about enjoying every moment, because we can't predict what's going to happen in the future. Samaya talks about the value of time. It's special for us because we're in our late twenties and feel like we're still caught between childhood and adulthood. Nammooru is a tribute to our city Mysuru and anyone who is from Mysuru will surely love it as we have represented the city in every possible way. Tamboori is a new version of an old folk song written by a saint," he adds.
Whether it's their mix of Belageddu and Gulaabi Aankhen or their original track Freedom Rock, Mysore Xpress is known for their energetic live performances and colorful visuals. After performing over 60 shows across Karnataka, the band's most memorable gig was a music festival which also featured artists like The Raghu Dixit Project and When Chai Met Toast.

With inspirations ranging from Avial to Foo Fighters, Raghunandan says that although each band member has different influences, they sound great when they come together. "The challenge now is to market and promote ourselves. Thanks to the pandemic, we have lost many concerts. Now we plan to release an EP and hopefully release a full album in two years. We also plan to continue publishing our works and promoting ourselves on social media," he concludes.

– Deepa Natarajan Lobo