The Songwriters Gathering event returns in person | Characteristics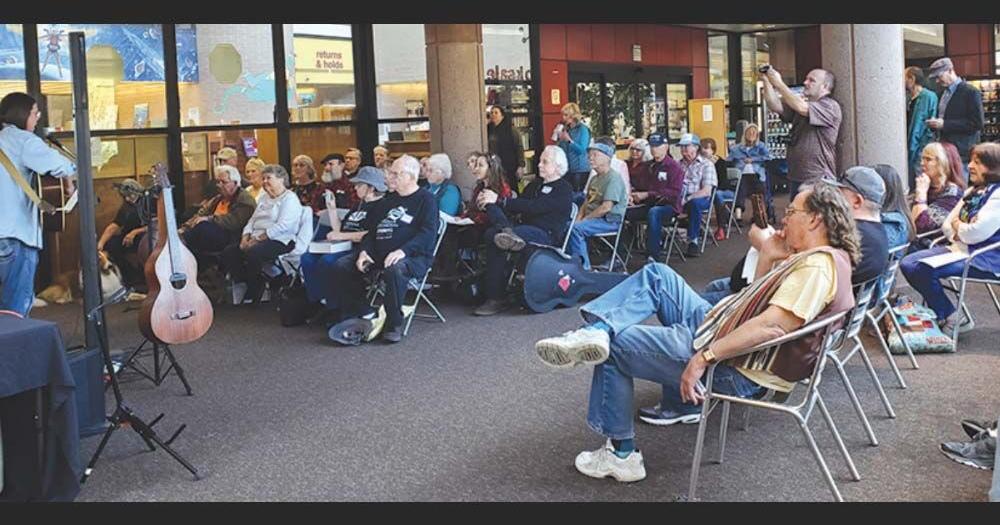 A history-filled Glendale event returns in person this year after going virtual in 2021.
The Glendale Main Library will host the Arizona Songwriters Gathering from 10 a.m. to 4:30 p.m. on Saturday, January 29.
This will be the 26th year of the event, including last year's virtual gathering.
Adult Programming Librarian Ivy Jarvis said she was thrilled to be hosting the in-person event again, adding that it was one of the largest gatherings at the library.
Jarvis helped organize the event for 12 years, arriving at the library shortly after the musical gathering moved from Encanto Park in Phoenix, where it has been held for more than a decade.
"It's great to be able to see people in person again this year, and we're doing everything we can to make sure people feel comfortable attending and making accommodations for those who don't," a- she declared.
To allow for social distancing, more activities will take place outdoors. Food and beverages will be available for purchase from the "Diner on Wheels" food truck throughout the day.
Jarvis said the gathering brings together people with many interests. Some want to get into songwriting and connect with other songwriters and want to attend conferences with industry experts and have their songs heard.
Other free event attendees love to listen to good music, and there will be plenty of offers for those folks. The gathering includes over 50 live musical performances in 10-minute blocks throughout the day, as well as an informal round-robin style jam session. The performance program culminates with a set by Arizona music legend and Hall of Fame inductee Walt Richardson.
The gathering is a partnership between the library and the Arizona Songwriters Association, co-founded in 1977 by Jon Iger. Iger said he started the association "to help my friends because I was successful in the music business at a young age and learned some things, and I wanted to be able to tell my songwriter friends to watch out for that, to look out for that.
In high school in the '60s, Iger's band signed a record deal with Capitol Records. Although the group was not very successful, Iger's career as a songwriter did, and his songs appeared in films and television shows.
In 1996 he co-founded the Arizona Songwriters Gathering with folk singer, songwriter and storyteller Lon Austin. Over the years, the association and the annual gathering have helped nurture many songwriters, some of whom have written for stars including George Strait and the Chicks.
"It was a great event, helped a lot of people, helped them learn more about the business, learn to write, and made a lot of connections," Iger said.
"That's a big part of the thing, you have to get in touch with people who can help you, like people in the industry who are editors and producers and bestselling writers and music supervisors and all that that goes with."
Jarvis said many attendees "love the community aspect" of the Songwriters Gathering.
"It's hard to explain magic," she said. "You just have to experience it. I meet the people… and they are so passionate and kind.
Arizona Songwriters
Gathering
WHEN: 10 a.m. to 4:30 p.m.
Saturday January 29
OR: Glendale Main Library, 5959 W. Brown Street, Glendale
COST: To free
INFORMATION: gplsongwriters.weebly.com