The Happy Fits bring refreshing "changes" to the indie-rock scene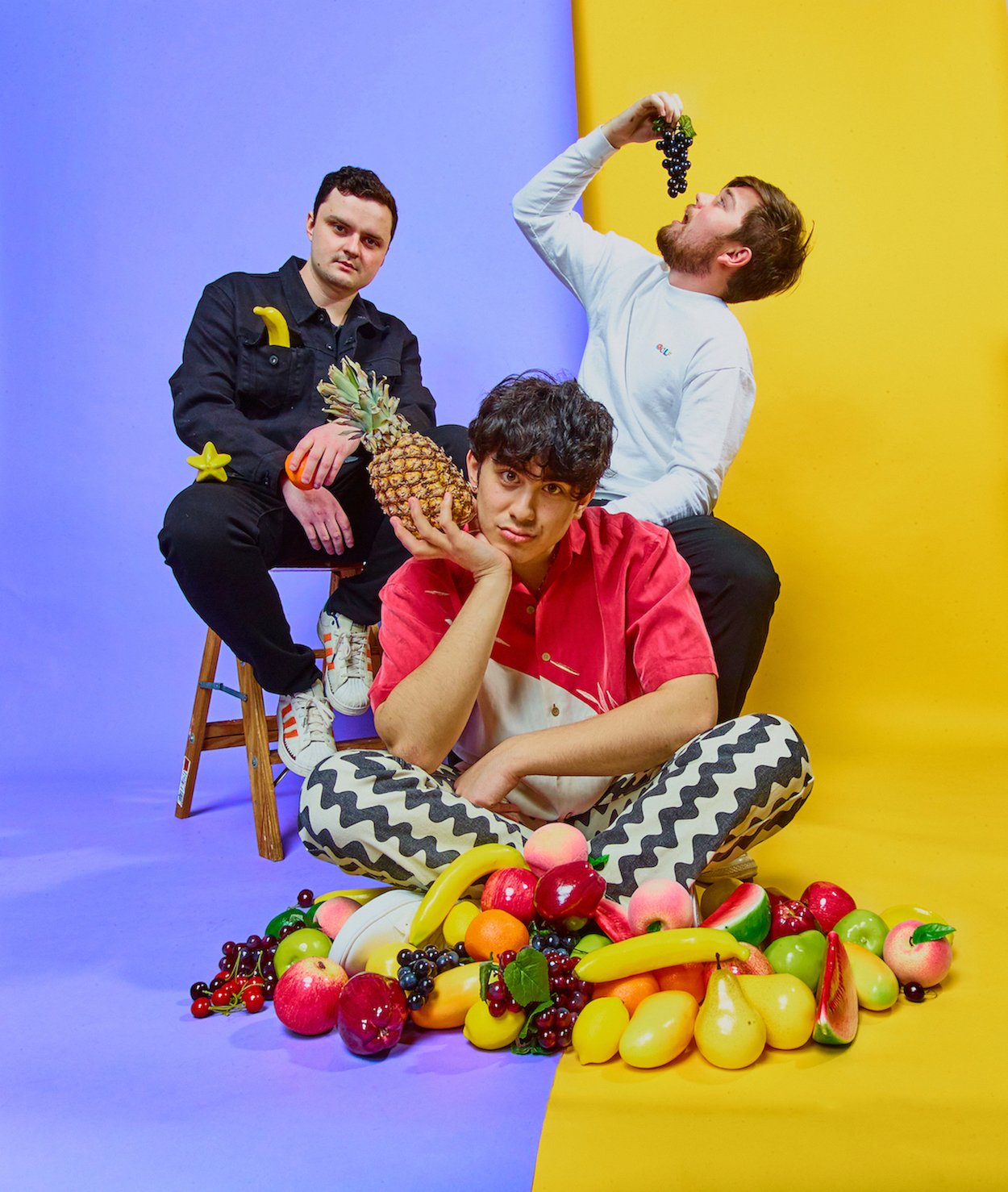 This band's music is more than just good, cool or otherwise. With a cellist and a unique indie-rock sound, The Happy Fits are establishing themselves as rising stars, appearing as the opening act for The Maine along the XOXO tour.
The Happy Fits released the upbeat and, naturally, "happy" song, "Changes"
This trio, made up of members Calvin Langman, Ross Monteith and Luke Davis, officially matured in 2018 with the full album Focus. Recently, The Happy Fits released "Changes", with a music video directed and edited by Langman.
"I had this insistence on expressing my love for humanity and the world, but alas, humanity and the world are not the ones that will change to conform to my tastes," Langman said in a statement. hurry. "The future will be me, my thoughts and feelings about the changing world instead."
"We are still young and have a lot to learn," added Monteith. "This song is about growing up and understanding that there is no one right answer to life. We will always continue to learn how to live.
The band broke into a live version of "Changes" during their appearance at The Stone Pony, opening for The Maine along the XOXO tour.
The Happy Fits appeared at the Stone Pony along Maine's 'XOXO Tour'
Growing up in Clinton, New Jersey, this Stone Pony performance was a milestone for The Happy Fits – especially because the last gig they played there was a "Battle of the Bands" event… 'they lost.
This time the trio opened for The Maine, a rock band with years of experience under their belt. In contrast, The Happy Fits has barely scratched the surface of their stardom. Even with millions of (well-deserved) Spotify streams, The Happy Fits' music is somehow more exciting live.
A singing drummer? A rock cellist? Despite appearing as the opening act, this band had Maine audiences jumping up and down, cheering with "Heart of a Dancer," "So Alright, Cool, Whatever," and other originals.
"Make some noise if this is your first time rocking the cello," Langman said as the lights shone in hues of aqua and red. Some audience members headed straight for their merchandising table right after the performance. Langman even returned to the stage to offer the paper setlist to the front row attendees.
Happy Fits' "What Could Be Better" Tour Resumes in 2022
With an electric (and eclectic) live performance, The Happy Fits live up to their jovial band name, curating a Young the Giant-meets-Two Door Cinema Club sound. Or at least a seaside combination of the two.
In addition to their supporting role on The Maines tour, this band is appearing on the second leg of the What Could Be Better North American Tour in 2022, with Sarah & The Sundays. Fans can find out more about The Happy Fits' upcoming shows on their website.
RELATED: Review: Wolf Alice Does Everything Right With New York's Electric Performance