Supernatural Creator Eric Kripke's Two Favorite Episodes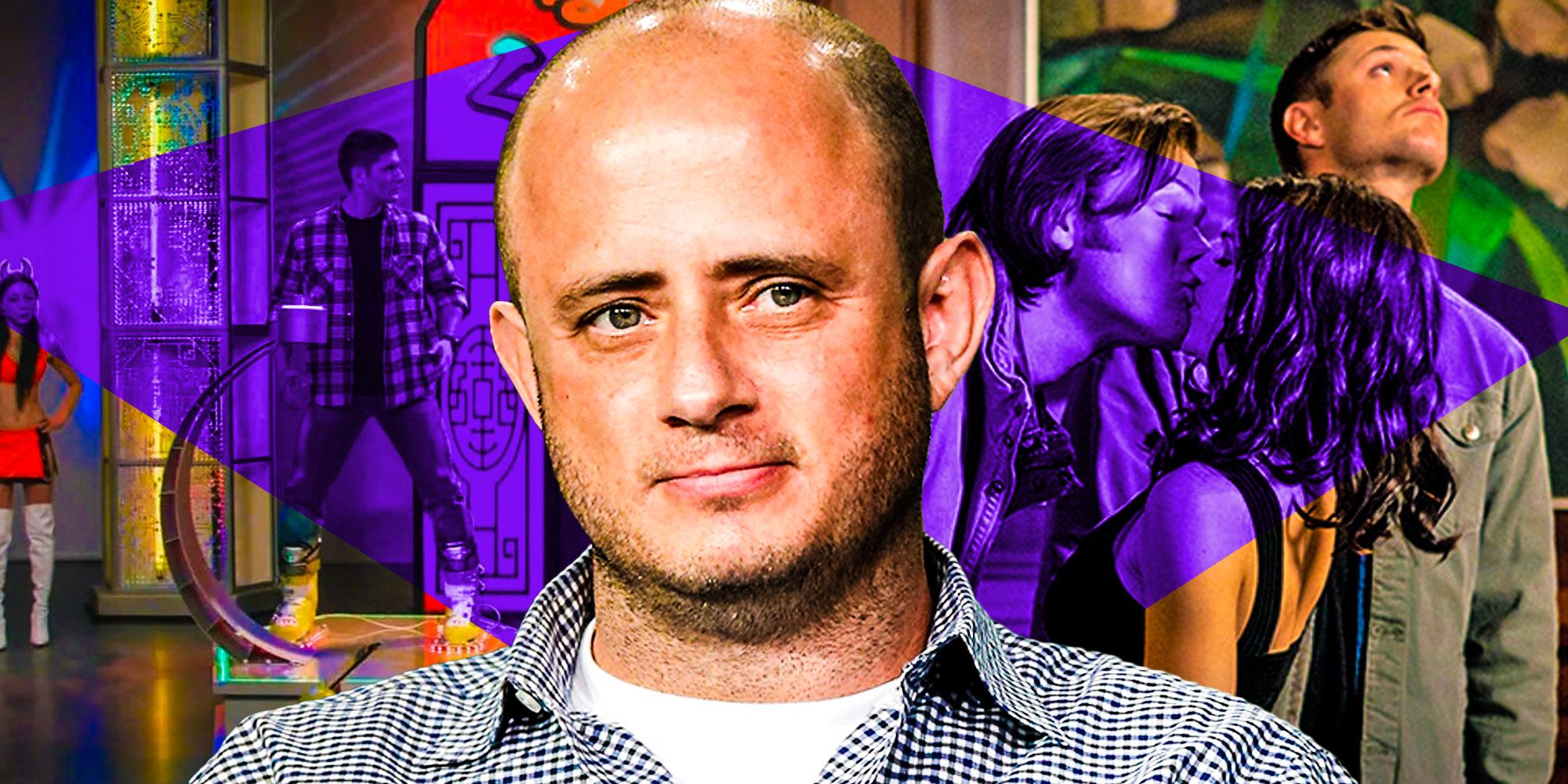 Eric Kripke created Supernatural and served as showrunner for the first five seasons, and here are his two favorite episodes.
Eric Kripke created Supernatural and served as a showrunner for five seasons, and here are his two personal favorite episodes. It has become well known over the years that Kripke originally had a five-season plan for Supernatural, which was to end as a result of the apocalyptic battle between the Archangels Michael and Lucifer, using the Winchesters as vessels. Fittingly, "Swan Song" was meant to be SupernaturalThe swan song from, but it didn't stick, as The CW had no desire to say goodbye to one of their biggest shows.
So Eric Kripke left, after completing his planned trip with Sam and Dean, wished the cast and crew good luck and moved on to other projects. He hasn't been outdone since, creating the NBC sci-fi show Revolution, the short-lived but beloved cult favorite Timeless, and more recently the Amazon superhero dark drama The boys. Yet it will probably be Supernatural which Kripke is still best known for and it makes sense, as the universe and the characters he created led to an impressive fifteen-year run.
Keep scrolling to keep reading
Click the button below to start this article in quick view.
Related: Jared Padalecki & Jensen Ackles' Favorite Supernatural Episodes Explained
Supernatural audiences tend to choose which are the best episodes – or at least their personal favorites -. This is also true for Kripke, because even Supernatural the creator acknowledges that not all episodes were created equal. Eric Kripke previously revealed his two favorite episodes, and surprisingly one was produced after he quit being the boss.
Eric Kripke's Favorite Supernatural Episodes
During a conversation with GE in 2016, Supernatural Creator Eric Kripke cited Season 5's "Changing Channels" and Season 6's "The French Mistake" as his two favorites. These are appropriate choices, as both are often cited by viewers as examples of Supernatural to his favorite. "Changing Channels" sees Sam and Dean trapped in an alternate universe by Archangel Gabriel (then known simply as The Trickster), and forced to play characters in a variety of TV show parodies. "The French Mistake" sees Sam and Dean transported to another alternate world, but this time things get extremely meta, as this universe has Sam and Dean replacing actors named Jared Padalecki and Jensen Ackles working on a show called Supernatural. Both episodes are packed with hilarious self-referential gags, as well as playful sweeps of the television industry itself, as well as individual shows like Grey's Anatomy.
Kripke says the reason "Changing Channels" and "The French Mistake" are his favorite episodes is that he loves it when Supernatural makes up stories that allow for a lot of humor or opportunities to break away from the formula, which both episodes do in spades. "The French Mistake" becomes particularly eccentric, and it shows just how much Supernatural fans love the show and the people behind it that such an odd idea ended up working so well. The jokes are made at the expense of the actors, producers, screenwriters, network executives and even the viewers themselves. Everyone seems to be having fun too, especially Misha Collins playing a horrific version of himself. Regardless of individual opinions on whether or not the seasons beyond the first five have been good, at least The CW is keeping Supernatural going allowed an episode as brilliant as "The French Mistake" to happen.
More: How Sam's Son Could Defeat Supernatural's Derived Curse
Shaq responds to John Oliver by comparing his Frosted Flakes commercial to the MCU
About the Author