Steve Anderson uses his musical talents in many ways | Arts and life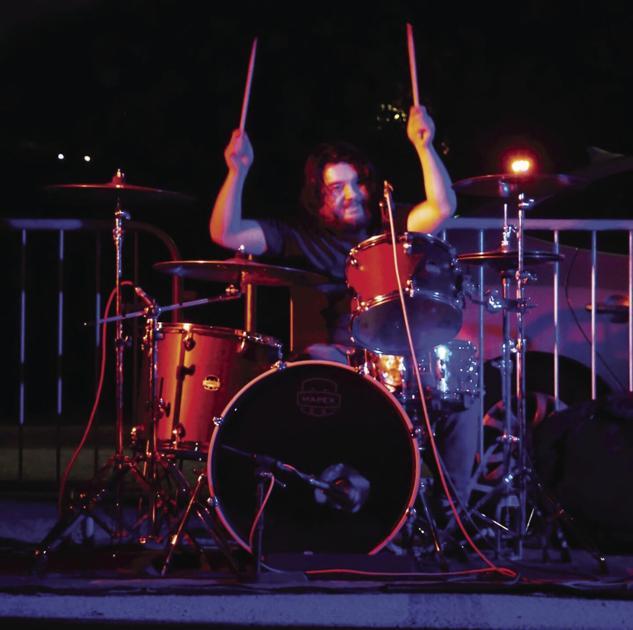 Steve Anderson is a multi-talented musician who can play both drums and guitar. Originally from the village known as Wood River Junction, he used to exhibit his skills in both instruments in the former Hopkinton-based indie pop group Brother Ghost. These days he's been making beats, fills and grooves behind the kit for local bands Coma Hole and Yohafu. In a scene where drummers are in high demand, Anderson surely strives to meet it. He also has a knack for versatility which is a rare commodity in any music community.
We recently had a discussion about the instrument he started playing with, who his favorite drummers are, the differences between the two bands he's in, playing a real show in a real venue, and plans for the months to come. come.
Rob Duguay: Which instrument did you start playing first, drums or guitar?
Steve Anderson: I started playing guitar when I was 12 years old. After taking a few lessons I developed my interest in it and a few years later I had some friends who were trying to start a band but they were already playing guitar. I then switched to drums and have been there ever since.
DR: Which musicians do you consider to be your main inspiration for the drums? Which drummers do you admire?
HER : I would say there are a few. Josh Eppard from Coheed & Cambria comes to mind, he has an unorthodox approach that I like and he does some really cool grooves and fills and stuff. Ben Koller from Converge has that kind of aggressive, relentless vibe to his playing. I grew up with classic rock so Neil Peart from Rush and all those people playing giant kits back then.
DR: How would you describe playing with Eryka Fir in Coma Hole versus Stephen Heredia-Smith and Sally Doherty in Yohafu? The two bands are a bit different with Coma Hole having a doom and mud thing while Yohafu is more punk rock stuff.
HER : Yohafu has always been something weird because we always come from these very different influences and different styles of music. It's basically about coming together and trying to figure out how we're going to put it all together. With Eryka we both have a more similar musical background with 90s grunge, stoner rock, Queens Of The Stone Age and stuff like that. It's more consistent and we're on the same wavelength as a unit.
DR: Speaking of Coma Hole, the two of you just played a real gig at 33 Golden Street in New London on May 21st with rock & roll band Marvelous Liars. How was the experience of performing the show after such a long absence from the stage due to COVID-19?
HER : It was like an ordinary show, basically. It was absolutely surreal to be there and in this setting after a year and a half with everyone behaving normally and vibrating with the music without any worries. All precautions were taken because we are still in there but it was as normal as before the start of the pandemic. Otherwise it was absolutely wild and it was the first show 33 Golden Street had done since the COVID-19 hit and it was a warm welcome to get back to normal.
DR: How would you describe playing New London? A lot of people in Rhode Island don't really know this Connecticut city, so what's the scene like there?
HER : Playing in New London, it seems like all the places to play are centered on one street which is Bank Street. Each of these places has something wonderful to offer. At 33 Golden Street, you're going to have heavier numbers like you would at dusk in Providence. There is also The Oasis Pub which is comparable to the News Cafe in Pawtucket or even Askew in Providence. You get a lot of indie acts and it's a cramped space but it's welcoming, the vibe is cool and great. The amount of real estate dedicated to live music in New London is low, but I have had some of the best experiences there as a musician.
DR: What are your plans for the summer?
HER : Coma Hole is actually going to start recording our first EP in July with friends in Pennsylvania to release some songs so people can finally listen to us. Yohafu has been sitting on new songs since before the pandemic, we recorded them so we mix them and stuff. Hopefully we'll release them before the end of the year. Both groups will also try to book as many gigs as possible with things clearing up.