Songwriters Mizer and Moore Break Down The Marvelous Mrs. Maisel's Original Music [Interview]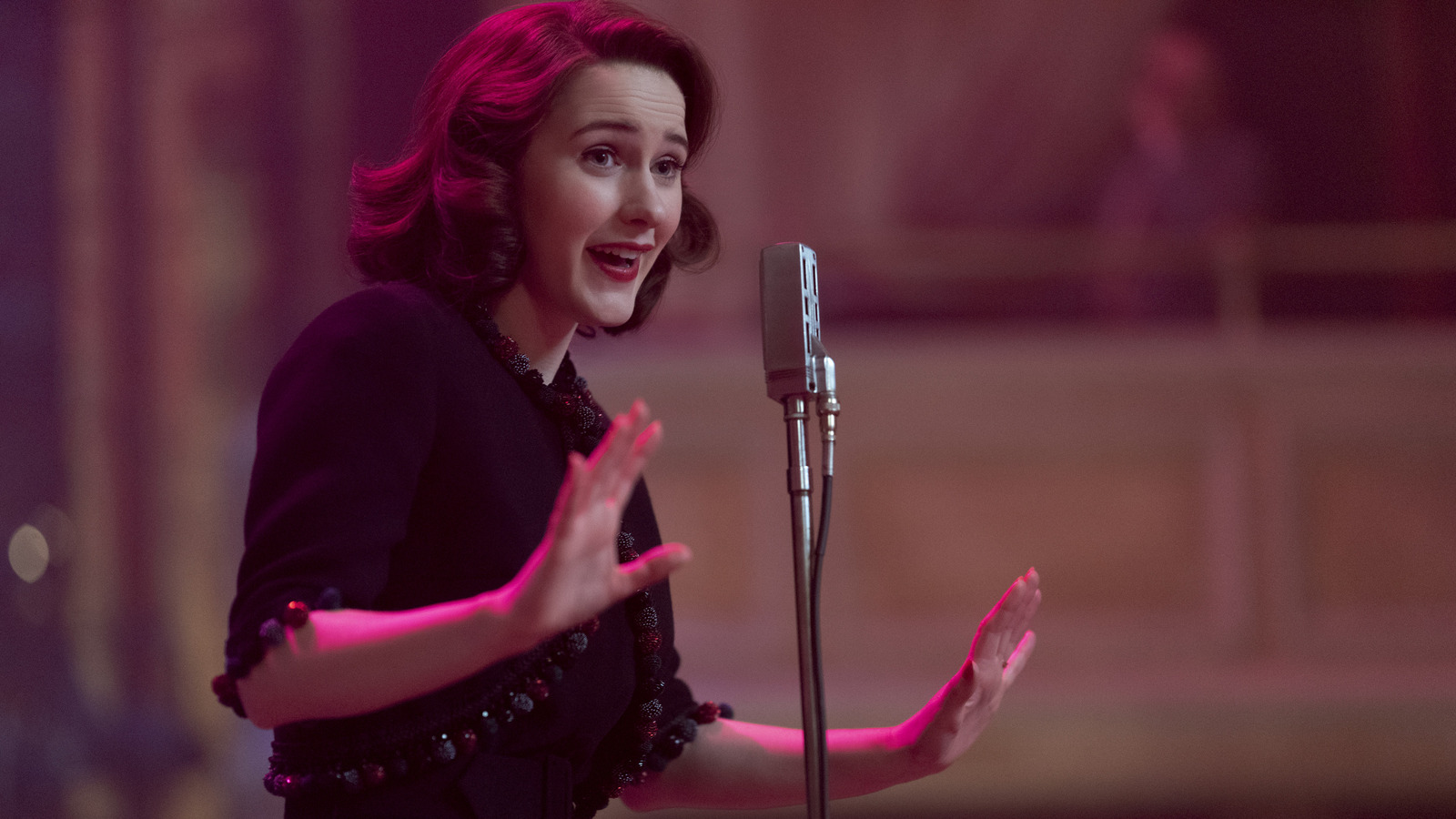 Friday's episode took us back to Shy's whole arc and picks up her story. So when you got another assignment for Shy, did it feel easier because you had been writing songs for him for a while now?
Moore: No, I mean, in a way, it's more of a challenge. First, we don't know the story until they know the story. So we were told what was going to happen very late in the process. It's Shy's wedding, so that was a big deal. And given that mission, we were kind of like, "Oh my God, he's singing a song to his bride, soon-to-be-wife" — or actually, I think they just got married. I don't remember, but anyway, it's the wedding ceremony. And so we have to come up with a development of "One Less Angel". So "One Less Angel" was his big coming-out hit. No puns were involved. And now we have to write his next big one…he's grown a bit more. He changes direction a bit, and I think we were trying to give him that momentum that he would have in his career.
Stake: There were a few competing factors. One, just the pressure on us. The response to "One Less Angel" has been so great and people really seem to like it a lot. So now we're like, "Okay, how can we do better, if possible?" And second, it's his next album. So musically, he should progress. And we thought as he goes into the 60s he'll want to be a little more Sam Cooke than Johnny Mathis. He's going to want to sit in a soulful more R&B world. Start moving in that direction.
There was a line in a foreground or script that we saw, and I don't even know if it made it into the episode, but it mentioned that Reggie, his manager, had written a song. And that kind of jumped out for me. I was like, "Ooh, it's Reggie, who's his oldest dearest friend, but what they've been through is kinda hard, writing a song for his best friend about who's the person he's with wants to go home." And you can listen to it as just a pop song and a fun time, but hopefully there's just that little bit of pathos and emotion underneath, of Shy having to do this as a publicity stunt. But underneath, who is he really singing to? I do not know.
Moore: Yeah. I think you are right Tom. I mean, I think I know who he's singing for. [Laughs] I think you know who you think he's singing to, but that's exactly it. We try to get all of those things into the song. So it's still his next single, but at the same time, we as storytellers are trying to layer it with a little bit of extra storytelling.
It's funny because when I realized we were back with Shy, I was disappointed that we didn't catch him at a concert or something, because I was like, "I want to hear her sing again!" But then he jumps on stage at his own wedding –
Mize: To the right?! It's so great because –
Moore: Actually, we haven't seen the episode.
Stake: We haven't seen it, so we don't know how it was finally cut.
Moore: We have to see it with everyone, which is hilarious. So I'm excited. I was actually, we were there at check-in. It's interesting. When we filmed this episode it was the first time I was with people after Covid, and it was, I guess we filmed almost exactly a year ago or maybe a little less than a year. It was probably last April. And it was filmed in New York in this grand ballroom. And just to be in this space with 400 extras, I was like, 'Wow, here we are post-Covid, and yeah, it's really a pleasure that he can sing, and I'm really glad they're have brought, and so Darius [de Haas]back to have a little while."