Snacks at Midnight satisfies indie rock cravings in Gonzaga | Culture & Leisure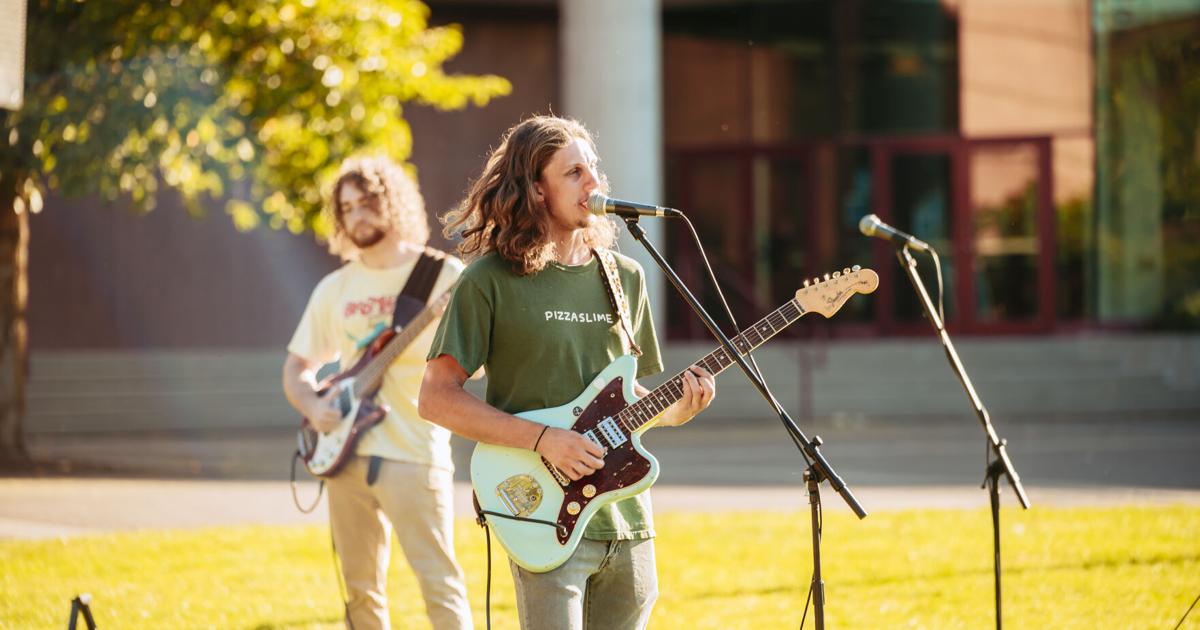 Spokane local band "Snacks at Midnight" performed at Foley Field on the Gonzaga campus on August 29e.
The indie rock band was formed about eight years ago, during which vocalist and songwriter Rory Babin, bassist and songwriter Nick Harner and lead guitarist Giovanni Covarubias were in high school. The band consists of a close-knit group of friends, even with new band members Bill Babin on keyboards and backup vocals, and Austin Davis on drums.
"Snacks at Midnight" has held several concerts since last May, and they plan to continue performing two or three times a week until November.
Prior to the performance, Harner discussed the band's strengths while praising the bonds and friendships that have been forged throughout the band's existence. Harner expressed how much the opportunity to perform and perform together has meant to him over the past eight years.
"You're doing what you love and reaffirming that you're doing a great job, but you're also doing it with the people you love, which is huge for me," Harner said.
The band describes themselves as a "live band": all members of the band have emphasized their ability to perform in front of an audience in a way that adds another layer to the music they produce.
"We're a super energetic band," Harner said. "If you don't even like indie-rock music, I think we can make you appreciate the show we put on because it's not just a concert for us, it's a performance."
The band opened their performance on Foley Field with a series of songs including "Hey" and "21 Cents and a Cigarette" among others.
Babin made the most of the space surrounding the group by jumping with unstoppable energy, including a moment when Babin started strumming a guitar with a microphone. While speaking to the audience, the lead singer also praised the other band members, including Covarubias who was described as being able to "write poetry" with his guitar.
"Snacks at Midnight" also performed a few covers of popular songs that had many onlookers dancing and singing. The band covered songs like "Dreams" by Fleetwood Mac and "Everybody Talks" by Neon Trees, which were sprinkled throughout the concert to create a variety of sounds and styles of music for the audience to enjoy.
Babin joked with the crowd several times throughout the concert to create an energetic and engaging performance, and the audience re-engaged. As the concert ended, the band performed their song "Better Than Ever". The last song had soft undertones with passionate lyrics to send the band on.
Jaden Kell, a freshman who attended the gig, described how they didn't know the band before the gig, but the band's general enthusiasm drew them in.
"I think the lead guitarist was particularly talented…I would definitely listen to them and have to check them out," Kell said.
Snacks at Midnight are currently working on a handful of new songs in hopes of recording their second album in the near future.
Anthony Maucione is a staff writer.