Singer-songwriters sell big sounds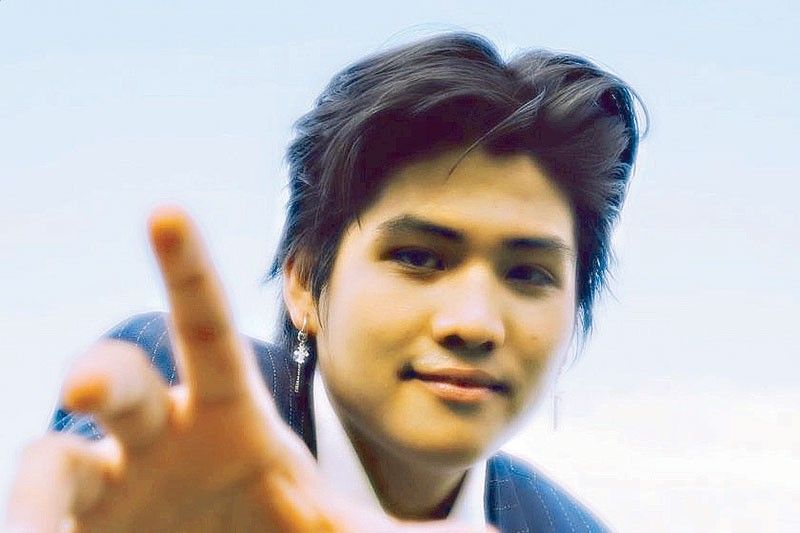 Today is the time of the singer-songwriter. Although not previously unheard of, the usual practice then was to seek song materials from composers suitable for particular performers. Think of Basil Valdez singing songs by George Canseco or Sharon Cuneta singing compositions by Willy Cruz. An exception to this rule was Rey Valera who didn't just write songs. He also recorded them and turned those songs into big hits as well.
Time has now caught up with practice and we now have many aspiring Valeras among us. These Harana Boys, Arthur Nery, Zach Tabudlo, Rob Deniel, Adie are all singer-songwriters and sell big. So I say to all singers, if you want to be in the music business, you better learn songwriting skills. If you are a songwriter, better learn to sing because as the number of singer-songwriters increases day by day, you may not find anyone who will sing your songs.
Here are two examples of such artists, singer-songwriters Joshua Feliciano and Garrett Bolden.
Although he is only 19 years old, Feliciano has become one of the most prolific singer-songwriters of the moment. He has been writing songs and performing since he was a child. At the age of 14 he released his first extended play album in which he wrote, arranged, produced and performed every track. It also helps that he was born with a singsong, expressive voice.
For his latest release, Feliciano was inspired by the famous Caleruega Church in Nasugbu, Batangas. Set in a place of scenic natural beauty, it is often used for spiritual retreats. If you are looking for a recharge of the inner spirit or simply a time away from the hustle and bustle of city life for introspection, visit Caleruega and discover inner peace.
Feliciano is looking at something else though. You see, the brick Church of the Transfiguration in Caleruega is also a favorite location for weddings. Although young, Feliciano is already a heartbroken expert when it comes to his music. So, instead of promising life forever, his Caleruega song is about a broken vow: "Caleruega, Caleruega, kung sa'n puso'y naiwan/salamat sa minsang natutunang buo magmahal".
Singing with Feliciano is the first a cappella group in the country, the Acappellago. Of course, he also composed and arranged Caleruega, and another thing, he is the director of the video.
Bolden came late to the singer-songwriter's cradle, but he's certainly made up for lost time in a big way. Bolden's first composition, the romantic ballad Our Love, was chosen as the theme song for the big-budget GMA 7 series, I Left My Heart in Sorsogon, which features Heart Evangelista.
Bolden is 29 years old. He was born in Olongapo to a Filipino mother and an American father. Innately gifted with deep, soulful pipes, a wide vocal range and an enviable falsetto, he picked up singing easily and began performing at the age of 16. From there, he began to participate in singing competitions, performed well there, and moved closer to stardom.
Bolden's big breakthrough came when he was named one of the Top 5 finalists on reality competition show The Clash on GMA 7. He did not win the competition. It was Golden Cañedo who won the Grand Prix but he did not go unnoticed. Why not, tunes by Sam Smith, Peabo Bryson, Brian McKnight and even Adele come out like honey from his throat. So there didn't seem to be any reason for him to get into songwriting.
But then the COVID-19 pandemic arrived. During the confinement, Bolden found himself inspired to compose a melody. He worked on it, put the lyrics together, then pitched the song to his producers at GMA Records. It was Our Love. Bolden, the singer and songwriter, was born.
Bolden recently released another of his compositions, Puwede Pa Ba? Moving as usual but with a lighter touch, it was inspired by a common phrase, puwede pa ba sa buhay, puwede pa ba sa love life, etc. It's good that it's a phrase that everyone says from time to time. That way, Bolden has a song that everyone can relate to. It's the kind that becomes a hit.