Singer-songwriters: music was a source of sustenance, answers to prayers | New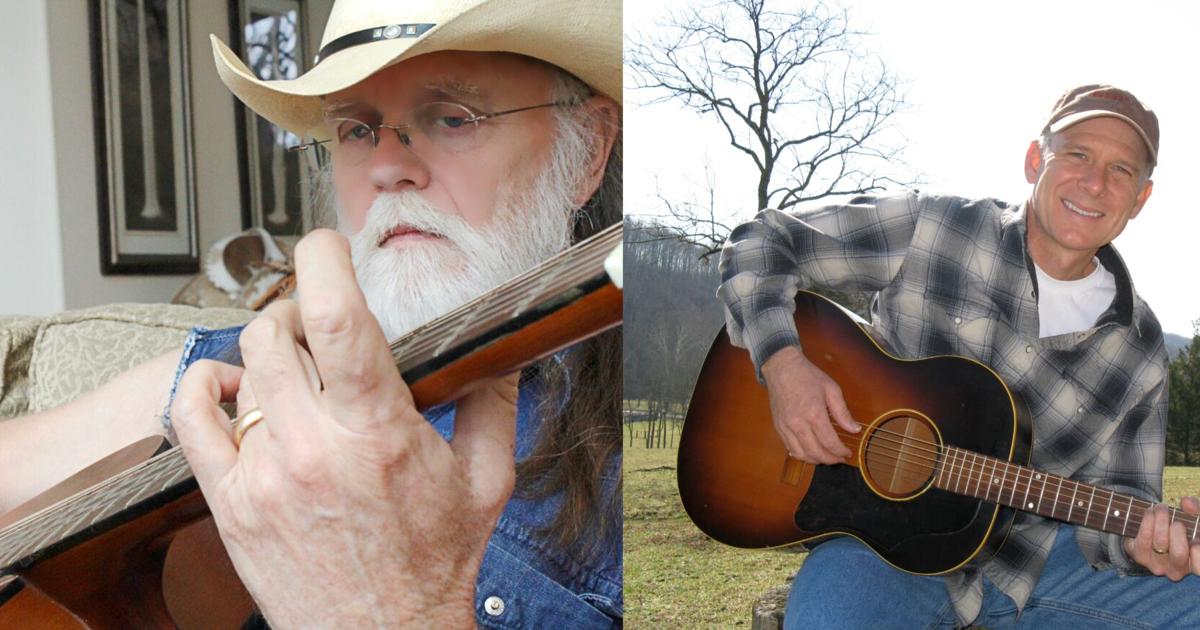 For Allen Shamblin, life would be impossible without music.
"There was food, water, air and music," Shamblin said Monday. "For me, music was essential to my survival… From my first memories, I was deeply touched by music. I think that's how I was made.
Now 63, Shamblin has found a long and rewarding career. He is a member of the Nashville Songwriters Hall of Fame as well as the Texas Heritage Songwriters' Association Hall of Fame and has been nominated for the Grammy Award. Over the years he's written for giants like Bonnie Raitt and Randy Travis.
Decades after his debut, Shamblin still writes and performs, although he also finds time for simpler pursuits, he said on Monday as he took a break from cleaning the stables indoors. from a barn on his farm in Franklin, Tennessee.
On Sunday, he will take the stage with friend and fellow country singer-songwriter Aaron Barker Sr. for a Charity Concert Series performance at Victoria College's Leo J. Welder Center. The event will benefit the Bluebonnet Youth Ranch, the Victoria Lions Club and the Welder Center.
During his life, Shamblin held many jobs, from parking cars to loading planes, although writing songs and playing music were always his true love. But it wasn't until the mid-1980s that he got really serious about his craft.
It was around this time that he saw the performances of country singer-songwriters Billy Joe Shaver and Townes Van Zandt – which Shamblin says changed his life.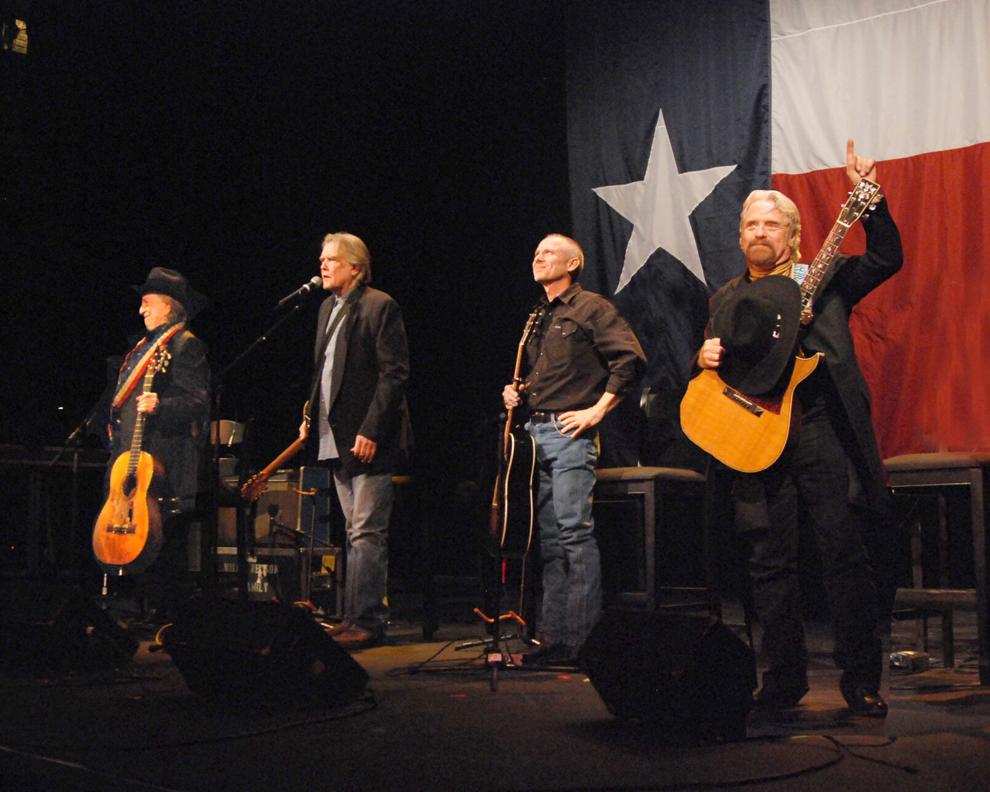 He also found massive inspiration in the music of Jerry Jeff Walker, Guy Clark, and Rodney Crowell, among others.
"They spoke a language that my heart understood," Shamblin said. "They also mixed poetry with music and storytelling."
While living in Austin in the 80s, writing music was just something he did after working several days as a real estate appraiser. Shamblin, who had earned a degree in marketing, said he would come home, eat, take a nap, then stay up writing until the wee hours of the morning.
He was barely famous back then, but that would soon start to change. One day, while having lunch with a work friend in an Austin cafeteria, Shamblin pulled out of his back pocket a piece of notebook paper on which he had written lyrics. Linda Orsak, a woman with ties to the country music world, stood behind him and overheard the conversation. She became interested and eventually put him in touch with Warner Bros. Records.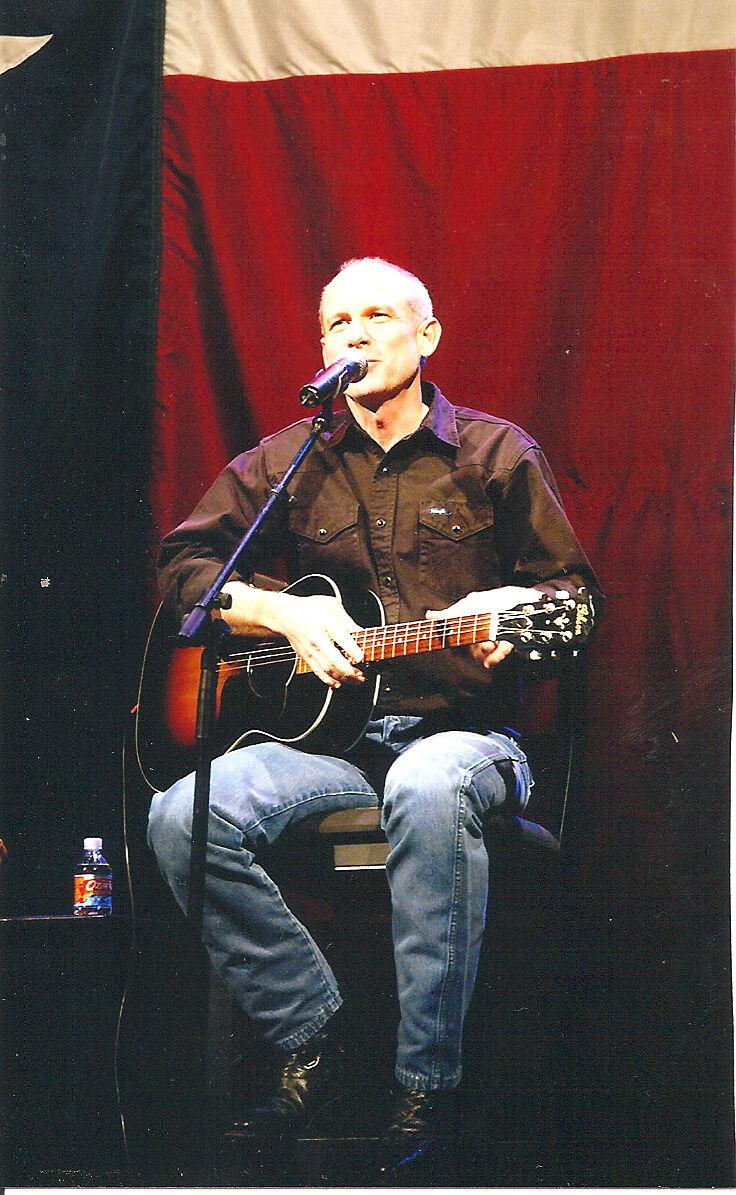 This chance meeting with Orsak led him to an invitation to Johnny Gimble's house, where Shamblin performed and recorded 10 songs. It was an amazing, but also terrifying opportunity, said Shamblin, who had never sung into a microphone before.
When Orsak asked him if he had played. He lied and said yes.
"I completely had a panic attack," Shamblin said.
On Orsak's advice, Shamblin then moved to Nashville to write songs professionally. For a while he parked cars and did other odd jobs before finally signing a contract to write music for a publishing company.
Now with hundreds of songs to his name, Shamblin said he advises budding writers and musicians to find their voice and get to grips with it.
Shamblin tries to write his lyrics like he's having a conversation with a best friend, he said. The result is honest, sincere and unique music.
"There is only one you in the world," he says.
Aaron Barker Sr.
For Aaron Barker Sr., his songs are often answers to prayers.
In his creative process, Barker presents his life's challenges in the form of a question, he said. Often the answer is a song.
"The musical part of it is cheap therapy," Barker said. "I just got out of it. I call it 'get on your knees and play'.
Barker has written songs for George Strait, country music group Lonestar and even Blue Bell Ice Cream, for which he does commercials.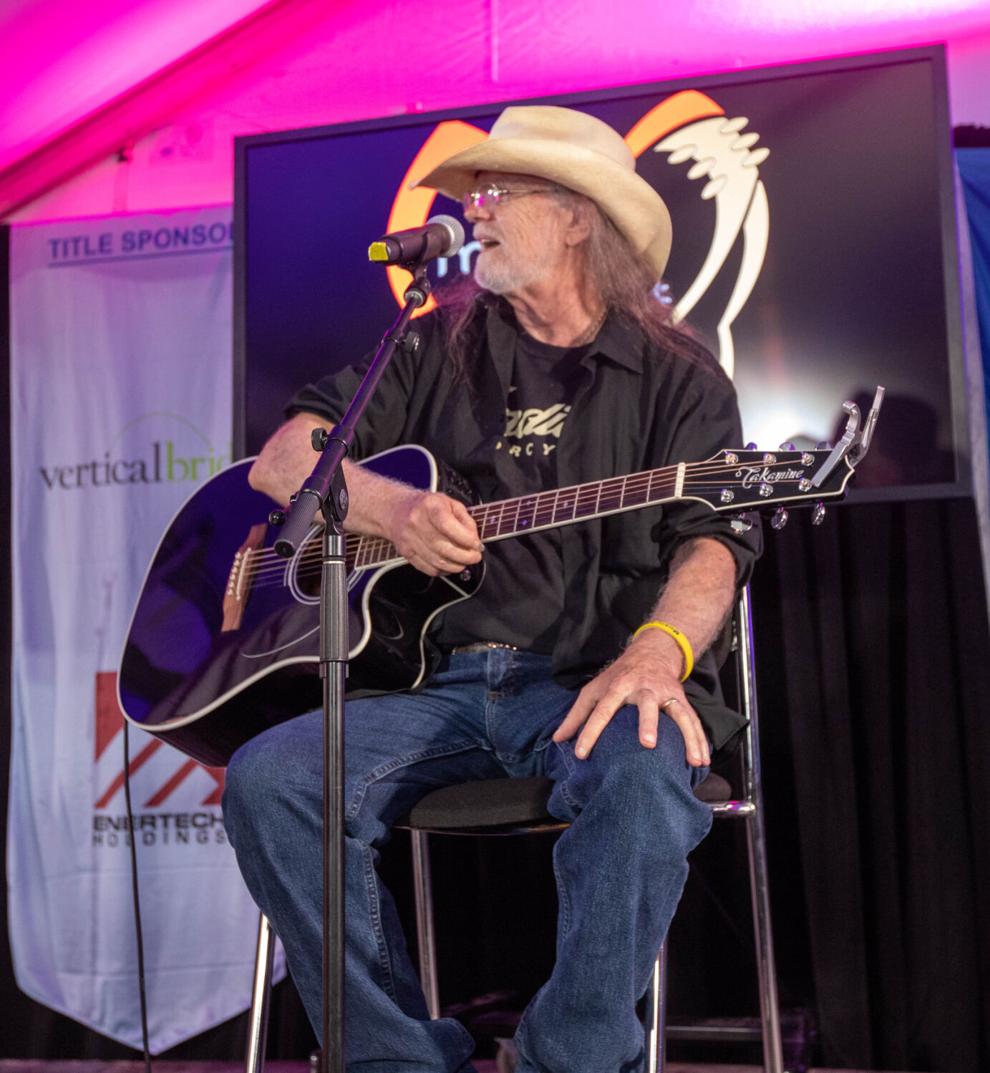 Like Shamblin, he is also a member of the Nashville Songwriters Hall of Fame and the Texas Heritage Songwriters' Association Hall of Fame. The two friends live within a few miles of each other, Barker said Tuesday from his 17-acre farm where he lives with his wife, growing grapes and raising bees.
Now 69, Barker said he finds working on the farm a refreshing change of pace from the world of music.
"In the music business, you can work so hard for so long with no results," Barker said. "When you work in the fields, you can look behind you and see the results.
Barker began pursuing music at a young age. He grew up listening to records play on his family's Philco phonograph, lying under it and watching the tubes shine and the records fall.
His mother loved Elvis Presley, Carl Perkins, The Drifters and The Coasters.
"I loved the music," Barker said. "I loved how it made me feel."
At the age of 6, he received his first guitar and was soon playing songs based on poems he wrote. In fact, he turned to poetry for a school art project because he was born with mild color blindness.
"It was pretty bad actually — pretty juvenile," he said of the poems. "I was a kid, but the rhythm and the rhymes were just beautiful."
Throughout his life, rhythms and rhymes exerted a powerful influence on Barker's mind, he said.
That influence, Barker said, is almost beyond description in words and has sometimes caused him to wonder if he's somewhere on the autism spectrum.
For example, on his way to church, he sometimes found the perfect pace for getting around in Sunday traffic.
"A lot of my life has rhythm," Barker said. It led me to where I am.
After playing bass in a rock band in his twenties, Barker achieved commercial success when his song "Baby Blue" was recorded by Strait and reached No. 1.
Barker, who has difficulty seeing certain colors, said he wrote the song with his imagination.
Although Barker grew up without a father, he said he used his real-life experience as a father to his own son to write "Love Without End, Amen."
Barker said he wrote the song in his living room after wondering how he could be so mad at his own son after once disciplining him.
"You realize it's your turn to be a father and you can't be his friend," said Barker, who had his son at 17. "He needs guidance and discipline, and that's your job."
Although his best songs are written from his own personal experiences, Barker said he finds it amazing and incredibly satisfying when listeners find their own personal meanings in his music. And just as he finds comfort in these songs, he hopes others will too. He even received photographs of headstones engraved with "Love Without End, Amen", which he considers an honor.
"Our job as writers is to express things for other people," he said. "What we broadcast can have a very profound effect on a large number of people."
To budding young writers, musicians and creators of all kinds, Barker said he encourages them to write, record or document their ideas, lest they be forgotten. Before the invention of smartphones, Barker would sometimes stop the car to find a phone booth to record his thoughts on his house answering machine.
"Everyone has these thoughts, but people don't usually write them down. They are elusive like a daydream," he said.