Singer-songwriter Christian Lopez to share his lifelong love of music with Cheyenne audiences | Make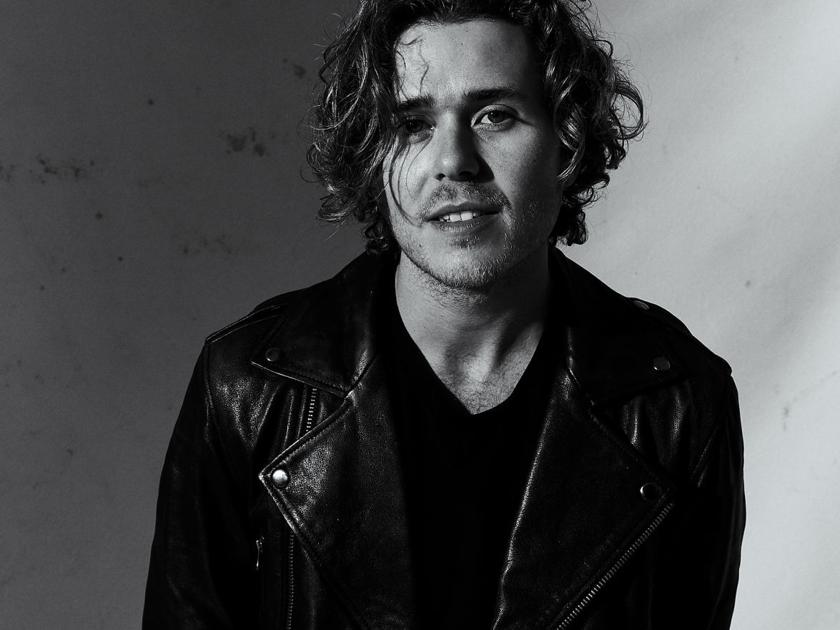 The first time Christian Lopez took the stage, he played the Artful Dodger in "Oliver Twist".
At the age of 8, the Martinsburg, West Virginia native had never performed in front of a crowd – his family didn't count – so the play was his big debut. Something about that microphone felt right to him, and he never looked back.
Lopez has been on his school's show for 13 straight years, and he started playing open mics at the age of 12. Today he is a touring singer-songwriter and multi-instrumentalist who presents solo acoustic performances with modern folk flair.
His typical touring schedule was cut short last year due to COVID-19, but that didn't stop him from feeling at home.
"I played periodically during the pandemic, maybe one or two [times] a month, wherever they take me, "he said. "I went to Portland and performed on a boat stage for a bunch of boats, I went back to the Appalachians and did a lot of outdoor events, so I managed to make sure that I was there… it's tough for a guy like me. I live on the road, I can't stand still, so I definitely did everything I could to keep going.
These shows have kept him from losing his sense of identity in 2020 and early 2021, but it's only recently that concerts have started to look like the good old days again. He expects that authentic live performance experience next week when he makes his Wyoming debut on June 26 at the Lincoln.
Lopez loves playing in old theaters, so when he heard that the Lincoln is a renovated historic theater that just opened to musicians last August, he was elated.
"The Lincoln looks like a beautiful place," he said. "And whenever I get the chance to play somewhere where I see my friends also showing up, coming to the circuit, it feels good to be a part of that road. The Lincoln seems like the place to be for American singer-songwriters like myself.
Viewers of the Cheyenne show can get a sneak peek at her new album, "The Other Side," which will be released this fall. Lopez is thankful that he was able to record it over the course of a week just before the pandemic at the Sonic Ranch studio in El Paso, Texas.
This is his first independent release, and because COVID-19 has pushed back the release date, he's thrilled that fans and new listeners are finally hearing this new sound.
"These are heavier-guitar songs, that's the common thread. Definitely a kind of more hard rock vibe brought in, "Lopez said. "I'm writing about that time in my life, maybe between 22 and 25, where we really broke up and found a new me as an adult. … It's less romantic, if we look at the other records, a little more jubilant and juvenile.
The style of this new record is reminiscent of his childhood, which included many hours of listening to classic rock radio with his parents. His father and mother both had record collections filled with rock albums from the '70s and' 80s, and Lopez grew up loving the simplicity of bands like AC / DC who explained it all with their lyrics.
As we grew older, folk and jazz artists such as The Avett Brothers and Tom Waits were also big musical influences, and allusions to these can be found in "The Other Side" as well.
Thinking back to the past year, Lopez said he would never take it for granted again to get on a bus or plane. And he's also rethinking how to build his work schedule.
"I think it helps me to be more quality than quantity with the shows," he added. "I'm a busy guy and I'm always very busy, but I don't want to be as busy as I used to be. I really want to go and do the things that satisfy me the most because … it's like soul medicine, it's like taking Emergen-C or a vitamin every day and it's been off for a year and we started to feel a little sick so it's great to get it back.