Ryley Walker, Now Based in Vermont, Shines on 'Course in Fable' | Vermont Arts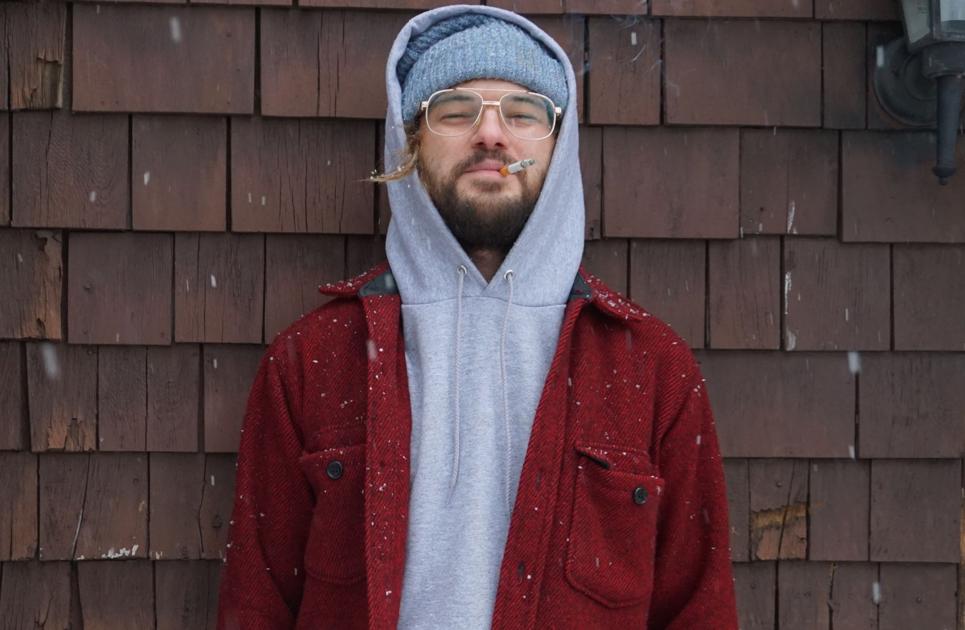 Now based in Calais, Ryley Walker, former singer and guitarist based in Chicago and New York, puts on a Labor Day show Monday at Monkey House in Winooski. The indie-rock singer and virtuoso guitarist performs with his band in support of his fifth album, "Course in Fable", released in April on his own label Husky Pants Records.
Walker, 32, started the label – which promises "guaranteed cool music" – when he moved to Vermont two years ago with his girlfriend. No longer recording for indie label Dead Oceans, the move coincided with Walker's new sobriety after years of alcohol and substance abuse, a suicide attempt, and a subsequent stint at a rehab center in Nashville.
Now clean and understated for over two years, Walker's new album has received rave reviews, as have his recent live shows. Perhaps even better known for his highly acclaimed second album of 2015, "Primrose Green" – the Austin Chronicle called it "one of the most exciting releases of the year" – Walker's subsequent albums deviated of the psychedelic and airy folk-rock of this album which evoked comparisons with the like Tim Buckley and John Martyn.
The sequel to his 2018 album, "Deafman Glance," "Course in Fable" is a brilliant and confident seven-song set that is backed by impressive instrumentation, catchy lyrics and haunting melodies that are reminiscent of progressive rock while retaining a surprising catchphrase. In short, it proves that Walker is still a major force to be reckoned with in adventurous indie-rock circles.
Produced by multi-instrumentalist and engineer John McEntire, best known for his work with Tortoise and the Sea and Cake, "Course in Fable" features a cast of stellar musicians including longtime collaborators Bill MacKay (guitar and piano), Andrew Scott Young (stand-up bass and piano) and Ryan Jewell (drums and percussion), in addition to magnificent arrangements for strings and cello by Douglas Jenkins and cello by Nancy Ives.
Pitchfork called it "Walker's most ambitious and satisfying solo album to date", while The Guardian dubbed it "the strongest material of his career to date".
Flood magazine said it was "an incredibly powerful record of prog and jam and lyrics that are just smart enough not to be silly," adding, "The instrumentation is brilliantly recorded, crisp and exciting, always big but never overwhelming. "
"It's clear that Walker has become a writer who turns the mundane into the deep," Pitchfork said. "He poetizes obliquely around his subjects, speaking through enigmas as esoteric as they are memorable. "
The album is "the most impressive of many surprising triumphs," added Pitchfork, "of an artist who faced oblivion and came out more inspired than ever."
"I think it's the best so far," Walker said in a press release for the album. "I don't have any resentment yet."
"Sounds or direction are never calculated," Walker told Uncut magazine. "I hope to diverge from everything I've done on each new record."
thomaswhuntington @ hotmail.com