Primary Wave buys Whitney Houston hits in deal with songwriters Shannon Rubicam and George Merrill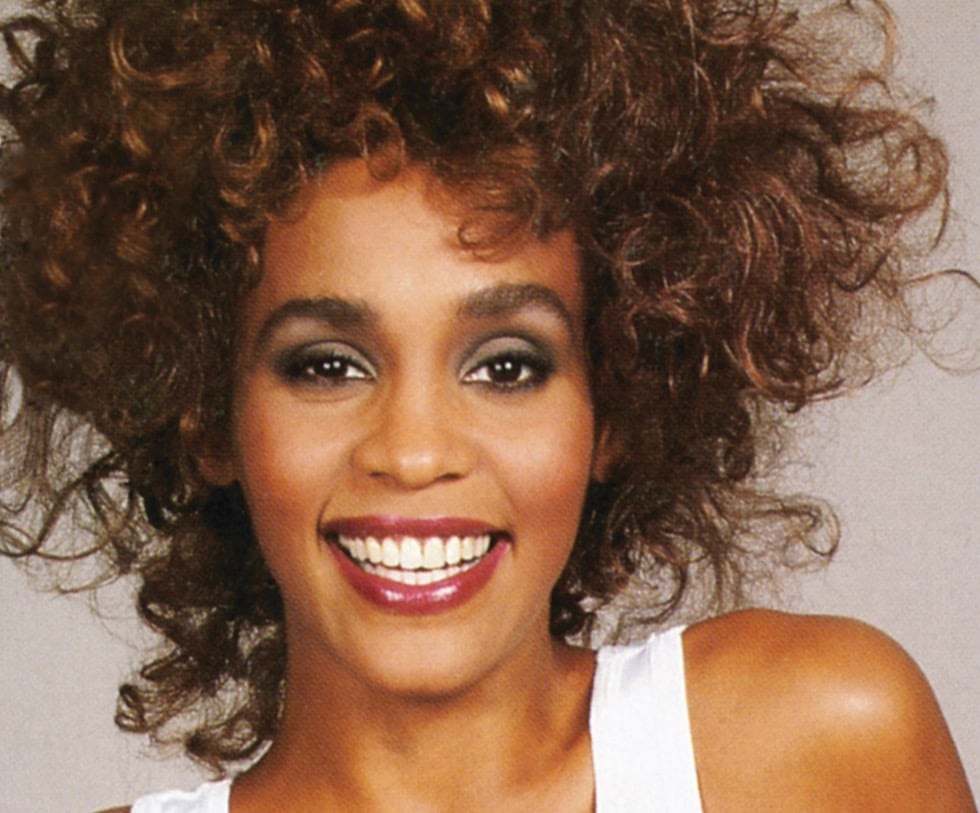 Primary Wave has acquired the copyrights to hit songs by Whitney Houston in a deal for around 60 songs written by songwriters Shannon Rubicam and George Merrill of American pop music duo Boy Meets Girl.
It is according to FinancialTimeswhich, citing people familiar with the matter, reports that the deal is estimated to be between $50 million and $100 million.
Shannon Rubicam and George Merrill's catalog includes two of Houston's biggest hits: How will I know and I want to dance with someone (who loves me), according to FT report.
Primary Wave chief executive Larry Mestel is quoted by the FT saying that "It's one of the biggest acquisitions we've made."
The terms of the contract are not disclosed.
The purchase of the rights to Houston's hit songs as part of Shannon Rubicam and George Merrill's back catalog follows Primary Wave's $2 billion deal with financial giant Brookfield last month.
The deal included acquiring a minority stake in Primary Wave and Brookfield investing $1.7 billion in a new "permanent capital vehicle".
As MBW reported last month, the primary wave still has a little more $1 billion in unspent investment from Brookfield after an initial $700 million was spent to acquire certain rights to Primary Wave Funds 1 and 2.
(Fund 3 was born in 2021. MBW sources suggest he was supported by $800 million in the capital. The launch of Fund 3 coincided with a $375 million investment in Primary Wave by Oaktree Capital.)
The new "permanent capital vehicle" is essentially a fourth fund – in which Primary Wave itself is a minority owner.
The deal between Shannon Rubicam and George Merrill means Primary Wave has gained even more control over Whitney Houston's catalog, having acquired a 50% stake in the Houston estate in 2019.
As part of this transaction, Primary Wave acquired a stake in the singer's musical assets, including royalty streams from her hit songs Count on me from the movie Waiting To Exhale, I didn't know my own strength, got you, like I never left and others.
According to New York Times, Primary Wave also acquired 50% of Houston Estate's assets as part of this previous deal – including music and film royalties, merchandising and rights to its name and image.
Primary Wave has produced a biopic about Whitney Houston which will be released in December and titled I want to dance with someone, produced in partnership with Sony's TriStar.
Speaking with MBW about the film last month, Mestel, who serves as co-producer alongside Clive Davis, said "it's going to be amazing."
Mestel added of the film: "I think as a result you're going to see a really big leap in Whitney's brand, in her catalog streams in general – and in introducing and re-introducing people into a legend. "
---
Brookfield's foray into the song buying market comes as music streaming platforms like Spotify increase royalty payments for rightsholders, making the music industry more attractive to traditional institutional investors.
Brookfield, which manages more than $750 billion in assets, invests primarily in the renewable energy, infrastructure, private equity, real estate, credit and insurance sectors.
The Primary Wave catalog includes over 800 Top 10 singles and over 400 No. 1 hits from legendary artists such as Whitney Houston, Prince, Bob Marley, James Brown, Stevie Nicks, Ray Charles, Smokey Robinson, Bing Crosby, Def Leppard, Boston, Burt Bacharach and Olivia Newton-John.
"Primary Wave has a history of friendship with artists, and artists know we make deals – we don't back down from signed letters of intent," CEO Mestel said. MBW in an interview last month.
---
Primary Wave confirmed the agreement between Shannon Rubicam and George Merrill on Wednesday November 16 via the following press release:
New York, NY (November 16, 2022) – Primary Wave Music, the world's leading iconic and legendary music publisher, today announced its partnership with legendary and award-winning songwriters, Shannon Rubicam and George Merrill. Shannon and George began their partnership almost 40 years ago when they formed the critically acclaimed band, Boy Meets Girl. In 1985, they will release their first album, experiencing incredible success with several singles including "Oh Girl". It was the same year that the duo achieved their first number one hit as songwriters of Whitney Houston's hit "How Will I Know." A few years later, they repeated their No. 1 hit with "I Wanna Dance With Somebody (Who Loves Me)". In 1988 the duo wrote "Waiting For A Star To Fall" which was originally intended for Houston, but the duo decided to record it on their own. The song reached the top 5 on Billboard's Hot 100 and rose to number one on the magazine's Adult Contemporary chart.
Both Whitney Houston hits are included in this exciting new partnership which will see Primary Wave acquire Merrill and Rubicam's interests in much of their publishing backlog, as well as the writer's share of worldwide revenue. The terms of the agreement will also now give Merrill and Rubicam access to Primary Wave's marketing and branding teams, as well as publishing infrastructure which includes licensing and synchronization opportunities.
Released in 1985, "How Will I Know" appeared on Whitney's self-titled debut album and was the album's third single. The song received rave reviews from critics with Rolling Stone stating that the track was "irresistibly danceable". "How Will I Know" became Houston's second No. 1 on the Billboard Hot 100 and shot to the Top 10 on charts around the world. "I Wanna Dance With Somebody" was the lead single from Houston's second album, Whitney. The song became a huge hit, topping charts around the world. Houston won two awards in 1988 for the track "Favorite Pop/Rock Single" at the American Music Awards and "Best Pop Vocal Performance, Female" at the Grammy Awards. The song sold over 6 million copies worldwide and was her second biggest selling hit.
Over the past year, "I Wanna Dance With Somebody" has seen an increase in streams and been introduced to new audiences thanks to its confirmation as the title of the upcoming biographical musical film based on the life of Whitney Houston. Produced by Primary Wave Music, the film will be released on December 21, 2022.
"We are delighted to have placed our songs in the capable and creative hands of the Primary Wave team. If ever there was a perfect place for our songs in this era, it is without a doubt this one. We We're thrilled and honored to be part of the Primary Wave family and can't wait to see what else we can cook up together! – George Merrill and Shannon Rubicam aka Boy Meets Girl
"When Shannon and George's songs are played – anywhere in the world – people sing along as soon as they start," said Justin Shukat, president of publishing at Primary Wave Music. He continues, "It's rare for songwriters to not only see this kind of response, but write No. 1 hits for themselves and other artists. This is what makes them two true songwriting legends. Their catalog of songs fits perfectly with Primary Wave, the home of legends.
After meeting at a wedding where the two were hired to perform, Seattle natives George Merrill and Shannon Rubicam formed the pop group Boy Meets Girl. Their self-titled 1985 debut included the single "Oh Girl," but it was the duo's writing of two hits for Whitney Houston that established them as songwriters. "How Will I Know" topped the pop and R&B charts, while "I Wanna Dance With Somebody (Who Loves Me)" won the Grammy for Song of the Year. Returning to Boy Meets Girl, Merrill and Rubicam released Reel Life in 1988. "Waiting for a Star to Fall" reached the top 5 in the US and went to #1 in Europe; "Bring Down the Moon", her next single, also charted. Boy Meets Girl also recorded the 1991 album New Dream, but it was shelved before release as part of an inter-record company reshuffle. Merrill and Rubicam worked primarily as songwriters throughout the 1990s, scoring hits for UK dance-pop groups OTT and Girlthing. Then in 2003 they relaunched Boy Meets Girl with the self-produced Wonderground. A calm and charming album, it dealt with their past as soft rock hitmakers, the dissolution of their marriage and the state of life in the present. In 2005, the duo released fully remastered versions of Boy Meets Girl recordings, including 91's never-released album New Dream.
Their latest and fifth album, Five, was released digitally in 2021 and was born after they felt their songwriting was returning to their more traditional sound…as they explain – "Although we never stopped writing, 2019/ 20 sparked the urge to record a particular sound Songs We felt that among some of the things we had written was a throwback to the brighter, upbeat sound of Boy Meets Girl and it felt right to bring the band together , therefore, to say !
Five gets its physical release in December, on vinyl. Side A being the original EP, Side B features instrumental and alternate mixes of the tracks, including their bubbly new mix of "How Will I Know".
The music industry around the world