New Madrid returns to the roots of southern indie rock on a self-titled album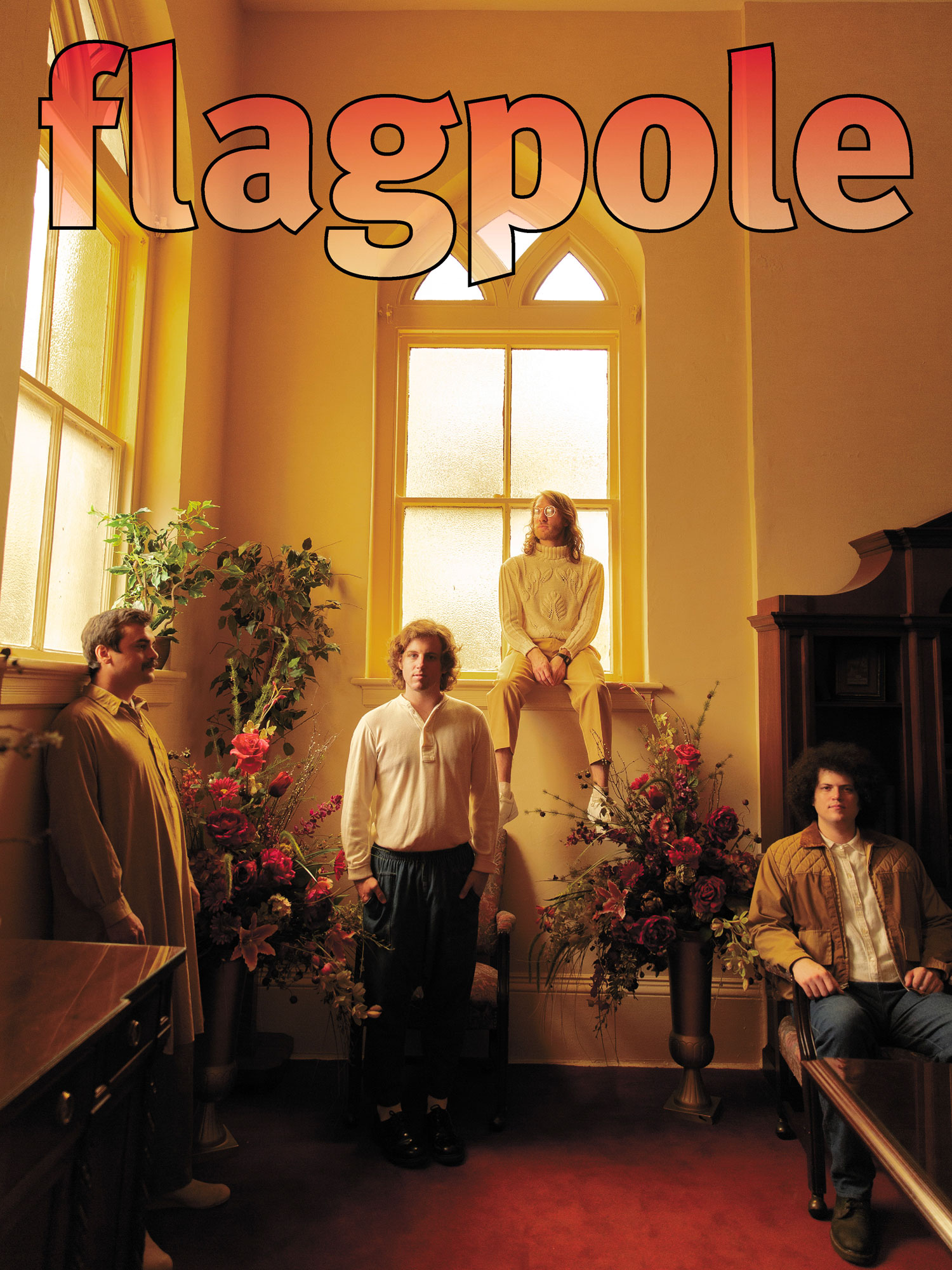 Out of nowhere, like lightning! After five years of radio silence, Athens' own New Madrid Apparates once more, brandishing a new set of 10 meticulously crafted songs to swoon over. The new self-titled album, released April 30 via Lemonade Records, was recorded locally at Chase Park Transduction sporadically between 2017 and 2019.
Born from the idea of ​​recording a few songs to experiment with the album's eventual producer/engineer, Drew Vandenberg (Futurebirds, Bambara), New Madrid marks the amicable end of a longtime partnership with local hero David Barbe (Deerhunter, Drive-By Truckers), who acted as producer, engineer and mentor throughout the band's first three records.
"We wanted to test the vibe to see if it would work," says bassist and multi-instrumentalist Ben Hackett, who, as Chase Park's engineer, also served as "interim interpreter between the band and Vandenberg." during S/T sessions. "We had been rehearsing the fast recording process in the same way for so long that a natural urge to take time out and experience this go-around more had developed," Hackett continues. Such intuitive scratching led to a reconfiguration and rebranding process that spanned nearly three years, thanks in part to "refining the instrumentation and expanding the sounds we were playing with on [2016's] magnetkingmagnetqueen", according to vocalist and guitarist Phil McGill. This process resulted in a sound "closest to what the band has ever sounded in our heads".
The result: a breathtaking empyrean ride through the far reaches of the celestial spheres. Symbiotic in expression, philosophically fueled prose propelled by transmorphic compositions vividly pushes our protagonist's legendary feelings even further into the abyss. The finely textured stereo panning guitars of McGill and Graham Powers serve as orchestrated oars on each side of the bulky ship, speaking the tonal language of the other in unison with such ease and mimicry that discerning who is playing what and when is a fleeting adventure. Coupled with Hackett's versatile guitar-like bass riffs and Alex Woolley's steel horse drumming – and occasionally joined by the searing sounds of saxophonist Ethan Evans – the experimental post-punk alt-country quartet (sometimes quintet) exudes raw feelings incurred in a malaise post-fog of existential suffering into spiritual transmutations for all. Worth their weight in gold, each song builds a heavy heart-pounding experience that leaves the listener wanting in the wake.
The attention to detail built into the songs is omnipresent, especially on the electrically charged "Are You The Wind", which exalts the preponderance of self-preservation in an increasingly acidic environment while accepting the coexistence between all expressions of self, narcissistic vampires. et al.—offering words of wisdom along the way, like "Hold it in your hands/Leave it locked up/Look for it in your plans/Hope they hold." The album-opening kick "I Want It" immediately hits listeners with hints of a realization that disposable, built-to-fail business models (and their plastic mountains of karmic debt) have begun to rain down. from the sky above, smothering an already oversaturated society with an avalanche of cheap hollowed-out relics of false reality and leaving its inhabitants below hysterically repeating, "I want it but I don't need it / I need it but don't want it at all." A real enigma of the 21st century.
With the advent of social media nearly two decades ago, shouldn't we openly manifest a deeper sense of empathy and awareness for our fellow human beings? Shouldn't it be okay to cry? New Madrid asks whether or not on the album's first single, "It's OK (2 Cry)". In an increasingly antisocial world, one that eschews tears and honesty, one falls prey to the swarms of mindless factoid factualists, malnourished soul seekers, and crystallized bodybuilders occupying "Queen for a Day" – seemingly spoiled to the point of smothered by excess access to excess, backed by blindfolded assurance, convinced that the best way to gain wisdom is to surf the web. All the while, the airy stunts of "Everything" were collecting daydreams in the stunts – clearing earth-stained cultural curtains, often obscuring reality and revealing effervescent light in a flowing levitating cup – and are awakened by the genre of love found just far enough on the periphery on the other side of loss and regret.
"Are you only asking the questions for the answers?" asks our protagonist ironically. By asking questions, do we simultaneously bury the truth in wonder? Is it better to know, not know or not know to ask the question? All may or may not all be revealed in "Q&A," one of the album's many subtly infectious offerings. It is a slow and steady walk through the heart of the obsessive thirst for truth, whatever the cost, and the folly of externalizing eternal questions before seeking internal answers – which could only be found if each heavy distribution is lifted. by stone.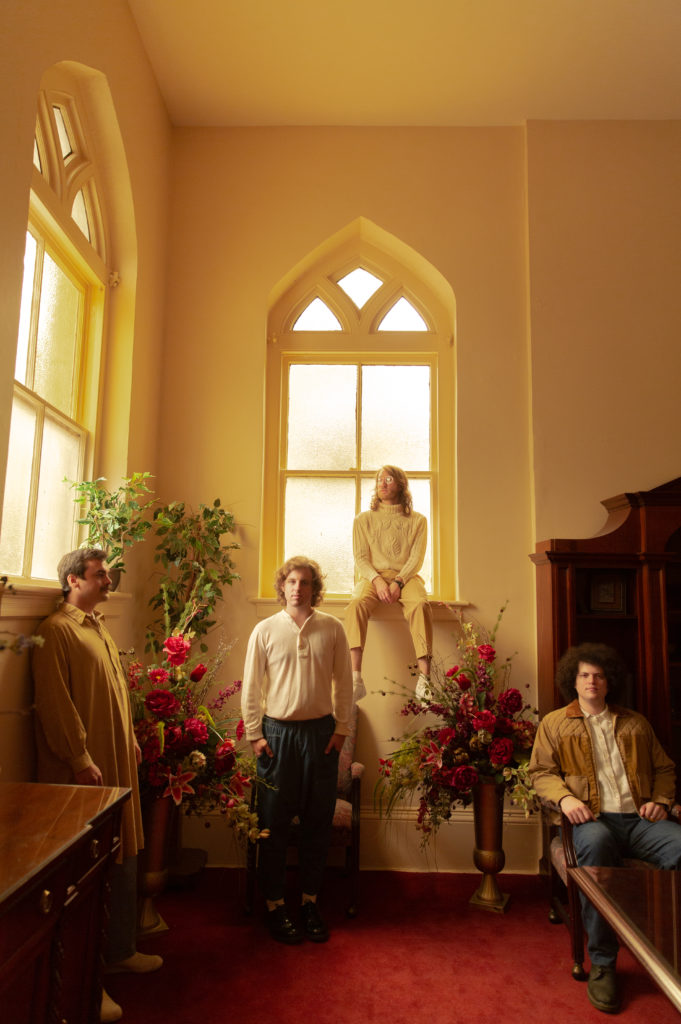 A tribute to the fleeting, "I Tryed to Wait" explores the ever-ephemeral sense of permanence that governs all living beings. Some things fall apart, and quickly. "The vision vaporized / Ephemeral like smoke." Buzzing guitars, fuzzy basses and Zeus-like drums dispense the emotional dilemma of being pursued and persecuted by a former friend or lover for misread intentions – a lament about how quickly dreams, ambition, l hope or life can crumble faster than smoke rings dissipating in an atmosphere of weightlessness. This atmosphere pervades the swirling melancholy of "Letters of Fire" almost as briefly as the floating acoustic encounter of an old friend on the skeleton "Hello My Friend". "Like a Flash", the only track on the disc produced by Barbe, is an immediately close album and a near-future fan favorite, is an immediately obvious child of the New Madrid catalog, with the members' merged musical powers in full swing. screen – and at the center of it all, a creaking kick pedal begging us to move on!
Located at the juxtaposed crossroads of creature and culture, New Madrid beautifully captures the grievances of humans cast in modern times while sparing digressive detail, in the hope that wisdom will prevail over the piling up of socio-cultural compressions caused by the impacts of increasingly infinitesimal access to information .
Do you like what you just read? Support Flagpole by donating today. Every dollar you donate helps fund our continued mission to provide Athens with quality, independent journalism.