Music for meals: Concert, barbecue and oysters support Bear Necessities | Relax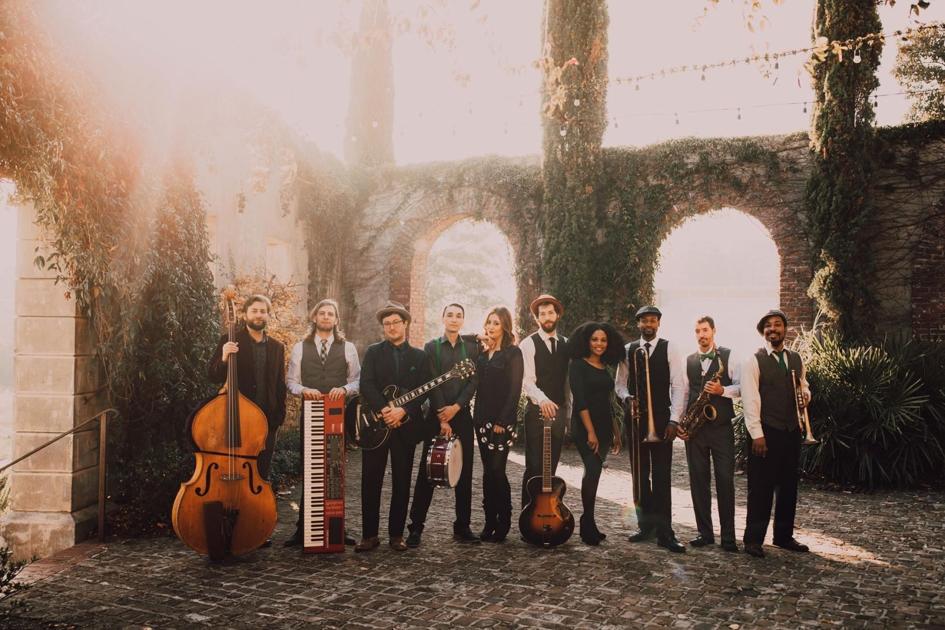 Unlimited oysters and barbecue, accompanied by a live concert.
The music for meals is from 6 p.m. to 10 p.m. on October 9 at the Equestrian Center of Lander University. It supports student food insecurity and the campus Bear Necessities Food Pantry.
Lander University Food Services via Aramark will provide the food. Performers include Greenwood's Ryan Pitts and Keller Ridgeway, Ryan Pitts and The Southern Gentlemen, and the Emerald Empire Band.
Admission is $ 40 per person or $ 10 per student with a valid student ID.
The ticket price includes the entrance to the concert, unlimited oysters and barbecue. Cash bar provided: Presale drink tickets are $ 4, onsite drink tickets are $ 5, sold separately.
Emerald Empire Band, the musical headliner of the evening, is a multi-player group that has performed with Bruno Mars, the Greg Allman Band, Jay Z and even music legend Prince.
Playing music across all genres, Emerald Empire Band is known to make people dance.
Music for Meals aims to be an annual project supporting Bear Necessities. This is the idea of ​​six members of the 2019-2020 Greenwood Leadership Class.
Leadership Greenwood is an annual program of the Greenwood Chamber of Commerce and is sponsored by local businesses and agencies. Participants learn about community problems and work to find solutions.
The Pantry is celebrating its first anniversary this month and is available to all Lander students on Wednesdays from 3:30 p.m. to 6:30 p.m. in the Lide 325 building on the ground floor.
During the spring semester of 2021, 748 visits were made to the pantry by 289 students.
"We started working on this much earlier, but we had a tough stop halfway through the course with the coronavirus pandemic," said Tara Smith, a member of the Leadership Greenwood class, wife of the lawyer. and Mayor of Greenwood Brandon Smith. "The class was divided into small groups and we were tasked with finding a non-profit organization to do a project around. … We want to organize a musical event to support the Lander pantry. … We want it to be an annual thing, not just one and one thing.
Initially, it was planned to make the musical event in the spring of 2020, but the pandemic hiatus prevented it.
Healthy Learners Leadership Greenwood member Aimee Clark said her little Leadership Greenwood group knew they wanted a nonprofit project that had an impact on young people.
"When we first started talking about project ideas, the pantry hadn't taken off yet," Clark said.
"We want to build sustainability into that," said Boyd Yarbrough, a member of the Greenwood Leadership Class and vice president of student affairs at Lander University.
"I've been at Lander for three years now, and at another institution, Cleveland State University, I've also been involved in starting a pantry," Yarbrough said, noting that prior to this experience, he didn't had no personal awareness of food. insecurity for college students.
The Lander students suggested names for the pantry and voted for the name Bear Necessities, playing with the Lander Bearcat mascot. The students also designed the logo for the pantry.
"One of the things our little Leadership Greenwood group has achieved is that we all love music," said Yarbrough. "The idea of ​​music for meals arose when we wanted to organize a musical event for the Bear Necessities pantry. "
Contact Sainte-Claire Donaghy at 864-943-2518.