Meet Annie DiRusso, our new obsession with indie rock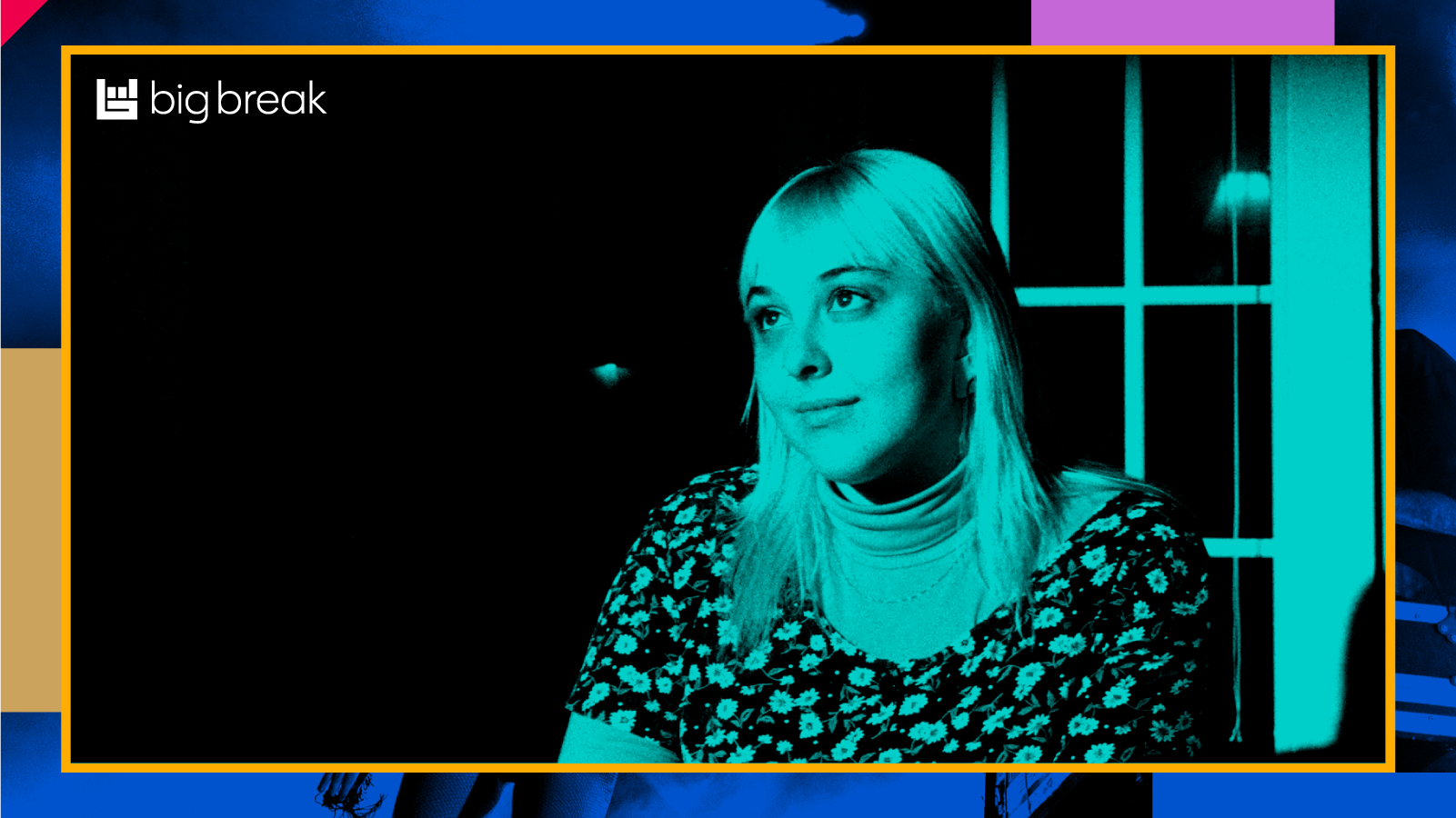 Our emerging artist program, Big Break, is back! We will regularly feature emerging talent taking the live music world by storm and climbing the Bandsintown charts. From the stories behind their sound to their big plans for the future, get to know the next wave of must-see musicians before they break up.
Annie DiRusso is genuinely honest and is ready to share her secrets with the world. "I'm still waiting for my disgrace / Not even 22, but I think it's coming soon," she sings. Throughout her work, she brings together truths about her early adulthood experience in a deeply personal, yet unmistakably relatable way. The singer-songwriter's "Coming Soon" and viral hit "20" are about growing up and breaking up, and all are embellished with its catchy hooks and captivating DIY rock sound.
DiRusso, who was born in Westchester, New York, moved to Nashville to study at Belmont University. It was there, she says, that she found her place as an artist. She has the straight-hearted lyricism of Lucy Dacus and Claud, coupled with the hopping guitar sounds of Courtney Barnett. Her voice is soft, but she has an attention-grabbing punk scream (look at "20", you'll hear that). After listening, you'll know DiRusso was meant to be a rockstar.
Lately, the "Jonathan" singer has been busy creating bops and building an awesome online cult following her upcoming tours with Sara Kays and Samia. She recently surpassed 47,000 subscribers on TikTok, where she posts performance clips, covers, and allows viewers to witness her songwriting process. In some of his greatest videos, she gives fans a preview of the new material before it hits the streaming platforms so you can learn all the words before she takes the stage in a town near you.
The rising indie rock artist also recently collaborated with the music content creators and curators of OurVinyl for a special performance of his 2018 single "Don't Swerve". We're excited to present the live session here today, which was filmed and recorded from the neon-lit ice rink at Adventure Alley, an amusement center located just outside of Nashville, TN.
Be sure to check it out, then read on for our interview with DiRusso, where we cover everything from his upcoming concerts to his hopes for the future after graduation.
You are about to embark on your very first tour with Sara Kays! How are you preparing? What aspect of the tour are you most looking forward to?
I am so excited and nervous! I rehearsed the set with my guitarist Daniel Nunnelee, we're doing stripped down versions of my songs because it's just the two of us on this tour (no drums or bass). We had so much fun reinventing these songs just on guitar for this tour (that's how I wrote them). I can't wait to meet the lovely people who come to the shows! I also can't wait to watch Sara's show every night she is so amazing.
You posted a TikTok saying you were aiming to graduate in December. First of all, congratulations! Second, how are you going to balance going to school and being on tour at the same time?
HAHA I guess we'll find out.
Speaking of TikTok, you have over 47,000 subscribers. What attracted you to the app? How has this influenced your career in general?
I was drawn to the app in my early forties just to occupy my time. As soon as my FYP got me I was hooked for a while. I feel like Tik Tok (at least for me) is all about the universality of the human experience and that's what initially drew me to the content. I didn't think my music would be successful there at all, but Daniel encouraged me to do a video singing "20" in August of last year and it worked out really well at random. In the year since I started posting on the app, I've been able to reach so many people who love the music I post and it was so cool and adorable.
You moved to Nashville for college. How has the music scene shaped your sound? If someone was looking to move to Nashville to make music, what advice would you give them?
I think the emphasis on songwriting in Nashville had a big impact on my music. Being around and hearing the work of so many great songwriters (of all genres) who live here has been so inspiring. I would say to anyone who moves here to make music that it's a good idea! The music community here is unlike any other 🙂
Your cover of "I Think We're Alone Now" is so much fun! Why did you decide to cover this song?
My brother always shares his music with me and he has much cooler music recommendations than I do. He made me a playlist with it Tiffany's version of "I Think We're Alone Now" and it quickly became one of my favorite songs. When I decided to release a cover, this song immediately occurred to me. I think the lyrics are so good that they work in all genres.
Samia recently tweeted a reference to your song "Coming Soon". Are we going to see a collaboration between you two? What songs from her inspire you?
Hmmmmm. Hahaha yes. By the time this interview comes out, it will have been announced that I AM OPENING FOR HIS NORTH AMERICAN TOUR in January / February. I have been a huge fan of Samia for so many years I literally can't believe this is happening. All his discography inspires me! The baby was my best record of 2020 and "As You Are" and "Show Up" will definitely be on my best songs this year. I first found his music with the song "Someone Tell The Boys" and have been listening to it ever since. I could go on and on…. She's the coolest and nicest around.
Who would you like to go on tour with in the future?
Samia, Liza Anne, Briston Maroney, MUNA, Lucy dacus, Becca Mancari, Ruston kelly, Declan Mckenna, Caroline culver, Courtney barnett, Hayley williams and many more.
Nine Months "is a powerful breakup song, it really reminds me of Lucy Dacus' Night Shift How do you feel playing it live every night? Is it intimidating to play a brutally honest song at a play foreigners?
First of all, thanks for that wowwie comparison !! I wrote "Nine Months" when there weren't any live shows and I didn't have the chance to perform it in front of an audience for almost a whole year. When we started rehearsing for the first show it was crazy playing this song with the band, it was so much more emotionally draining than any other song I had ever rehearsed. But when I first played it live (at Basement East in August) it was the most cathartic experience I have ever had. The song was moving but so uplifting and so many people in the audience were singing with it… It was so beautiful. That being said, I think it will be a bit difficult to play every night but it's definitely worth it.
Besides your next tour and graduation, what is the rest of your 2021 like for you?
Hope to spend the time not doing music or homework with the people I love !!!!
What are your biggest musical goals? Where do you see yourself in five years?
I want to write music that I'm really proud of and continue to experiment with writing and producing songs. I would love to play gigs in different countries and do a headlining tour in the next few years. I hope that in five years, I will have 2 records that I am proud of in the world and I will have toured everywhere 🙂