Mavin Records gets new producers, songwriters.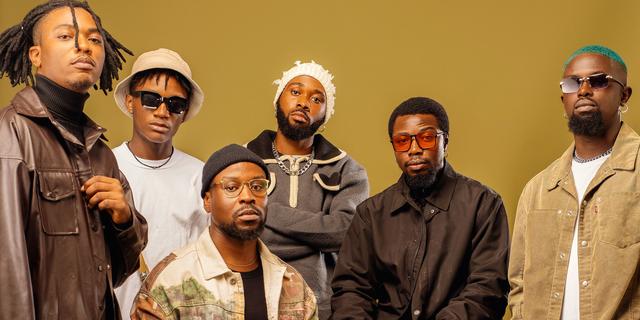 Renowned Nigerian music label, Mavin Records, has unveiled 6 new talents, a rare but welcome move that once again highlights the variety of new talent existing in the African music industry.
Mavin Records announced on Friday the signing of Alexander Uwaifo (Andre Vibes), Prince Omoferi (Mbryo), Oluwadamilare Aderibigbe (Milar), King Agene David (Prestige), Jackson Okpeku (JVXN) and Chinomso Ohajianya in a groundbreaking move to cement these crucial components of the African musical ecosystem (Sevn).
Milar and Mbryo are legit songwriters with already impressive resumes. The duo, who have previously written songs like 'Bloody Samaritan', 'Overdose', 'Ijo (Labalaba)' and 'Feeling', represent a new generation of brilliant songwriters and musicians whose place in the industry is just as important. than anyone. else. The 18-year-old Milar's long-term goals include using music to change lives and expanding into many other sectors of the creative music economy. Mbryo played the game for a while. He's already collaborated with some of the biggest performers on the scene, and now he wants to use his talent to inspire and record ordinary lives.
Sound enthusiasts Andre Vibez, Prestige, Jvxn and Sevn. One of Afrobeats' most active producers is Andre Vibez. The legacy-seeking producer is behind 2021's smash hits "Feeling" by Ladipoe, Rema's "Calm Down," and more recently, Ayra Starr's "Rush."
Artists like Dr. Sid, Di'Ja, Crayon and recent Mavin signee Bayanni have collaborated with Prestige. As they collaborate with some of the best up-and-coming artists in the business and work with famed Afrobeats producer and Mavin Records founder Don Jazzy, Jvxn and Sevn are eager to make their mark on the scene.
Don Jazzy, speaking on initiatives and new talent, said: "For more than sixteen years I have watched the industry grow and played my role as a producer and songwriter. It's time to give back to the creatives behind the scenes. Mavin backs new storytellers and soundmen who would redefine the sound of Afrobeats'
Mavin Records has blazed the trail for label management in Nigerian music and the new additions expand the Mavin family as they continue to redefine music business, talent development and label services in Nigeria.