Kentucky songwriters featured in Heritage Music Series; Three male singer-songwriters to perform on Friday | Local news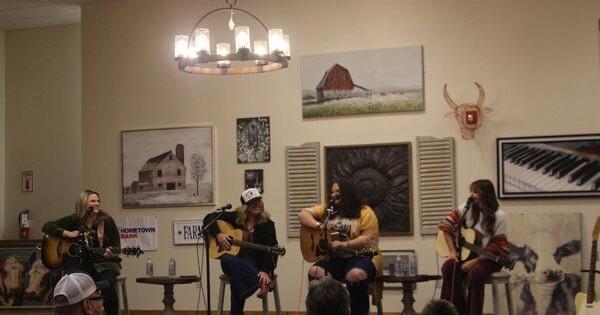 The second and final set in the fall Heritage Music Series kicks off Friday, November 19 at 7 p.m. and will feature three male singer-songwriters from Kentucky.
Adam Chaffins is billed as "never afraid to break down gender barriers" with his unique styles of writing and performance. He finds various situations as a source of inspiration for his music, and is also known to use these situations for his musical styles. Some of her songs include YouTube broadcasts of "Who Am I", "Doorway" and "Now I Don't Know". His background includes bass with bluegrass bands before going solo several years ago. Chaffins is hailed as never limiting himself to one style of music, instead mixing country, folk, pop and rock in his own style. Her first record was "Some Things Won't Last" which is a collaboration of years of songwriting.
Sean Whiting focuses on popular vocal sounds in the 1970s with an emphasis on rock. Although he grew up in the section of Kentucky known as the Country Music Highway, he makes no excuse for playing rock and roll music. With influences from soul, blues and rock from the 1960s to the 1990s, Whiting brings a stage presence to his performances which have been described as "entertaining and electrifying". With two full albums and an EP released he is now working on another full album. If you like strong guitars, powerful vocals and thunderous drums, Sean Whiting and his band are sure to please you.
Rounding out Friday's performances was Dave Shoemaker, who grew up listening to bluegrass and mountain music, inspiring his own love of music. As with most musicians, Shoemaker's influences ranged from country to rock, his style of music favoring the stories of Muscle Shoals and Texan songwriters. Some of today's singer-songwriters fans hear during Shoemaker performances are songs by Jason Isbell, Townes Van Zant, and Blaze Foley. Shoemaker said his personal experiences were the inspiration for his songs, saying, "Everything I have written is personal and purposeful."
Tickets for the event are $ 15 per person. Artist merchandise will also be available for purchase. Aperitifs and drinks will be served by Old Town Grill. The performances will be filmed for future broadcast on the Kentucky County Music Highway.
To purchase your ticket in advance, contact the London Laurel County Tourism Commission at (606) 878-6900 or tickets will be available at the door on the night of the show.
The event is sponsored by Kentucky Country Music and the London Laurel County Tourism Commission.