Juneteenth Festival in Colorado Springs Includes Free Nightly Concerts | Culture & Leisure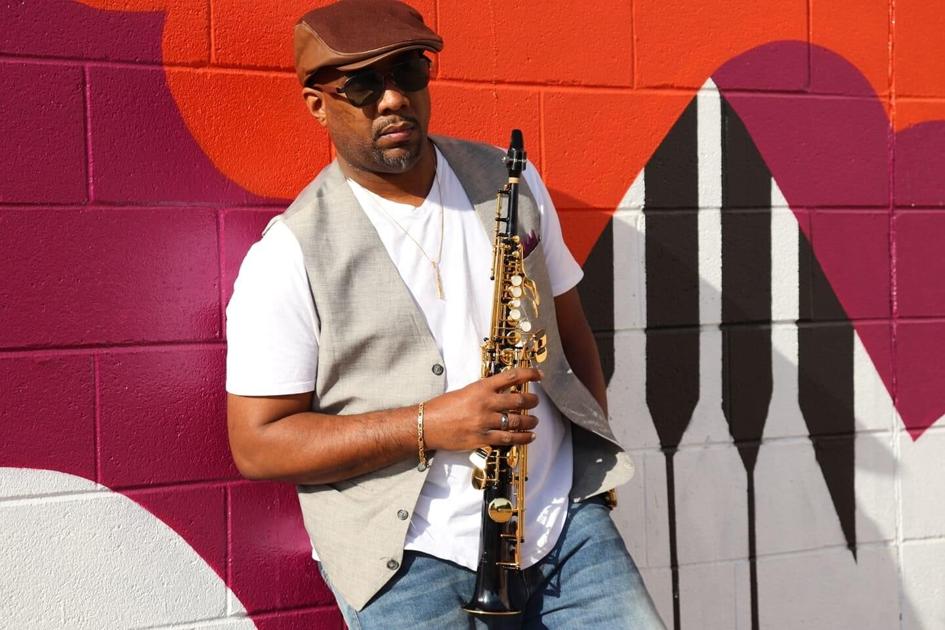 More than 250,000 blacks enslaved in Texas were finally freed on June 19, 1865.
On January 1, 1863, the Emancipation Proclamation declared free all the slaves of the Confederate States. Places still under Confederate control, such as Texas, would not be free until two years later. June 19 is now known as Juneteenth.
The Colorado Springs Juneteenth Festival will celebrate this historic day with a free three-day festival at America the Beautiful Park. It is from Friday to Sunday.
"No one should be held with their hands behind their back and destined to do something they don't want to do, or work for others they don't want to do," said festival organizer Will Starks. . "You should have a choice. Being free is a choice.
Green Box Arts Festival features weeks of music, dance, art and film in a mountain town in Colorado
The schedule is filled with family activities, including a car show, a 5 km run / walk, a Zumba class, a story hour, performances from Poetry 719, a fashion show, gospel music and a tribute to Father's Day. A slavery emancipation ceremony takes place on Saturday and El Paso County Commissioner Longinos Gonzalez Jr. Yolanda Avila, Colorado Springs City Council member, and Colorado State Representative Tony Exum Sr., will be speaking throughout the weekend.
Free concerts close each evening of the festival. Trikk, a pop and R&B group popular in the Springs decades ago, will perform on Friday. Southern rap and contemporary R&B artist TK Kravitz will take the stage on Saturday, and Springs jazz musician Tony Exum Jr. will perform on Sunday with Shai, Surface and Tao (of Dru Hill).
Trikk grabbed the city's attention in the late 1980s when their single, "Tears," hit number one on the 98.9 Magic FM countdown. The five-person group performed and toured regularly for five years, even earning a record label. But by this time the music was changing and garage bands and alternative music were taking over the landscape. It just wasn't a good time for a group of guys who played R&B, pop and rock, said guitarist and keyboardist Al Martinez, one of the group's founders. Finally, they stopped playing.
7 Things To Do Around Colorado Springs & Colorado This Weekend: Juneteenth, FIBArk, Ford Mustangs & More
In 2017, the guys got together and started rehearsing, but before they could play any shows their lead singer, Patrick Smith, died of cancer in 2018. The heartbroken band didn't know what to do, until 'to what a member suggested that Martinez bring his wife, Heather Thornton Martinez, to resume the voice. It would work, they thought, because Smith had a high pitched tone that often sounded like a female voice. It helped him sing the band's many covers of Prince and Michael Jackson. Plus, Heather had her own history in town as Miss Colorado Springs 1991 and as a DJ on the old KIKX station in the 1980s.
"We're like followers of Prince," said Al, who is also general manager of Fargo's Pizza. "We pay homage to the Prince. It's not easy to play, but he had such an influence on the original band members and on the band today. When he (Smith) passed away, we were in mourning. We wanted to pay tribute to him (Smith) and keep playing him.
The group's third album, "Are You Ready", was released in March and is available on streaming platforms including iTunes and Spotify. Juneteenth will be the first time the group will perform in public. Listeners can expect semi-originals, a tribute to Prince, and other classic rock songs.
"What a great time for our first coming out, with what that means (Juinth)," Martinez said. "Our set list is made up of the songs we listened to in high school. It was a fun time. We went through the bellbottoms phase through the grunge and the boy band phase. We were considered one of the first groups of boys when we went out. We didn't see ourselves like that, but a lot of people call us that.
Contact the author: 636-0270
Contact the author: 636-0270