Journey through 5 of indie rock's most adventurous psychedelic album experiences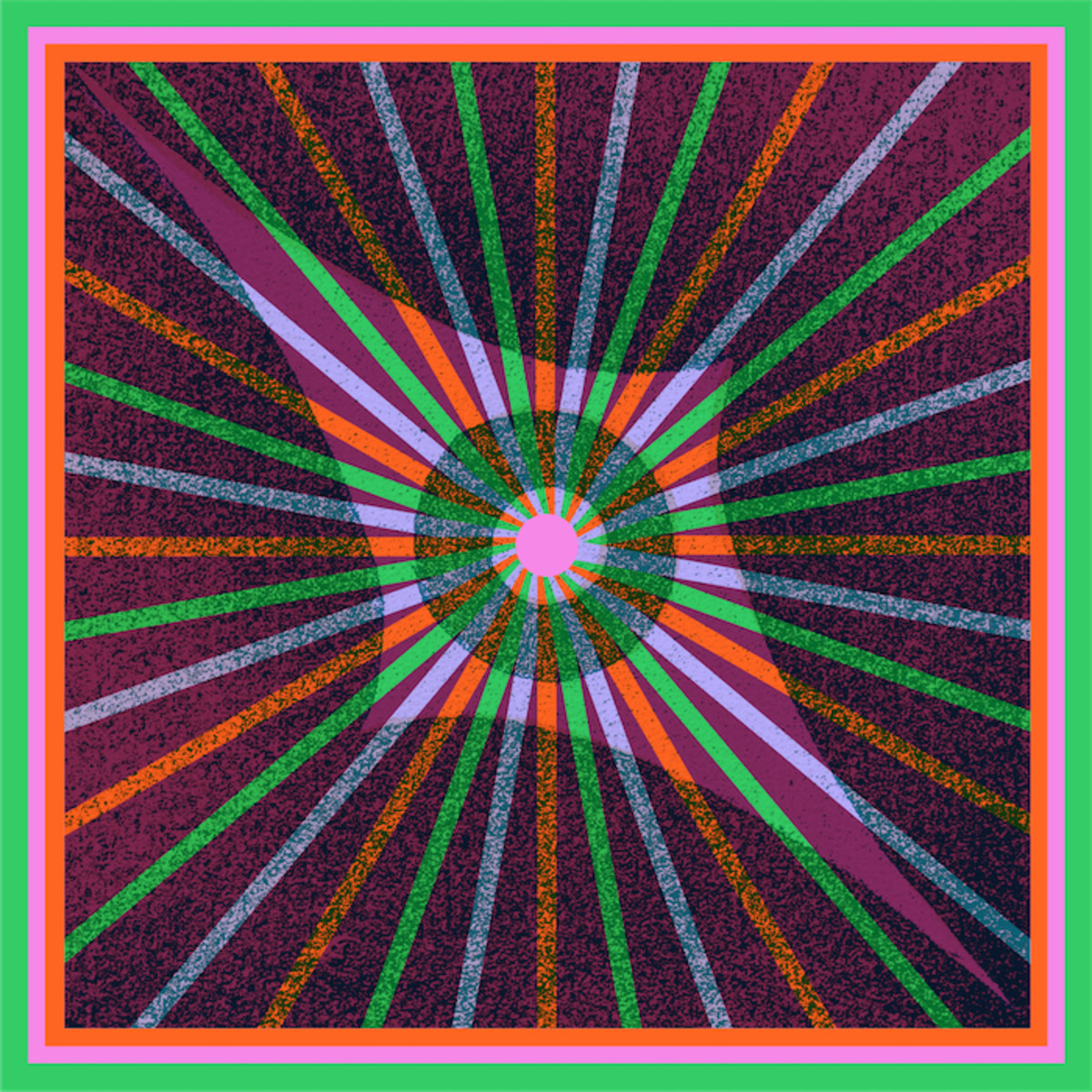 Get Vinyls, CDs, Box Sets, Collectibles and Goldmine Exclusives only in the gold mine shop
By Peter Lindblad
This month's Modern Rock in Motion column will be a litmus test of sorts.
Colder streams (Yep Roc Records) took Dallas Good. A glorious sending, The Sadies' last hurray from another world – Good having sadly dropped this deadly reel last February – claims the rights of cosmic cowboy squatters in The golden palace of sin and slips away in Roky Erickson's jangly clunker of untamed '60s garage-rock fuel, scribbling hieroglyphics on walls of cascading sound as he drives forward. While "All the Good" and "Cut Up High and Dry," dreamy banjo-inspired washes, feel the ghostly, country presence of the Flying Burrito Brothers and the charming, yet unsettling, "You Should be Worried" disarms with a marvelous folksy, heady rushes of hallucinatory, dizzying chaos from Thirteen Floor Elevators flood "No One's Listening" and "Stop and Start," all wrapped in haunting mystery and veiled menace. Loud drag races "Ginger Moon" and "Better Yet" feverishly and maraudingly hunt the devil in hell, The Sadies – a truly transcendent and effortlessly cool live band – running their freewheeling, well-oiled instrumental machinery, constantly pushing the needle into the red. A precious lyrical cargo is carried in the form of fantastical, evocative imagery and earthly tales of lost bar paradises, deep loneliness and crushed dreams. There are fiery collisions, but The Sadies emerge unscathed from the wreckage time and time again, drifting away in the psychedelic haze and whirlwind of "Message to Belial" to finally lead the expansive and cinematic "End Credits", a way appropriate to go outside. Colder streams is the album of the year so far, hands down, its impressionistic meditations on life and death delivered through distant, vaporous vocals and thunderous riffs and beats – all coated in vintage sonic vaseline. We'll meet again, Dallas.
To heal after such a tragic end, the "Medicine" of The gentle hills' soothing psycho-folk gondola ride in the mystically titled Viva Che Empty (Black Spring Records) gently soothes, undergoing a mood-altering herbal baptism in the slightly upbeat opener to Garrett Hobba's stint in spiritual rehab. Visit the graves of Nick Drake and Hunky-doryof the David Bowie era, laying dandelion fluff and feathery acoustic guitar strums on their graves, the singer-songwriter works through whatever clouds his restless mind in mists of reverberation, acutely aware of the mesmerizing presence of shape-shifting Mellotron galaxies and an aurora borealis of blended vocals, soft keyboard pace, hypnotic bass and steel pedal spectra within it. His motivations are heartfelt and pure, as the memories of a special and eccentric friend are told in a melancholic "Seven Coats for Walter", with the melodic and slow drifts "Wood Between Worlds", "The Magic Flower", "Night Riders" and "Infinite Overture" picking up fellow travelers and tossing them headlong into atmospheric expanses. Don't leave without immersing yourself in the flippant ayahuasca-inspired charms of a whimsical "Tea Time," who smiles playfully and comes alive like The Kinks. A heavy, sleepwalking journey, Viva Che Emptyebb and flow beautifully, his painted surrealism brushed against lush arrangements, Hobba surreptitiously experimenting with sound and texture, seeking to establish an oasis of self-care in the breathless coolness and intimacy of the Shins' quiet walks.
For a more renewable neo-psychedelic energy source, plug into a recharged battery. Elf Powerthe prolific collective mainstays of Elephant 6 return after a six-year absence with the steady, lysergic marches and soulful pop confetti cannons of Artificial campaigns (Yep Roc Records). Anxiety clouds Elf Power's normally sunny disposition, their seriousness 14e album predicting the end of the world as we know it. Unlike their fellow Athenians, Georgians REM, Andrew Reiger and company don't feel right at all as they sound the alarm of apocalyptic inevitability in dark seductive currents and harpsichord adornments from "Pouring Hot Water on the Anthills". Wandering through the electronic desert of Grandaddy's classic The software crisis, affected by his heavy boredom and wide eyes, Elf Power turns on melodious nectar taps with the bittersweet electro-pop spurts of "Floods" and "Metal House," as the insistent "Undigested Parts" is blanketed in 'thick, deformed regular propulsion woolen blanket. Lost in nostalgic longing, swaying in the light wind of simulated strings, with his finely combed acoustic guitar hair, "Dark Rays" could be the soundtrack to an old silent film, while the absorbing reverie "Filming the Sequel Before All the Actors Die" creeps down a narrowly defined, disoriented, woozy rocky path. Artificial campaigns exists uncomfortably in a space between natural preservation and futuristic possibilities, and no trespassing signs are ignored. In this corrupted Garden of Eden, it is the Mellotron and Moog keyboards that beckon, rather than a snake, with marimba, drum machine loops and other assorted fluffy sounds drawing visitors ever deeper into its tunnels. smoky grays and its wooded spaces. Leave a trail of breadcrumbs behind you.
Ask the garage-psych revivalists Harlequins for the Time (Dizzybird Records) and date. Still keeping up with 60s calendars, even celebrating their 15th birthdaye anniversary in the here and now, the Cincinnati power trio twirls through a trippy, Nuggets-inspired free-for-all, while keeping an eye on the news. Loud and wild, but also melodic and unashamedly sweet, Time wants to live in the squalor of Haight-Ashbury and find a connection between The Chocolate Watchband's edgy DNA and Ty Segall, whose upbeat, manic episodes are echoed in catchy, creepy bashes like "Hold Your Tongue" and a raunchy, quirky "Coming Home." The Who's "Substitute" is reborn with even more urgency. Anger at the encroaching authoritarianism rises in the paradoxical "The Cheater" and "Sound of the Creeps", their dire warnings disguised by happy, floating sonic ecstasy. Darkness completely envelops "The Tower," however, its ominous message about America's destructive gun culture is heard loud and clear amid deep, rumbling turbulence and blasting flashes of radiation. Leaving politics aside, the Harlequins escape with Donovan into the sunny pop circus of 'Waves Up', while 'Down' and its prismatic horns sail merrily through a Magical Mystery Tour, the title track looks inward on a giddy, giddy journey, and an undulating "Tunnel Vision" rolls through the languid misery of the Velvet Underground. This one's for the real brains hanging out in the back alleys drinking gritty, grimy rock 'n roll soaked in PCP.
math is something rubblebucket excels, that is, if the lush, tribal grooves of an engaging "Geometry" are any indication – its summery horns and pristine guitar funk take over the dance floor, just as they do in a "Melt Euphoric Through the Floors" and the contagious distorted "Sweet Spot". The three pieces participate enthusiastically in the colorful and psychedelic soulful orgy that is earth worship (Grand Jury), the dazzling and luxurious suite of 2018 solar machine. Exuding youthful charm, while siphoning disco vibes from the rhythmic complexity of Blondie and Tom Tom Club to create vibrant, bouncy genre graffiti of immersive liquidity, acid house bounce and airy beauty, earth worship is a fun and orgasmic delight. Even his environmental activism falls easily, with the irresistible "Rain Rain Nature Rain" nodding upbeat and catchy hooks. A more compelling testament to Rubblebucket's exquisite pop sensibilities is offered by the seductive "Cherry Blossom" and its light, bittersweet sweep, as well as the kaleidoscopic "Zeros as Round as the World" and its cheerful release of endorphins. Nothing is more relaxing, however, than the soft, sultry R&B languor of a life-affirming "sex revolution" that urges us all to slip into something more comfortable. Isaac Hayes entered the chat, smiling with his eyes closed as Everything but the Girl and Deee-Lite fill his headphones. Groove is at the heart of earth worship.