James Vincent McMorrow will play the concerts of Whelan indie-rock and emo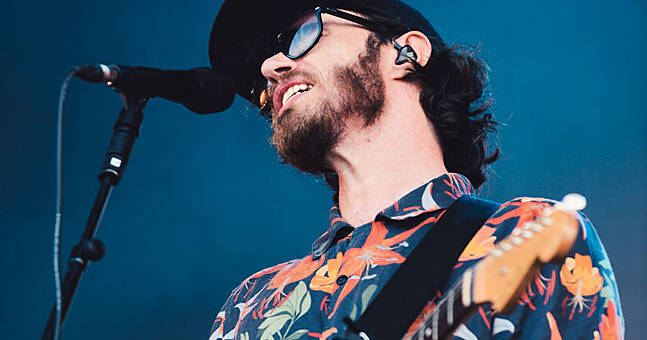 Tickets to see James Vincent McMorrow and Friends go on sale at 9am this Friday, January 28 via whelanslive.com.
James Vincent McMorrow has put together two Whelan shows, with the help of some friends from the music industry, which will take place on March 10 and 11. All proceeds from the concerts will go to Women's Aid.
The first night will feature all things 2000s indie rock, while the second event will celebrate the emo genre.
Writing the details on his Instagram page this afternoon, the Malahide native expressed his excitement at finally turning these shows into reality.
"It was a good time to do that, to be all in the same room again singing absolute classics out loud, laughing, crying, dancing. I missed all of that so much. The band is put together by @joefurlongbass. I'll be doing a lot of the vocals, I'll also be bringing in as many guest artists as I can find in the next few months. I've already got some great people signed up to do it!"
"I'm really beyond excited to do this, it's a lot of songs that made me who I am, it's going to be a joy to be able to sing them," added the "Poison To You" singer.
Meanwhile, the Dublin-based singer-songwriter has been forced to cancel his US and Canada tour dates this week, originally scheduled for March this year, due to regulatory uncertainty Covid.
"The bad news is that we will be pulling the US/Canada tour in March. We will not be adding new dates, so all tickets are refundable at point of sale," McMorrow said. wrote.
"I'm so sorry this is happening, I've gotten too used to, like all of us, postponing or cancelling."
The singer thanked his team for working hard to limit Covid worries but, ultimately, the reality of bringing in a whole team from Ireland left too many variables in play.
His last album, Grapefruit season, was fully released in 2021 after a slow year-and-a-half rollout. McMorrow wants to let go of his last job now that he feels his "vision is returning".
"Music means everything to me…I got into it to do things that compelled me and compelled you," he said. "In 2022, I intend to do all of this with the necessary spirit and focus."
The genre artist was last heard on a single from last December, "I'd Love If You Stayed", to celebrate the Christmas season.
Revisit McMorrow's Hot Press September 2021 cover story here.