Indie Rock's Ok Cowgirl Explores Heartache And Lost Love On "Across The Room"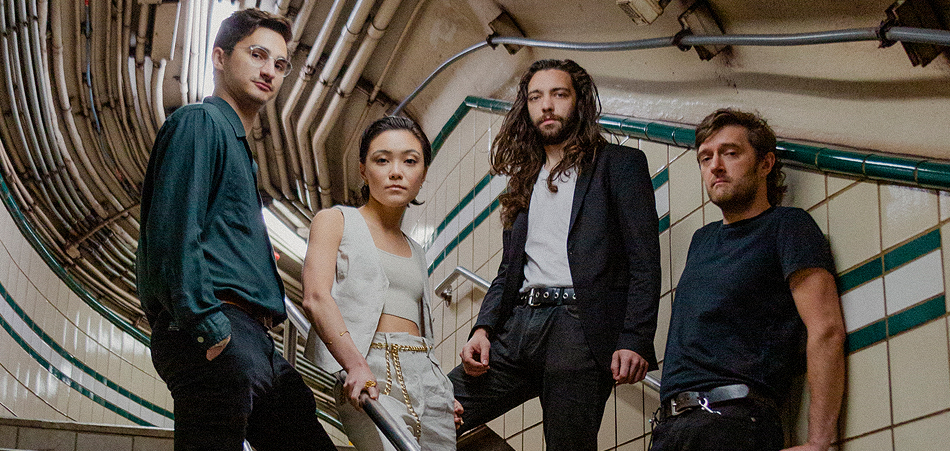 Indie rock quartet Ok Cowgirl delivers a message that's all too relevant to anyone who's ever loved and lost on "Across The Room," giving us a first look at their upcoming debut EP, Not my first rodeo. Unveiling the complex web of emotions that comes with crossing paths with an ex, the track's heartfelt narrative hides behind upbeat sounds.
With reverb-soaked opening notes that reveal vocalist Leah Lavigne's hazy yet powerful voice, the track moves from dreamy synths to gritty guitars over heart-pounding beats, as the lyrics take us on an emotional journey exploring the moments sudden moments where the old grief that had faded into the background of daily life gains a spark of life that stops us in our tracks.
Diving into the fact that "heartache never fully dissipates", "Across The Room" also splits between tenderness and bitterness as the sound layers overwhelm you, inviting you to explore the feelings that remain tucked away and ignored in your heart.
Comprised of multi-instrumentalist and songwriter Leah Lavigne, Matt Birkenholz on drums, Jase Hottenroth on bass, and Jake Sabinsky on guitar, the Brooklyn-based quartet have cultivated their craft at the intersection of lyric-driven catharsis and dreamy guitar. -centric euphoria has honed its sound, drawing on a rich combination of DIY production, raw performance skill, and honest lyrical effort. With this latest foray, they've left us with a glimpse of the reprieve and release their debut EP will give us.