Indie rock band flipturn embark on their first national tour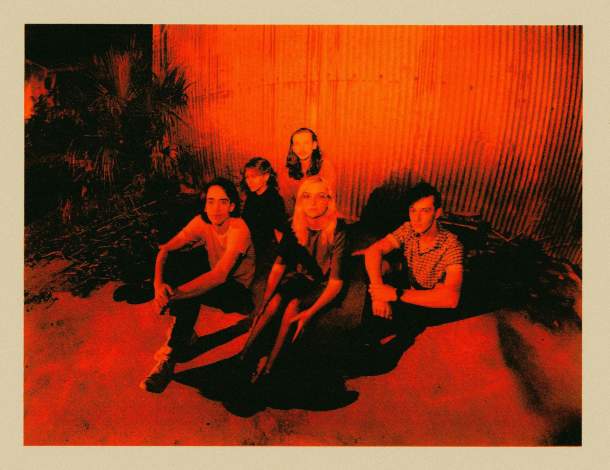 Florida-based indie rock band to fall over will embark on their first national tour this fall. The Fall 2021 Warmth In The Rain Tour will bring the band's magnetic energy to cities across the United States. The tour dates will include support from Haiva Ru, Stop Light Observations and Hotel Fiction. The full routing can be found below.
With undeniable chemistry and innate talent, flipturn transforms live performances into fully immersive experiences that energize crowds and allow total release of inhibitions. The setlist for this tour promises all of the classic flipturn favourites, intertwined with fresh new songs from their full debut album due out next year. Lead singer Dillon Bass tells fans to expect a bit of everything. "We're playing brand new, unreleased songs on this tour, and we're also playing a lot of our old songs because this will be our first time in most of these cities."
Nothing is held back when the band plays. Along with a deep bond formed by years of friendship, the band has enough energy to shake the room captivated and the bass voice evokes even the deepest emotions. Although relatively young on the scene, flipturn comes with a lot of stage experience and over 500,000 monthly listeners who enjoy new yet timeless lyrics. Their songs are written in a cleverly understandable way that rocks storytellers for a generation of people who were never told what to do next.
After making headlines in Chicago for years, the band sold out their first-ever Chicago show in a real turnaround. According to Basse, "I would say what excites me the most is playing a gig in Chicago. Chicago was one of the first songs we wrote and the whole meaning behind the song was to go out and do what you love, so it's pretty cool to be able to experience the song in real life. Other sold-out cities include Orlando, Gainesville, Atlanta and Dallas with low ticket warnings in several others. Over 4,000 tickets have been sold for this tour to date.
TOUR DATES
9/9 – Asheville, North Carolina
9/10 – Atlanta, Georgia
September 11 – Nashville, Tennessee
09/16 & 09/17 – Gainesville, Florida
09/22 – Houston, TX
09/23 – Austin, TX
9/24 – San Antonio, TX
09/25 – Dallas, TX
9/28 – Phoenix, AZ
09/29 – San Diego, CA
9/30 – Santa Ana, CA
10/1 – Los Angeles, CA
10/2 – San Francisco, CA
10/3 – Sacramento, CA
10/5 – Salt Lake City, UT
10/7 – Cheyenne, Wyoming
10/8 – Denver, CO
10/9 – Fort Collins, CO
10/10 – Colorado Springs, CO
10/13 – Kansas City, Mo.
10/14 – Minneapolis, Minnesota
10/16 – Chicago, IL
10/17 – Columbus, Ohio
10/28 – Suwanee Hulaween
The flipturn roll call features Dillon Bass (vocals/rhythm guitar), Tristan Duncan (lead guitar), Madeline Jarman (bass), Mitch Fountain (synth) and Devon Vonbalson (drums). The strong male and female presence within the group fosters a sense of inclusion combined with talent.