Indie rock band Emperors Night want to wash your car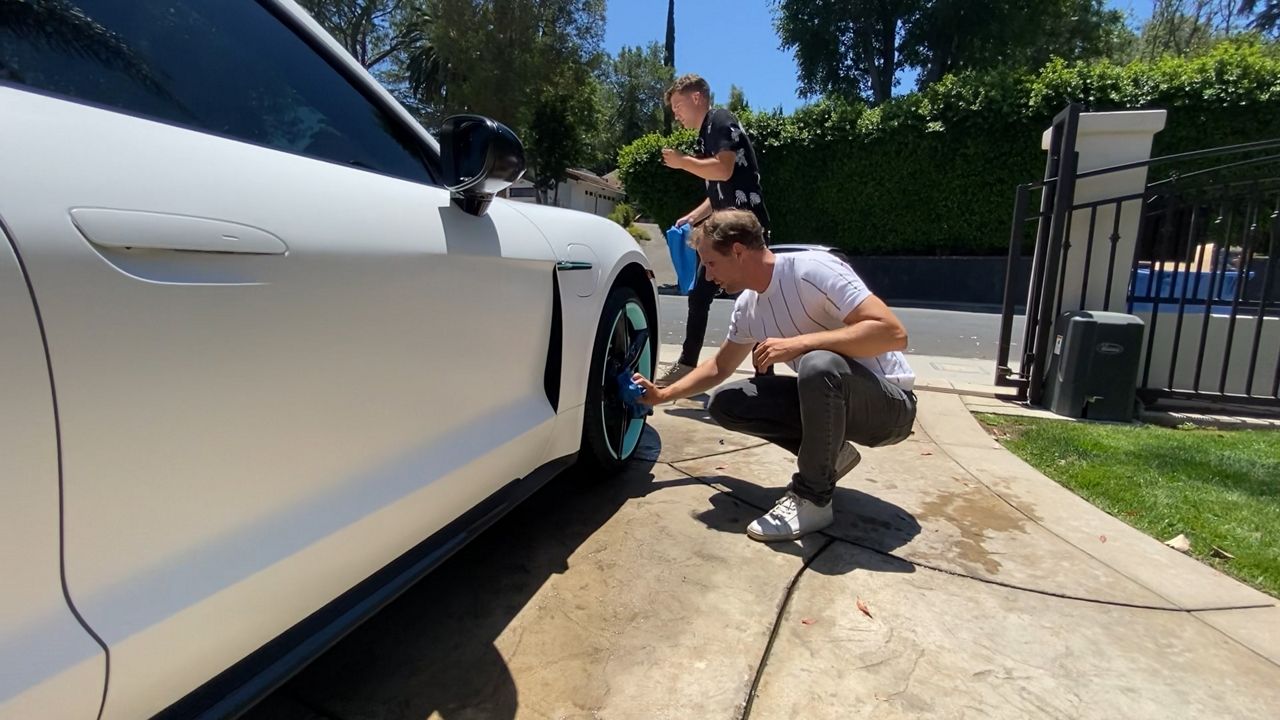 LOS ANGELES — While playing some of their band's Emperors Night indie rock music, washing the cars has become something of a side gig for Bud Chalmers and his two brothers during the pandemic.
"We learned a lot about cars in those days, actually, because we went to car and coffee events. And we washed some really awesome vehicles, including this amazing Porsche," Chalmers said, making reference to the car he was currently working on.
The three brothers form the indie rock band from New Zealand. But as the pandemic shuttered venues about 15 months ago, the band have adapted by playing from home, taking jobs as movers and, most recently, washing cars for an Instagram following. .
"We were, I guess, dumbfounded as to what we could do. I didn't feel like we had any other options, and so in a way, necessity is the mother of invention, and so in the end, we feel like we've come in a way that we never would have thought of if the usual avenues had been opened to us," Chalmers said.
Chalmers and his brothers have washed over 200 cars, gained over 1,500 followers and made connections in the Los Angeles entertainment industry. A car wash led to the filming, location and creation of their latest Musical clip free. Another car wash gave the band a better understanding of how they can make their music heard and seen. But most importantly, they found a way to share their music by reaching new fans like Joey Rogoff, a social media influencer who also couldn't help but accept the band's offer.
"I just thought that was a really cool idea, and with the pandemic everyone likes to find alternative ways to market themselves and get out and meet new people. So I thought that would be a good opportunity to meet them," says Rogoff.
For the brothers, it is a side job that they are not ready to give up.
"It's actually amazing all the walls he broke down for us. The people we met and so on," Chalmers said.
Even when live music makes a full return, Chalmers said they'll still make time to wash their cars wherever the road takes them.
To take advantage of the group's free car wash offer, follow @Emperorsnight on Instagram and send them a message with the car emoji 🚗.