independent rock festival in New Albany to support a local foundation | News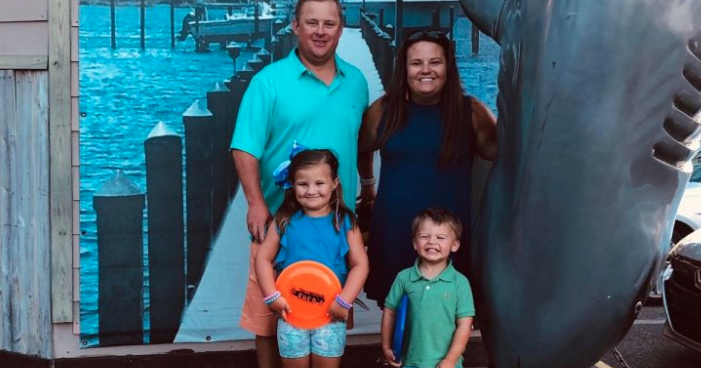 NEW ALBANY – A music festival featuring local artists will benefit a foundation honoring two Louisville children lost in an accident last year.
The third Brouhaha Indie Rock Festival will take place Friday and Saturday at Enchanted Forest Live in downtown New Albany. All proceeds from the event will support the Addie and Baylor Kirchgessner Foundation.
The festival will feature 13 independent bands from southern Indiana and the Louisville area. All groups perform for free to support fundraising.
The Floyd County Brewing Company's outdoor concert hall is located at 41 W. 1st St. Entrance fees for the event are $ 5 and the festival is open to those 21 years of age or older. The festival takes place from 5 p.m. to 11 p.m. on Friday and from noon to 11 p.m. on Saturday.
Featured bands include Kiana & the Sun Kings, Genevva, Dinero Romero, Phourist & the Photons, Blind Feline, Darlington Pairs, Villa Mure, Tyler Stiller & the Hired Guns, Tsunami Samurai, Bandshee, Fuzzstration, Mr. Please and Powerglide.
On December 4, 2020, Addie Kirchgessner, 6, and her brother Baylor, 4, died of injuries sustained in an accident in Panama City Beach, Fla., When a truck swerved off the road and struck the two children while playing mini golf.
Shortly after the accident, Matt and Lauren Kirchgessner, parents of Addie and Baylor, established the foundation to honor the children. Matt grew up in New Albany and owns the Elk Run Golf Club in Jeffersonville, and Lauren is a teacher in Louisville.
The foundation healed the couple and helped them mourn the loss of their children, he said.
"The foundation is Addie and Baylor's legacy for the future, and it's our life," he said. "The foundation is created where Addie and Baylor will help people long, long after we are gone – Addie and Baylor still make a difference in this world. "
Providing books to children is one of the missions of the Addie and Baylor Kirchgessner Foundation, and the foundation has supported book drives and Scholastic book fairs to distribute books to schools.
Recently, the foundation supported a book fair at St. Paul's Catholic School in Louisville that provided two free books for each child, and they are planning to hold similar events in southern Indiana.
"Addie loved to read and we read to the kids every night," Matt said. "It was a big part of our lives. Getting books into the hands of early readers is important, and we want to make sure parents know how important it is to read to children.
"No. 1, it's just a special time, and looking back on that special time we had with our own kids, that was the best," Matt said. "I was reading to Addie and Lauren was reading to Baylor. , and that was the one thing I could ever say no to – she would ask, "Daddy, could we read another book," and the answer was always yes. It was just precious, quality time that I rethink and that I cherish.
The foundation also used $ 50,000 in funding to support renovations to the Notre Dame Academy library in Louisville, where Addie attended school.
Brian Hampton, owner of Floyd County Brewing Company and The Enchanted Forest Live, said this weekend's festival lineup includes artists who have performed at major concerts and festivals such as Waterfront Wednesday, and he noted that 'they play original music.
"It won't be like hearing three groups of covers back to back," he said. "You are going to hear something new. "
In addition to listening to local music, attendees can sample food and drink, including craft beer from Floyd County Brewing Company.
"We make our own beer, and that's a creative thing in itself, and there's a lot of synergy with the craft beer and the original music," said Hampton.
For the past two years, the Brouhaha Indie Rock Festival has supported Southern Indiana Animal Rescue, Hampton said. He is friends with an aunt and uncle from Addie and Baylor, and he wanted to help with the foundation at this year's event as he learned about his work in the community.
Family members involved in the foundation will be at the door to collect the ticket money and they will show slideshows from Addie and Baylor.
Matt expressed his gratitude for the foundation's community support.
"We are amazed at the generosity of people to us, especially to the foundation," said Matt. "It lets us know that right now we are doing the right thing and going in the right direction."