Hispanic personalities who influence and embolden our lives – The Channels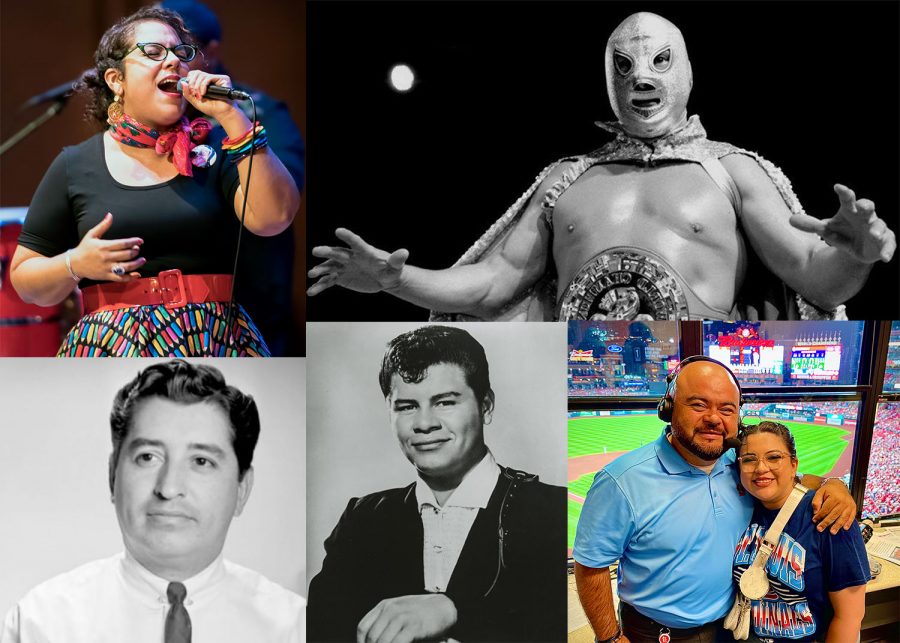 The channel art pages | LIST OF EDITORS
Hispanic Heritage Month coincides with Independence Day celebrations in several Latin American countries. The sighting began in 1968 under President Johnson and then expanded to cover a 30-day period under President Reagan in 1988. It was enacted on August 17, 1988. The day of September 15 is important because it is is the anniversary of independence for Costa Rica, El Salvador, Guatemala, Honduras and Nicaragua. Mexico and Chile celebrate their independence days on September 16 and 18 respectively.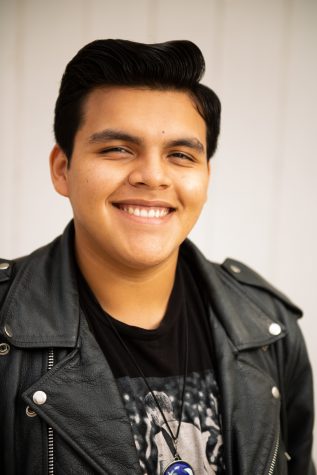 Rodrigo Hernandez, Editor-in-Chief
Ruben Salazar – Journalist and activist
More than 50 years after the death of journalist and activist Ruben Salazar, his legacy inspires and still fills La Raza with pride. Born in the city of Juárez, Mexico, in 1928, Salazar grew up in El Paso and eventually joined the LA Times. Salazar had many firsts. He was the Times' first Latin columnist and the newspaper's first international correspondent and head of the foreign affairs bureau. During his tenure as a columnist, he was also news director for the Spanish language television station KMEX. Among the political figures interviewed by Salazar, the most notable are President Dwight D. Eisenhower and Robert F. Kennedy. Salazar's death is still controversial today. On August 29, 1970, he covered the Chicano national moratorium against the Vietnam War. The protest began as a peaceful protest against the Mexican-American death toll in the Vietnam War, but ended in chaos and the deaths of three people, including Salazar. He was struck by a tear gas canister from an LA County Sheriff's Assistant in the Silver Dollar bar. Today, journalists of color still fear law enforcement and the public for their lives when covering political protests and events, as evidenced by coverage of the Black Lives Matter protests and the Uprising of the United Nations. January 6. While these challenges remain widespread, the impact Salazar has had on the industry has influenced generations of Chicano journalists and will continue to be for years to come. Salazar defined what it means to be Chicano simply by saying, "A Chicano is a Mexican-American with a non-Anglo image of himself."
Kiki Reyes, News editor
Marisol "La Marisoul" Hernandez – Singer and Musician
Marisol "La Marisoul" Hernandez is the lead singer of Grammy-winning group La Santa Cecilia, a group that infuses traditional Latin music, Mexican heritage and modern rock. Music journalists have invented the strengths of the group as "the three B's" – blues, boleros and bossa. Known for her soulful and versatile voice, Hernandez sings from the bottom of her heart about how proud she is to be Mexican-American. She sings, "For mi madre yo soy Mexicano, por destination Americano soybeans. Yo soy de la raza de oro. Yo soy México Americano ", covering the song" México Americano "written by the Chicano activist Rumel Fuentes. Los Angeles native, blackmailed it on historic Olvera Street, a tourist destination where a vibrant Latin American community thrives. Here she met accordionist and requinto guitarist, Pepe Carlos and started playing with him. Her involvement in her community is widely recognized in her music, writing songs expressing the hardships of immigration and bicultural experiences as well as the backlash faced by a Mexican-American. In an interview with ABC News, Hernandez explains how his cultures influenced his music, "During the week we would go to school and listen to Nirvana and The Ramones and The Doors and we were really into alternative music and rock and stuff. And then on the weekends, I would put on my skirt and my Mexican outfit, and he would wear his guayabera, and we would sing boleros and rancheras on Olvera Street. The The singer of La Santa Cecilia shaped me to be the musician and singer that I am today. I now cover "El Mar y Cielo" by Los Panchos and "I Caught Myself" by Paramore, understanding that music can really express my cultural identity and make me proud of it.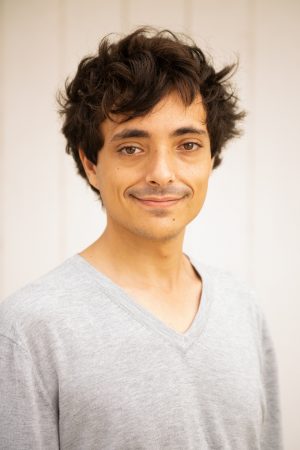 Laurent Auguste, Opinion writer
Ritchie Valens – Musician
Self-taught singer, guitarist, pianist and percussionist, Ritchie Valens is one of my musical heroes. Valens is familiarly known for his pop hits "La Bamba" and "We Belong Together". Along with rock legend Buddy Holly, with whom he collaborated regularly, his guitar riffs and melodic lines shaped modern music. When music lovers listen to modern radio, they hear Valens' influences in new music today. Originally from Los Angeles in 1941, Richard Steven Valenzuela was part of the first generation of his Mexican family to be born in the United States. Valens has always been an inspiration to me. The simple musical themes and the self-taught style inspired me to start playing music originally. His songs allow everyone to play and create music. I love its easy to learn melodic lines. His single note solo and folk-style rhythm on his electric guitar set him apart from other great musicians of his time. Sadly, Valens was taken from us too early and died of a plane crash at the age of 17 while touring with other icons Holly and JP "Big Bopper" Richardson February 3, 1959. This accident and the subsequent deaths of these rockers left a void in popular culture that could no longer and never would be filled, known as "The Day Music Died". His recorded works laid the groundwork for what pop culture would become, leaving traces in modern music today.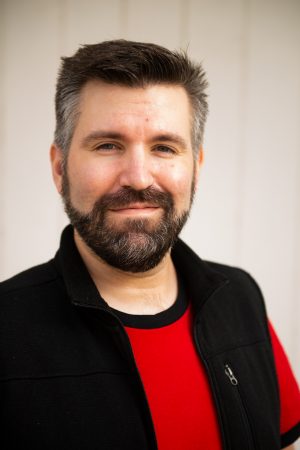 Eric Evehoch, Sports editor
Rodolfo Guzmán Huerta – wrestler and actor
While the name might not be immediately familiar, the image of him wearing his ubiquitous silver mask as "El Santo" is instantly recognizable. In the professional wrestling world, the Mexican style of lucha libre is renowned around the world for the eye-catching masks and superhero-style presentation of the luchadores, and El Santo was the first. During nearly 50 years in the ring, he won multiple championships and enjoyed undefeated success in "luchas de apuestas" – matches where contestants would suffer the humiliation of losing their mask or hair in the event of defeat. Part of El Santo's mystique lay in his efforts, including always wearing his mask during public appearances, to ensure that his personal identity was never known. This appeal led to the creation of a comic book series that spanned 35 years, as well as leading roles in more than 50 films. In each, El Santo would fight against everything from criminals to supernatural creatures, adding to his superheroic position. Professional wrestling is an inherently wacky medium, made all the more entertaining when mixed with comic book-style monsters and villains. The fact that a luchador can transcend sports to become such an important and beloved part of pop culture, while still keeping it a secret who he personally is is something that I have always enjoyed. Chances are, whenever you see a general depiction of wrestling featuring a masked luchador, it's probably based on the legendary El Santo.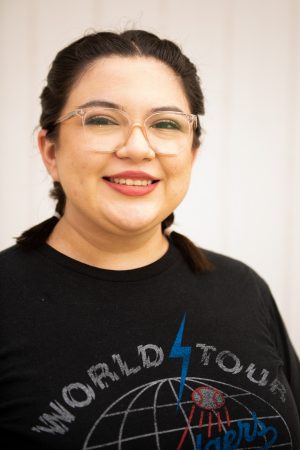 Bianca Ascencio, Arts & Entertainment Editor
Polo Ascencio – Diffuser
Born in Tijuana, Mexico, Polo Ascencio is entering his sixth season as Spain announcer for the eleven-time world champions of the St. Louis Cardinals. He became the first Spanish play-by-play broadcaster in the history of the Cardinals on September 29, 2016, in a game that ended dramatically with a Yadier Molina single against the Cincinnati Reds. He started his career in broadcasting in 2004. First on radio and finally on television in 2006 as a sports presenter for a local Univision channel while also acting as a night watchman for a nearby school. Ascencio was a producer / reporter for the Los Angeles Dodgers and Time Warner Cable from 2008 to 2014, where he created and hosted "Cubriendo Las Bases. "In the winter of 2014, Ascencio was the play-by-play announcer for the Aguilas de Mexicali in the Mexican Winter Baseball League. For the 2015 and 2016 seasons, he was a producer and statistician for Spanish and English radio. alongside MLB Hall of Fame members Vin Scully and Jaime Jarrin. Today, he and fellow color commentator and former player, Bengie Molina, take the broadcast world by storm with their iconic continuing calls as the Cardinals warm up in the race for the October playoffs. Attracting Spanish speakers and those who just love the passion of commentators when calling the games, people from all corners of Latin America are called to participate in their dissemination Reach audiences from Colombia, Venezuela, Puerto Rico and Mexico, to name a few of the distant places that hear echoes of Busch Stadium.
To many he's known as "La Voz", but to me he's known as Daddy.