Esperanza Spalding shares 'Formwela 4' recorded in songwriting lab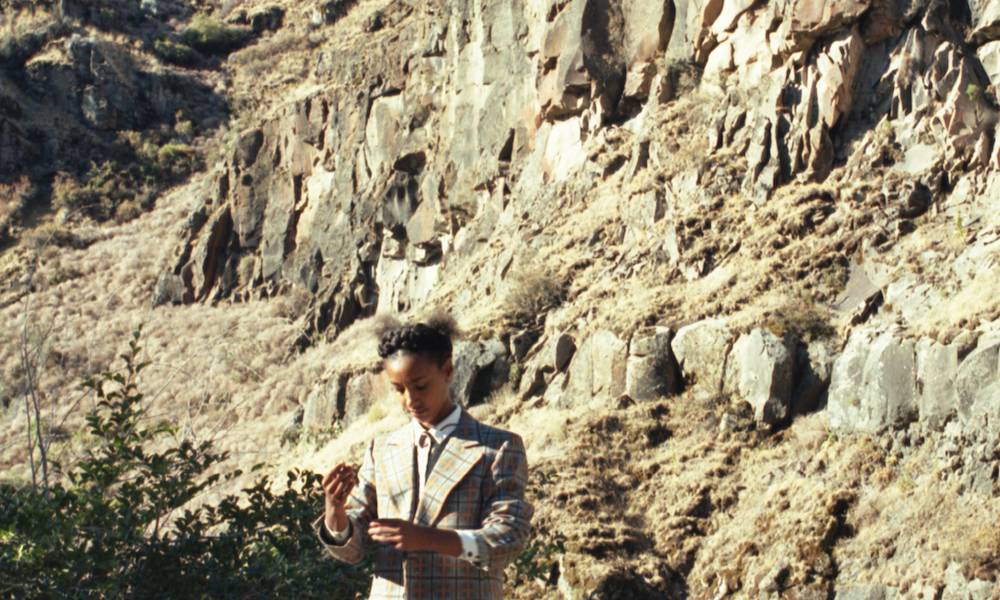 Esperanza Spalding shared her latest single "formwela 4", a collaboration with Corey King recorded in her recently developed in her Songwrights Apothecary Lab, an experimental space that aims to explore music and musicality as a means of healing.
The track arrives with an official music video directed by Megan Eleanor Clark in collaboration with artistic director Rob Lewis. Simple and calming in nature, the visual centers Spalding and King as they exchange voices and harmonize while sitting on a home porch. Every few scenes, the camera flickers on discrete shots of the chosen frame.
Spalding stated that "formwela 4" was created for the moment when "an undisclosed current at the bottom of the river of your being is to rise and be made readable with love".
On the song, she sings: "Let me allow the beauty from above who made you this way / Be known as love and make it be done / Know you need it this way, it is to let me love you. " The song aims to remind listeners that "love and giving of self are not individual endeavors; that even in the most intimate circumstances, the ancestors and the supporting forces of the earth are present, to honor their beauty via the truth about who you really are and what you really need.
"Formwela 4" is the first of three songs Spalding is slated for release in June. Additional tracks will arrive each Friday for the rest of the month. These versions were also created with King at the Songwrights Apothecary Lab in Portland, Oregon.
The lab was launched in April with the release of Spalding's 3 tracks Triangle after. The aim of the project is to integrate therapeutic practices and knowledge into the creative process of songwriters.
Rather than releasing the lab-created tracks as plastic CDs or vinyl records, the songs will be released with a functional object. For example, "formwela 4" is released with an iron-on patch in the shape of a blue ear. The intention is that those who buy an item will find a function by whispering their needs or playing it back over an item they own to take it with them.
This weekend, June 12, Spalding will open a installation in person from the Songwrights Apothecary Lab in New York as part of the City's River to River Festival. She will work alongside researchers and musical collaborators for 10 days and will participate in "shareback" sessions with the public where they will have the opportunity to discover the laboratory and listen to music still being created.
Learn more about Esperanza Spalding's Songwriters Apothecary Lab.