Create a community in the art of Woodshedding for aspiring songwriters through the Spy Hop program
You better turn around if you want that boy to win
'Because practice is the only cure for the predicament he finds himself in
Now the hell it would be a sin for you to have my bow
You go back to hell and to the stake I will go
Johnny, are you practicing or are your hands going to get cold?
The devil walks the earth and plays a golden violin
The Charlie Daniels Band, The devil returns to Georgia
Music students often know and dread logging – the word for focused practice in an environment where there are no distractions. Even for the most naturally talented musician, logging is the key to getting the most out of their talent.
In its musicology program, Spy Hop Productions advances the art of logging by offering a free four-month workshop for budding teenage songwriters to explore and perfect their craft. Led by local musician Cathy Foy, the workshop becomes a peer community for students from different backgrounds and musical interests to encourage one another. The fall class will culminate on Monday, December 13 with all six students performing their songs in the Killy Court Family Room. Doors open at 6 p.m. and music starts at 7 p.m. The event is free and open to the public.
The current group of students represents an assortment of musical backgrounds and philosophies on music education. This is consistent with one of Spy Hop's signature strengths in its nationally recognized media and arts programs – forming instant communities by breaking down every conceivable barrier where the creative environment is nurtured so that each participant gains confidence needed to hone and perfect your craft with lots of practice. . Kate Randall took voice lessons and enjoys playing the ukulele. Lauren Clark has also taken vocal lessons and plays the ukulele, an inspiring nod to 17-year-old singer and songwriter Grace VanderWaal, well known for pushing the visibility of this stringed instrument. Clark also enjoys performing in musical theater productions. His sister Joanne Clark played trombone in marching and jazz bands, sang in a choir, and learned piano through music theory. Vix Holder took vocal lessons for a few years and has been playing drums for three years. She played in jazz and concert bands in college and her father, whom she considers a huge influence, taught her the guitar.
The others are mostly self-taught. Gavin Palmer taught himself to play the guitar and is currently taking classical and jazz guitar lessons at a local performing arts school. Lucy Quinn took up the violin in fourth grade but was disenchanted with traditional music pedagogy. His father then taught him to play the guitar. Nando (who prefers to be called by his first name) is mostly self-taught and enjoys playing electric guitar in the classic rock style. His mother had encouraged him in his youth to get into music, given that his uncle had played bongos for a studio album recorded by the Mexican-American group Santana.
The one aspect that artistically binds the students is their collective dedication to composing lyrics and songs that emanate from a pure, raw attitude and an authentic emotional perspective. There is a remarkable lack of restraint in terms of the candor embedded in the lyrics. The thematic impulses of the songs come out wonderfully against a concise and minimalist musical structure. While students can use any genre or style as a muse, the preferred range at least in this current group of young songwriters tends towards ballads and power ballads with incisive lyrics that mark a group of creative minds. with surprisingly old soul perspectives. The Woodshedding workshop is a veritable extension laboratory for the art of song.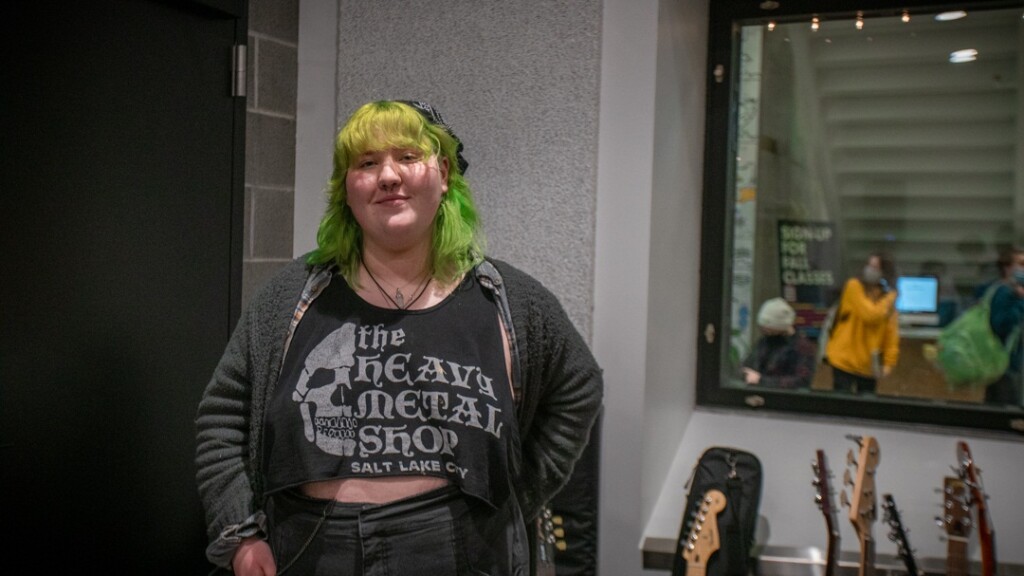 by Lauren Clark jealous tears is a contagious plaintive ballad about nostalgia and the temptation to find it during the complicated transition to adulthood. Randall's River of emotions also has this anchoring effect of processing sincere experiences. VanderWaal's impact definitely paved the way for young songwriters to realize that their perspectives matter just as much as veteran bards and lyricists.
Quinn's song titled Untitled immediately commands the recognition of a well-developed sociological perspective. She sings of the emergence and empowerment of her feminist identity, which had been crushed and discouraged by older male relatives in Mormon socio-religious culture. The lyrics dismiss the imagery of the body as a vessel to be controlled and free it as a focus of its own making. Incidentally, Quinn says she started writing songs in third grade.
"Music is a much more emotional art, even more so than when you listen to it," she says, adding that the space created at Woodshed has given her "a bit more validation." Quinn's song follows an elegantly simple structure with instrumental breaks that give the listener just enough time to absorb the meaning of one section before she begins to sing the next. It starts quietly with a G major chord. It's not until the end of the song that you recognize how the seemingly understated feel of the lyrics hits with transformative clarity. One guide Quinn turns to is Jeff Tweedy's 2020 book How to write a song: Loving the things we create and how they love us back. In particular, Quinn is emboldened by one of Tweedy's main takeaways from the book about not fearing failure, as he describes it: "I have come to the conclusion that no one's judgment – the his or mine – would never hurt for very long, as long as I could bring myself back to listening and loving And waiting for the next song.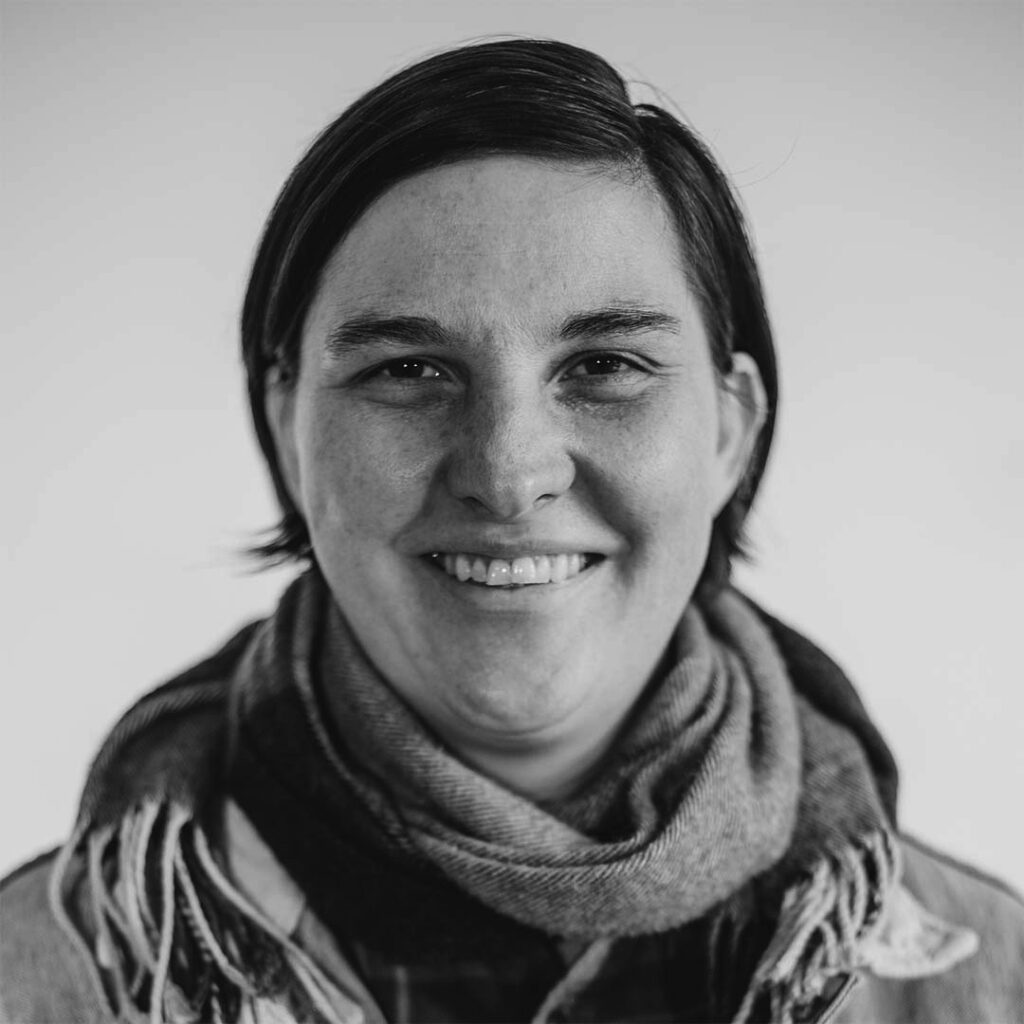 Nando's Song Virtues also stems from a personal challenge using the art of songwriting as a means of solving a crisis problem and understanding the experience of a father giving in to drug addiction. Unlike most of his peers who love acoustic instruments, Nando accompanies his song with electric guitar and effects like a fuzz pedal, much like greats like Kurt Cobain and Jimi Hendrix.
This is the second Woodshedding experience for Nando, who says he signed up the first time to learn to play and sing at the same time. "I heard about Spy Hop at a school assembly and was moved by it," he adds. His second workshop experience allowed him to expand the possibilities of the songwriting process. He will return to the Woodshedding workshop in January, this time as a mentor to assist Foy as they welcome a new group of songwriters.
Nando says the experience motivated him to explore Spy Hop's musicology classes, especially since he's interested in mastering remixing and audio engineering skills for studio production.
Foy says the group experiences and the way individuals share with each other has "established the sense of community," which is an integral part of all Spy Hop programs. She adds that having no prerequisites in music or songwriting experience welcomes naturally talented and self-taught students into the mix. "Some are more rebellious while others have more traditional experiences," she explains. "Everyone is faced with the same two questions: why do you want to write a song? What do you want your song to say? Indeed, writer's block or the convenient excuse of waiting for the right moment of inspiration do not apply in this type of experience. It seems that the students already know what they need to do to avoid the predicament mentioned in the lyrics of this famous Charlie Daniels Band song.
For more information on this workshop and other programs, see the Spy Hop website.