COLUMN: Orillia singer set to drop new indie rock album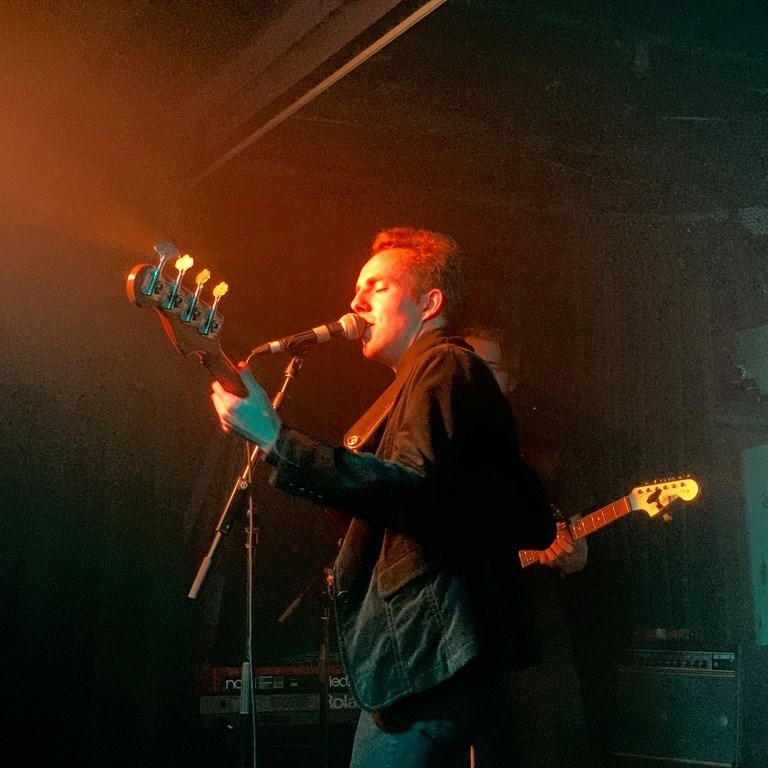 The Roots North music festival kicks off on Thursday and will rock local stages large and small all weekend, according to the arts and entertainment columnist
Well, we have some exciting news this week. Orillian Danny Webster, known musically as Livers, releases his third full album, The late night social getaway!April 29. Webster reached out to share the album and his thoughts on it this week.
The album is full of thoughtful lyrics about love, loss, relationships, grief and family, set to a fun pop/surf rock sound that's easy to listen to and very enjoyable to listen to. Livers musical influences are the Beach Boys, Tame Impala and Radiohead, and you can hear those influences in the songs.
The 13-track project was written and recorded entirely by Webster, except for drums and cowbell, contributed by Stephen Bennett and Oliver Compton, respectively. The album cover was done by Christina Oyawale, with text by Paige Patton.
Webster shared that he was looking "to record an indie rock album that is consistent in its instrumentation and sound, while having standout singles in the style of a pop record".
From the first listen it seems like he did just that, with fun and pop songs like Beds, Nobodyand The late night social getaway.
I really liked the album, definitely one I'll pick up to listen to on my porch, with a cool glass of something, when the warm weather rolls around.
The late-night social getaway drops on April 29, and you can catch it on all major streaming platforms. Hopefully fans can also hear it live as Livers perform it across Ontario this summer.
For more Livers music, check out his YouTube channel here.
The other big news this week is the Roots North Music Festival this weekend. After a two-year hiatus (thanks, COVID-19), Roots North is back, bigger and better than ever, despite Wave 6. Mainstage passes are sold out, but there are plenty of shows downtown throughout the weekend, starting with the festival kicking off Thursday night at PICNIC, featuring Michael Martyn and Alex Andrews. Most downtown shows are free and some have a $10 cover. For the full program, go to website.
And yet another big news… The Mariposa Arts Theater production of Steel Magnolias opens this Thursday and runs Thursday through Sunday, this weekend and the following day, with matinees and evening performances, at the Orillia Opera House. Wonderful to have live theater back, and Mariposa Arts Theater is so good, always top quality actors, sets and shows. To collect your ticket, go here.
The 25th annual International Women's Day Art Exhibition opens April 23 at the Orillia Museum of Art and History (OMAH). This year's theme is Lifelines, and the show runs until July 23.
OMAH is forgoing an opening reception due to the current COVID-19 situation, but the gallery is large and the show is beautiful, so take the time to go check it out. OMAH is open Tuesday through Saturday, 11 a.m. to 4 p.m. Admission is $5 or you can buy a membership and go as often as you want.
In May (which isn't far off), the Orillia Youth Center is hosting an exciting concert to raise money for their Jake Beers and Nelson Bell scholarships, as well as their Valis705Forever sound studio. It's an all-ages show on May 6 at the Youth Center, featuring Mitchell (Durpy) Sleeman, Zain Campbell and special guest Crabrat. More details to come, but you better get your tickets now here.
The Orillia District Arts Council is looking for graphic designers to create a new version of Stephen Leacock's Sunny sketches of a small town, for young people today. For more details and a chance to get in on the action, email [email protected]
And, speaking of Leacock and young people, the deadline for the Leacock New Student Competition has been extended to May 15. For all the details and to participate, click on here.
Have a good week and remember, despite the snow, it really is spring. If you have any arts news, send them to [email protected] by Tuesday noon to be included.