Bangor Indie-Rock Band The Florentinas Share Debut Single "Sandcastles"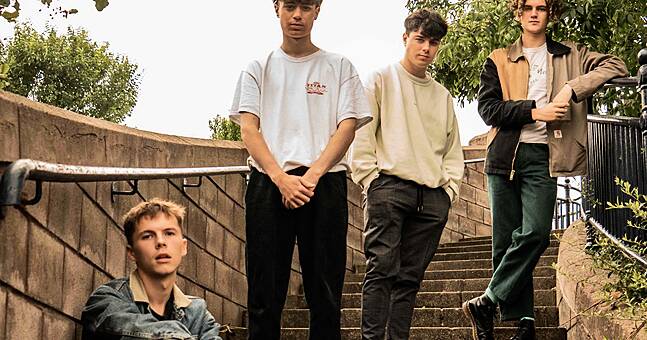 Irish rock quartet The Florentinas make their official debut on the music scene with an energetic, guitar-heavy debut single.
Irish alternative rock band The Florentinas have released their debut single "Sandcastles".
Bangor's four-piece band Co. Down – consisting of Paddy, Jacob, Luke and Jakob – formed in 2019. After quickly making a name for themselves on the Belfast circuit, they joined the frontman's artist by Snow Patrol, Gary Lightbody. development and management company, Third Bar. In 2020 they signed a major publishing deal with BMG in London.
Earlier this year the band made their first television appearance on BBC Northern Ireland's 'Sounds New' and have since recorded live sessions for Open House Festival and the Oh Yeah Music Centre. Next month, the quartet will open for Nothing But Thieves in the Ulster Hall (November 7) and at the 3Olympia in Dublin (November 9).
Citing Two Door Cinema Club and Nothing But Thieves as inspiration, the band display their mastery of the genre with meaty guitar riffs and a punchy drum beat. The soulful vocals and high-energy instrumental of "Sandcastles" perfectly encapsulate the song's bittersweet subject matter.
"I guess the song is about the relationships we have as people, not in a romantic sense but in a much larger sense," the band said. "Relationships are something we encounter on a daily basis and essentially shape us.
"It's natural that as we grow, relationships end as people mature and grow, and sometimes the easiest thing to do is to remember those times in life rather than to forcibly restore a relationship that no longer exists."
Listen to the song below: