Aylesbury songwriter reaches final 10 of International Song for Kindness competition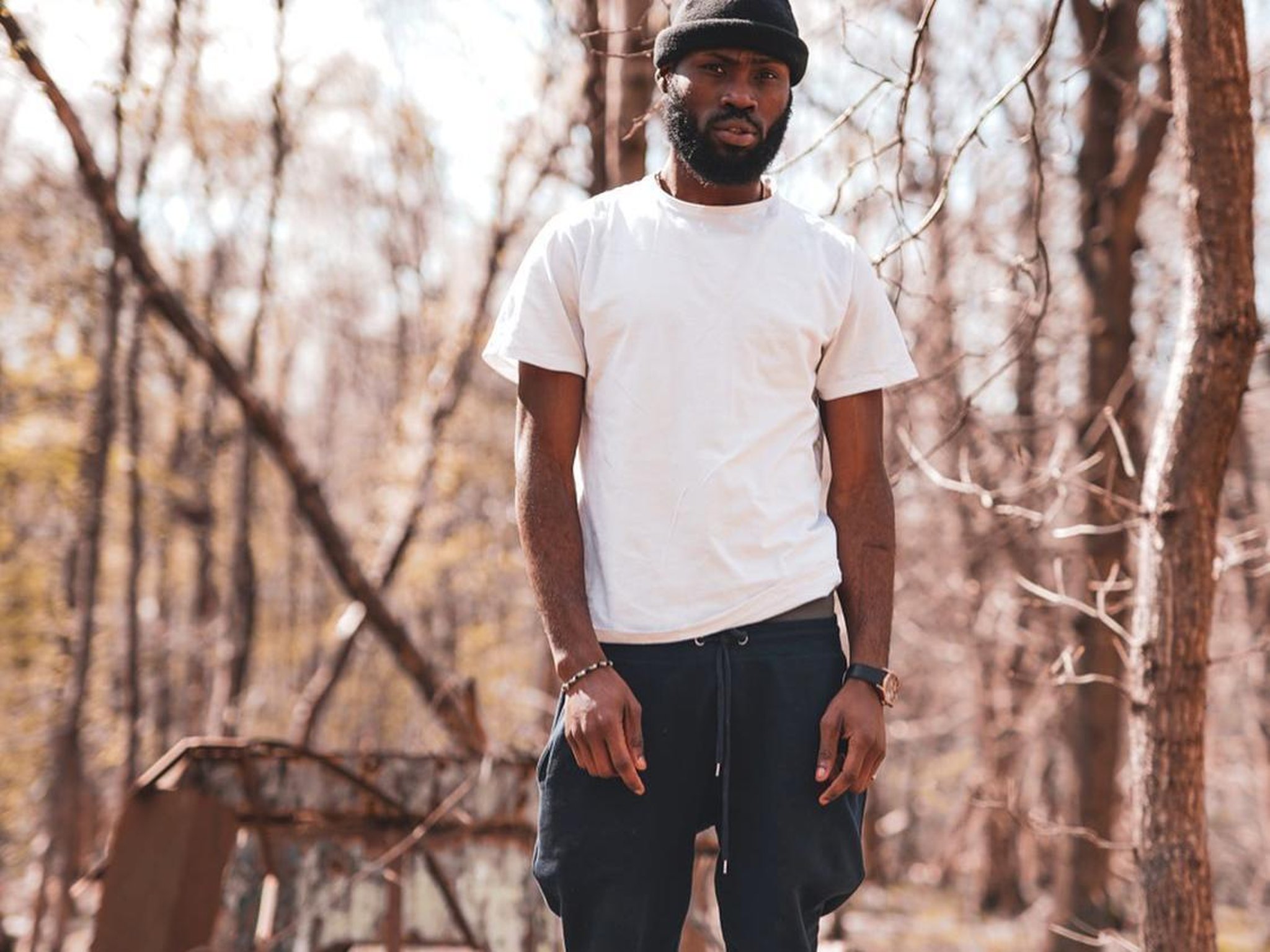 An Aylesbury songwriter has reached the final of an international music competition inspired by John Lennon.
Taofeek Oyeyemi, also known as Tbaze, is one of the remaining 10 contestants in the International Song Contest for Kindness.
Tbaze's entry is a song titled 'Alubarika', it has already beaten the majority of the competition, which included over 1,500 songs from 28 countries.
In homage to the timeless anthem of John Lennon, Imagine, international charity, tuff.earth, has started the search for the best new song of hope and optimism in the world.
This research began on the day of the 80th birthday of the former Beatle, October 9, 2020, with the aim of raising morale during 18 traumatic months for the planet.
Tbaze, originally from Nigeria but now residing in Aylesbury, was invited to perform his song live alongside the other nine finalists at the Cavern Club on October 9, 2021, Lennon's 81st birthday.
Beyond bragging rights, the winner gets their song professionally produced, mixed and mastered by TUFF Music record producer and director Daniel Xander.
Production will be completed at the Motor Museum studio known for Oasis, The Arctic Monkeys, Ben Howard and Jake Bugg.
Dr Shamender Talwar, co-founder of tuff.earth, said: "The response to our call for songs that promote kindness has resonated around the world and the response has been overwhelming. Kindness sometimes seems like a short term these days, but it's eternally important and the songs we've received reflect that need.
"We are delighted and grateful that so many took on this challenge and congratulate those who made it to the top 10 and wish the candidates good luck in the final presentation. "
Judges for the competition include the Knoydart Songwriting Retreat and Shelly Poole and Paul Statham who have written songs for superstar artists such as Janet Jackson, Dido, Paloma Faith, Kylie Minogue, Marc Ronson, Jack Savoretti, Gary Barlow, Massive Attack and Simple Minds.
The judges took into account the theme, lyrics, melody, composition and originality in making their decision. For the Cavern Club final, they will be joined by Andrew Roachford who enjoyed a decade of success in the 1980s and 1990s with his eponymous band Roachford.
Knoydart Songwriting Retreat co-founder and judge Duncan Lewis said: "It has been a mammoth task to choose 10 songs from the 1563 we received. All of them are of exceptional quality and the task of picking a winner will be very difficult and so we are delighted that a successful artist and songwriter like Andrew Roachford has joined us to help us out.
"It was both wonderful and humbling to learn about people's musical and lyrical response to the word 'kindness' and each of the top 10 songs really made our ears prick up. It will be a great and moving finale.
Tuff.earth was founded by Anna Prior and Dr Shamender Talwar in 2011 to bridge community sectors, organizations and government, rebuilding social inclusion and global community cohesion.
His mission has found the support of world leaders and public figures, including former US President Barack Obama; HM Queen Elizabeth II; the Mayor of London, Sadiq Khan; and the President of Iceland, Guðni Thorlacius Jóhannesson. The patron of Tuff.earth is His Holiness Pope Francis.
Bill Heckle, owner of the Cavern Club, said: "It is an honor to be able for the Cavern to once again inspire the next generation of artists around the world and who knows, we might find a future star or of them.
"The fact that Liverpool and the Cavern are hosting this celebration of new music inspired by one of John Lennon's greatest songs on what would have been his 81st birthday reflects how deeply his message of peace and unity is timeless and how vital it is to keep it. Go."